Biotechnology is the technology based on biology, it harnesses cellular and biomolecular processes to develop technologies and products that help improve our lives and the health of our planet. Biotechnology is a very broad domain and finds applications in several domains. In this post, we will look into the major applications of biotechnology.
Major Domains & Applications of Biotechnology
1. Medical Biotechnology (Pharmaceuticals & Healthcare)
Within medicine, the key sub-domains are described as follows:
Bioinformatics
Bioinformatics is an interdisciplinary field and one of the most popular domains within the field of biotechnology. The field develops methods and software tools for the understanding of biological data. Alternatively, bioinformatics can also be described as Bioinformatics is the use of IT in biotechnology for the data storage, data warehousing and analyzing the DNA sequences.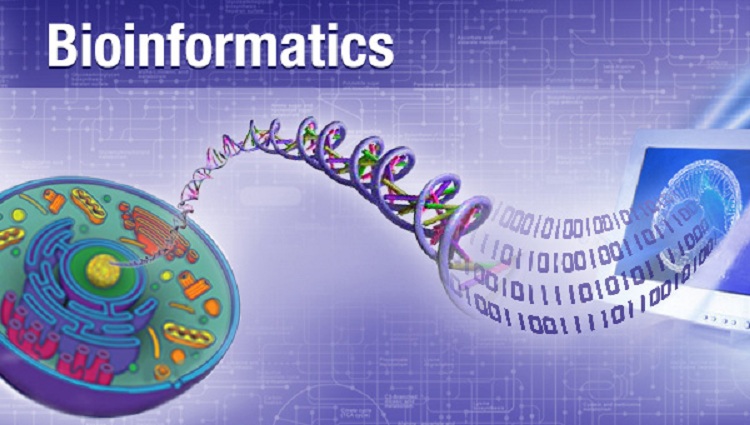 Bioinformatics helps us gather, analyze, and represent this information in order to, understand life's processes in the healthy and diseased states, and find new or better drugs. It involves the application of information technology to the study of living things, usually at the molecular level. More broadly, bioinformatics is applied statistics and computing to biological science.
Pharmaceutical Biotechnology (Biopharmaceutical Technology)
A biopharmaceutical is any pharmaceutical drug product manufactured in, extracted from, or semi-synthesized from the biological sources.
Biopharmaceuticals are protein-based (including antibodies), nucleic acids (DNA, RNA or antisense oligonucleotides) used for therapeutic or in vivo diagnostic purpose and are produced from genetically altered microorganisms or may come from blood or blood plasma products (biologics).
Biopharmaceuticals are in huge demand due to the increasing prevalence of chronic diseases, which is one of the key drivers, fuelling the growth of the global biopharmaceuticals market. Chronic diseases are increasing due to an unhealthy lifestyle, poor diet, stress, excess alcohol consumption, and lack of physical activity. The increase in chronic diseases worldwide is leading to the growth in the number of hospitalization cases, which is fuelling the demand for biopharmaceuticals.
Diagnostics
Diagnostics involve tests/procedures ordered by a physician and office visits needed to help diagnose or monitor a clinical condition or disease. Diagnostic care is basically a follow up of an issue from an irregular test result, an existing illness, injury or health problem already being treated by your doctor like diabetes, COPD, allergies, and more. The field of diagnostics can be classified into two major categories – in vivo diagnostics and in vitro diagnostics.
Diagnostics is a rapidly growing translational area that bridges discoveries in molecular pathogenesis by basic scientists and the application of these discoveries in useful clinical assays. With the advances in translational technologies, diagnostic industries have been growing rapidly, integrating recent advances in genomics and proteomics into their arsenal. This is in addition to currently practised traditional pathological, immunological, biochemical, cellular and molecular diagnostics of a number of diseases. Learn more about the diagnostics vertical in India.
Fermentation Technology (Bioprocessing)
A bioprocess is any process that uses complete living cells or their components (e.g., bacteria, enzymes, chloroplast) to obtain desired products. This process is commonly referred to as Fermentation.
The entire process can be divided into three stages.
Stage 1: Upstream processing – this stage involves preparation of liquid medium, separation of particulate and inhibitory chemicals from the medium, sterilization, air purification etc.
Stage 2: Fermentation – this stage involves the conversion of substrates to desired product with the help of biological agents such as microorganisms.
Stage 3: Downstream processing – it involves separation of cells from the fermentation broth, purification and concentration of desired product and waste disposal or recycles.
Pharmaceutical proteins produced via fermentation in transgenic microbes or mammalian cell culture systems provide economical systems for production of therapeutic proteins. Fermentation systems can be scaled up to produce quantities of pharmaceuticals that are difficult or impossible to produce via traditional methods.
Some of the biopharmaceutical products are produced commercially through fermentation routes are – Human insulin, Streptokinase, Erythropoietin, Hepatitis B Vaccine, Human growth hormone, Interleukin, GCSF, GM-CSF, Alfa-Interferon, Gamma Interferon etc.
Please note – the fermentation technology can also be applied in other domains like food & agriculture, paint, and chemical industry.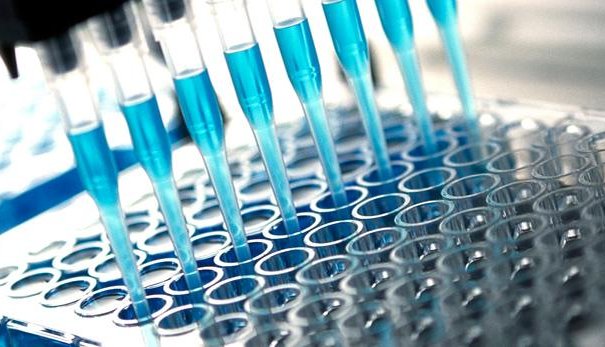 Multi-OMICs Technology
High throughput technologies are employed to study the genome (genomics), transcriptome (transcriptomics), proteome (proteomics), and metabolome (metabolomics). All these technologies together are referred to as multi-OMICS technology. Further, these different OMICS data are analyzed in an integrative fashion to bring out more biological meaning from the high-throughput data.
Multi-OMICs technology is essential for advancing medical services and implementation of the new paradigm of Predictive, Preventive and Personalized Medicine (PPPM). PPPM provides a robust platform for predictive diagnostics, targeted preventive measures and treatments tailored to the individual. PPPM is considered as the medicine of the future is focused on the patient's needs and providing optimal cost-effective solutions for healthcare as the whole.
Recombinant Protein Technology
Proteins are instrumental in all biochemical transformations – transport, transformation, stimulation, regulation, stabilization etc.
To make it commercially available like the productions of insulin and industrially important enzymes, scale-up of the process is important. The production of recombinant proteins has great potential as an effective tool for research and commercial biotechnology.
Recombinant proteins can be used for various pharmaceuticals, nutraceuticals and therapeutic purposes.
2. Food Biotechnology (Nutraceuticals & Food Processing)
The term "nutraceutical" is defined as any substance that may be food or part of a food that provides medical benefits including the prevention and treatment of diseases. Nutraceuticals include isolated nutrients, dietary supplements, diets, genetically engineered designer foods, herbal products, processed products, such as cereals, soups and beverages.
Food processing industry is one of the largest industries in India ranking 5th in terms of production, consumption, export and anticipated growth. The food science & technology finds many applications of biotechnology. Read more about the food science & technology domain.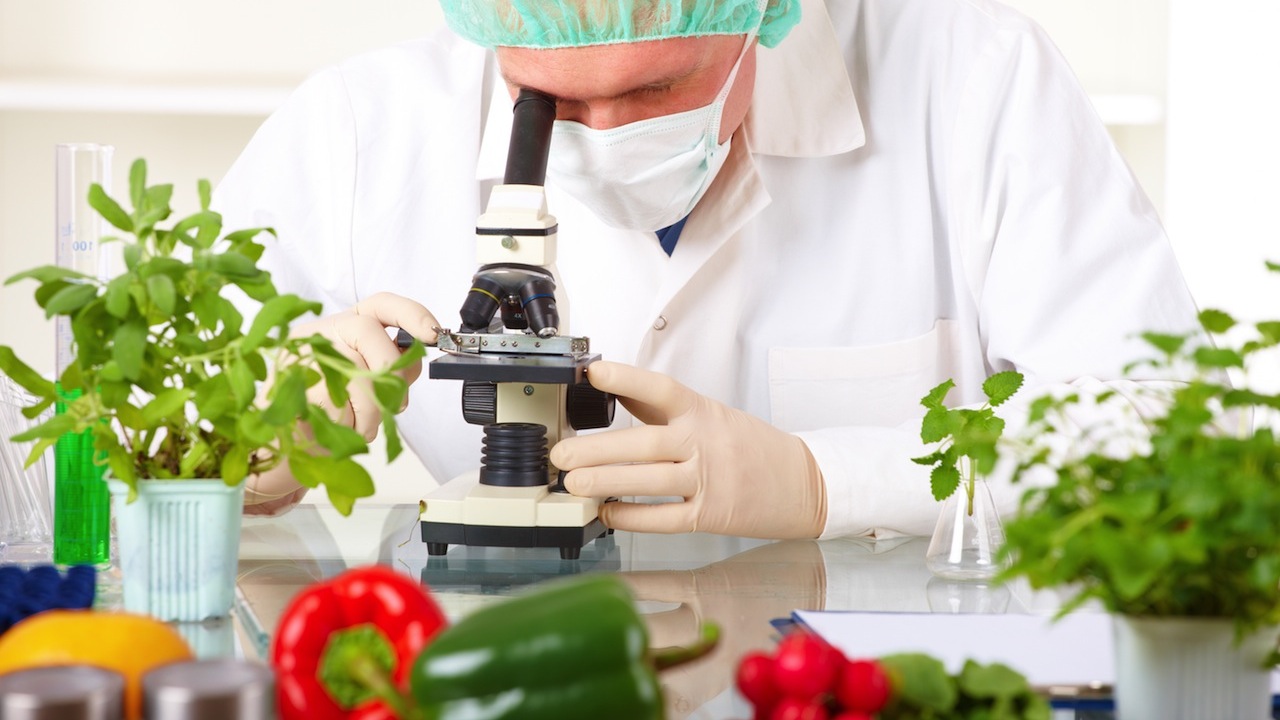 3. Agricultural Biotechnology (Plant Genetics)
Plants are the major sources of food supply. They are also the major contributors of raw materials to industries. But many factors such as drought, land degradation, pests and diseases are coming in the way of production and productivity. Hence, new approaches are needed to expand production and improve food security.
Plant biotechnology has the potential to provide the answers to some of the world's most intractable problems concerning agriculture. Plant Biotechnology is being used to address problems in all areas of agricultural production and processing. Additionally, the production of pharmaceutical components (e.g. bioactive peptides, vaccines, antibodies, enzymes) is also possible. Know more about agricultural science.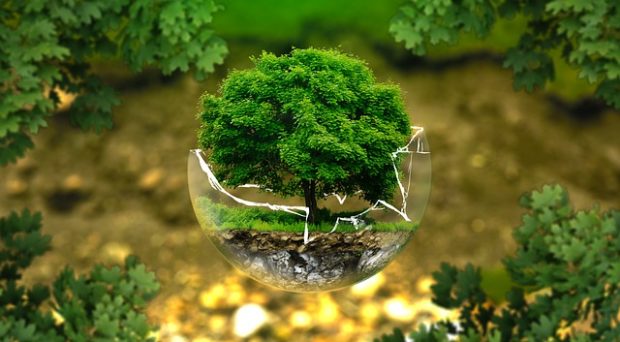 4. Environmental Biotechnology
The application of Biotechnology to solve the environmental problems in the environment and in the ecosystems is called Environmental Biotechnology.
The major applications of environmental biotechnology are:
Biomarker – this type of application helps to measure the level of damage caused in response to a chemical. The damage could be an exposure to a toxin or the pollution.
Bioenergy (biogas, biomass, biofuels) – the use of this application of Environment Biotechnology is in the industrial, domestic and space sectors. As we all know that clean energy is the need of the hour. One of the pioneer examples of green energy are the wastes collected from the organic and biomass wastes. These wastes help to counter the pollutions caused in the environment.
Bioremediation – this is the cleaning up hazardous substances into non-toxic compounds is called the Bioremediation process. This process uses the natural microorganisms (e.g. fungi).
Biotransformation – it is is the chemical modification (or modifications) made by an organism on a chemical compound. Basically, complex toxic compounds are transformed into simple non-toxic substances. It is used in the manufacturing sector where toxic substances are converted to bi-products.
Sources: BiSEP, TSI, Biotech On Web, Bioprocessing.Weebly, Wikipedia.