Biotechnology is definitely one of the top fields of studies and employment, both from Indian and global perspectives. But, getting jobs in the core biotech field right after graduation is not that always easy. One of the key factors is the lack of practical (hands-on) work experience during the Bachelors and even Masters. An internship is not only handy in terms of acquiring the practical know-how; but also creates better career prospects. In fact, within the biotechnology domain, training & internships are almost mandatory. Here is an aggregated List of Biotechnology Internships for Undergraduate Students in India.
Biotechnology Internships for Undergraduates at Research Institutes
| Institute - City | Eligible Students | Monthly Stipend (INR) | Fees (INR) | Duration |
| --- | --- | --- | --- | --- |
| TATA Institute of Fundamental Research (TIFR), Mumbai | Students who have finished 2 years of undergraduate course | 7,000 | NA | 2 months |
| Regional Centre for Biotechnology (RCB), Gurgaon | Students from 4-year undergraduate programs | NA | NA | 6 months |
| Jawaharlal Nehru Centre for Advanced Scientific Research (JNCASR), Bangalore | Students presently studying in 1st year of three year B.Sc programme only | 6,000 | NA | 6 - 8 weeks |
| Rajiv Gandhi Centre for Biotechnology (RGCB), Thiruvananthapuram | Students from B.Tech background | NA | 15,000 - 60,000 | 1 month, 2-3 months, 4-6 months or 7-12 months |
| Centre for Cellular and Molecular Biology (CCMB), Hyderabad | 6th semester of BTech | NA | NA | 2 months |
| Biotech Consortium India Limited (BCIL), New Delhi | B.Tech. students | 10,000 | NA | 6 months |
| Dr. B. R. Ambedkar Center For Biomedical Research (ACBR), Delhi | Undergraduate (B.Sc. / B.Tech.) | NA | NA | 14 weeks |
| Indian Academy of Sciences (IAS) | B.Sc. / B.Tech. | | | |
| Institute of Advanced Study in Science and Technology (IASST), Guwahati | 2nd/3rd Year B.Sc. Students | 3,000 | NA | 2 months |
| Institute of Genomics and Integrative Biology (IGIB), Delhi | No specifics | NA | 10,000 - 30,000 | 2 months (6-month also possible) |
| National Research Centre on Plant Biotechnology (NRCPB), New Delhi | B.Tech. | NA | 5,000 + Tax | 5 - 6 months |
| IISER Bhopal | 2nd, 3rd or 4th year of BSc/BTech | NA | 3,000 - 5,000 | 2 months |
| IISER Mohali | BSc (Second Year/Third Year) | 5,000 | NA | 2 months |
| IISER Pune | 2nd, 3rd, or 4th year of B.Sc/B.Tech | Not Specified | NA | 4 - 8 weeks |
| IISER Kolkata | 2nd, 3rd, or 4th year of B.Sc/B.Tech | Not Specified | NA | 2 months |
| IISER Thiruvananthapuram | 2nd, 3rd, or 4th year of B.Sc/B.Tech | Not Specified | NA | 4 - 8 weeks |
| Tezpur University, Assam | 2nd Year of B.Sc. or 3rd Year of B.Tech. | NA | NA | 4 weeks |
| National Network for Mathematical and Computational Biology (NNMCB), Pune | 2nd/3rd/4th Year Bachelors Students | 10,000 | NA | 3 months |
| Bhaba Atomic Research Centre, Mumbai | B.Tech. students who have appeared 5th semester and B.Sc. Final Year students | Not Specified | NA | Flexible |
Please note: some of the above internships are also open to PG (M.Sc./M.Tech.) students.
Academic & Research Institutes to Consider for Biotechnology Internships (By Contacting Researchers & Scientists)
Central Food Technological Research Institute [CFTRI], Mysore
Centre for DNA Fingerprinting and Diagnostics [CDFD], Hyderabad
National Brain Research Centre [NBRC], Gurgaon
National Center for Cell Science [NCCS], Pune
National Centre for Biological Sciences [NCBS], Bangalore
National Insitute of Immunology [NII], New Delhi
Translational Health Science and Technology Institute [THSTI], Faridabad
National Institute of Animal Biotechnology [NIAB], Hyderabad
IIT – Bombay, Kanpur, Madras, Kharagpur
Even though there are many academic & research institutes that offer biotechnology internships for undergraduate students in India. But, obviously, they don't have the capacity to accept each and every one. More importantly, the final year Bachelor (or Masters) students get preference. Besides, the majority of the academic & research institutes offer biotechnology internships with a stipend. So, that's obviously desirable.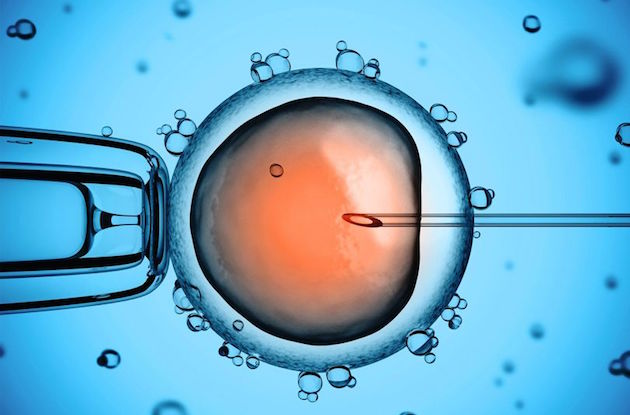 So, if are in your 2nd/3rd year of undergraduate studies (B.Sc. or B.Tech.), please consider paid projects at the companies. Below is the List of Biotech Companies Providing Internships with Fees (i.e. Students Need to Pay). I know it might be painful. But, you are going to invest in yourself only. More importantly, it's better to do a paid internship rather than doing nothing.
Biotechnology Internships for Undergraduates at Companies
Biocon (Bangalore)
SHRM Biotechnologies (Kolkata)
Read: Biotechnology Training, Research Projects and Job Guidance at SHRM
NTHRYS (Hyderabad)
INBIT (New Delhi)
BioLim (Chennai)
Rishi Biotech (Mumbai)
Rapture Biotech (Pan India including Mohali, Noida, Pune, Chennai, Bhopal, Agra, Lucknow)
GeoMarine Biotechnologies (Chennai)
Apex Biotechnology (Chennai)
BioAxis (Multi-City including Lucknow & Hyderabad)
Azyme Biosciences (Bangalore)
Biotech Park (Lucknow)
Biotech Park (Guwahati)
Read Ankita's Internship at Guwahati BioTech Park as a 2nd Year B.Tech. Biotechnology Student
Allele Life Sciences (Noida)
Codon Biotech (Noida)
Biozeen (Bangalore)
ICSCCB (Pune)
Orbit Biotech (Mohali)
Atree (Multicity) [Fees not specified / or maybe not required]
BLA Biotech (Jaipur)
Chaperon Biotech (Kanpur)
Cyto Gene (Lucknow)
MitCoin BioPharma (Pune)
IBAB (Bangalore) [Only Final Year Students]
Jayagen Biologics (Chennai) [No Fees, 3,000 Stipend per month]
BioKlone (Chennai) [only final year students]
Recommended Posts:
Top 10 Technical Skills to Get Jobs in Biotech & Biomedical Research
Biotechnology Careers in India: Career Paths, Job Opportunities, Internships & Courses, Biotech Industry, Top Biotech Companies, and Government Initiatives
Top 11 Alternative Careers for Biotechnology & Life Science Graduates
How to Find an Internship Abroad (as a College Student from India)
If you have got any queries, please post in the comment section below.
Sources: biotechtimes.org, biostandups.com, biotecnika.org, biotechnologyforums.com
Featured Image Source: biotechtimes.org
Want to get your queries solved or need a counselling session? 
Book a 1:1 consultation with me.