Planning to study biotechnology or biomedical science or biomedical engineering after Class 12? But confused which is a better career path, or the career scopes? This article will give you a brief understanding of the subject fields and career scopes of biotechnology vs biomedical science vs biomedical engineering (bio-engineering).
Biotechnology vs Biomedical Science vs Biomedical Engineering (Bioengineering)
Biotechnology

What is Biotechnology?
Biotechnology is the exploitation and application of biological organisms and/or processes for industrial and other purposes, especially the genetic manipulation of microorganisms for the production of specific products. To put it in a simple way, Biotechnology is the use of living systems and organisms to develop or make products, or "any technological application that uses biological systems, living organisms, or derivatives thereof, to make or modify products or processes for specific use". The ultimate objective of biotechnology is to improve the quality of human life and health.
Subject Fields & Applications of Biotechnology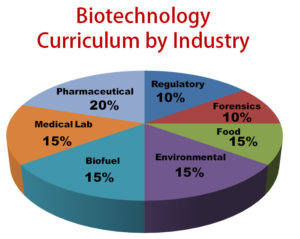 Biotechnology finds applications in health & medicine, agriculture, food processing & preservation, bio-fuels & bio-energy, chemical industry, environmental management, waste management, mining, forestry, aquaculture, soil conservation etc. Biotechnology mainly deals with natural sciences. Know more about the major domains and applications of biotechnology.
The areas of studies and subjects covered under Biotechnology primarily include molecular cell biology, biochemistry, microbiology, botany, systems biology, and statistics. You will be introduced to the fundamental concepts of modern biology, including cell biology, experimental techniques and data handling, genomics, and proteomics. Additionally, you will cover the basics of traditional engineering disciplines and biology to solve problems encountered in health care. At the undergraduate level, you also cover basic sciences, mathematics, engineering and life sciences.
Careers in Biotechnology
Within the biotechnology track, your focus of work will be DNA, tissues, microorganisms, bacteria, virus, and complex proteins. Depending on your interest, you can choose a career in pharmaceuticals, food & beverage, agriculture, industrial, chemical or environmental sector. Biotechnology is primarily a research oriented field.
Depending on your specialization and/or expertise, you will be seen as a medical biotechnologist, pharmaceutical biotechnologist, agricultural biotechnologist, food biotechnologist or industrial biotechnologist. However, you can also pursue careers in sales, marketing, regulatory affairs, academic teaching. Biotechnology is mainly a product-based industry and not a service industry.
Here is a typical Bachelor (UG) Program in Biotechnology.
Related Articles:
B.Tech. Biotechnology Career Path in India: A Student's Point of View
Common Problems Faced by Biotechnology Students in India – A Student's Perspective
Biomedical Science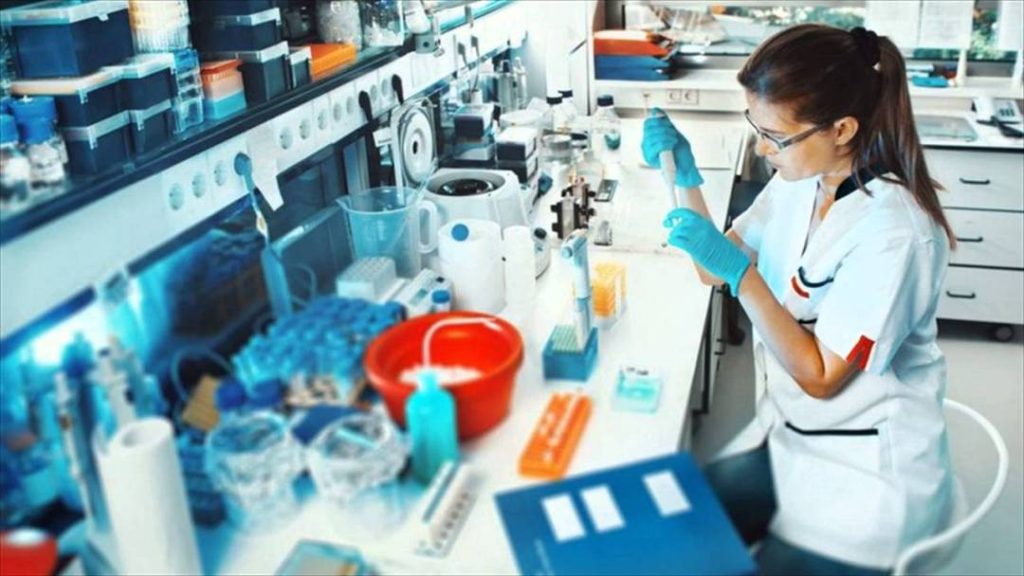 What is Biomedical Science?
Biomedical science is the study of the human body, its structure, and function in health and diseases. The primary focus of biomedical science is to understand the mechanisms of the diseases (using sophisticated techniques) and working towards diagnosis and treatment of those diseases. Biomedical science mainly deals with the facts, theories, and models describing biological and clinical phenomena.
Subject Fields & Applications of Biomedical Sciences
As an undergraduate biomedical science student, you will be studying a wide range of subjects – human biology, physiology, anatomy, pathology, molecular & cell biology, biochemistry, microbiology, pharmacology, biostatistics, infectious diseases, immunology, neuroscience, analytical chemistry, bioinformatics, proteomics etc. Your focus will be on understanding how cells, organs, and systems function in the human body in healthy and diseased states.
Recommended Post: Summer School on Biological Sciences & Medicine for High School Students (Class VIII-XII) from May 27 in Kolkata
Careers in Biomedical Sciences
After graduation, you can either go for a career track in services. This track includes diagnostic work and laboratory tests in clinics, hospitals, diagnostic laboratories, and even forensic laboratories. You can also work in the industry to develop a new and innovative diagnostic process or device. Within this track, you will closely work on histopathology, medical microbiology, immunology and medical devices.
The other track revolves mainly around research work in universities, research institutes, and biotech & pharmaceutical companies. Your focus will be on molecular biology, animal models, protein work, data acquisition & analysis etc. You could also have a career in medical writing, public health, technical sales, marketing, and management consulting.
If you are holding a Bachelor degree in Biomedical Science, you could also go for a Graduate degree in Medicine. However, this route is not available in India. Know more about Biomedical Science Careers & Jobs.
Here is a typical Bachelor (UG) Course in Biomedical Sciences.
Biomedical Engineering
What is Biomedical Engineering?
Biomedical engineering (also known as bioengineering) is an interdisciplinary and applied field of engineering and biology.
Biomedical engineering broadly refers to the application of bio-engineering to human medicine, healthcare, surgery, and rehabilitation.
The bioengineering field primarily involves biomaterials, biosimilar, bio-instrumentation, medical imaging and medical devices.
Subject Fields & Applications of Biomedical Engineering
The field of biomedical engineering involves the application of principles of engineering (mechanical, electrical, electronics, computer science and chemical engineering), basic sciences (physics, mathematics, chemistry, and biology) and biotechnology (tissue engineering, genetic engineering).
The aim of the biomedical engineering field is to develop systems, equipment, and devices in order to solve clinical problems – both diagnostics and therapeutics. Besides, diagnosis and treatment of diseases, the biomedical engineering also plays a big role towards to alleviating, rehabilitation and compensating for disabilities and/or injuries. Some of the typical examples of biomedical engineering products are prosthetics, breast implants, pacemaker, MRI etc.
Careers in Biomedical Engineering
Biomedical engineers often liaise and/or coordinate with the medical doctors, clinicians, biomedical scientists and healthcare professionals. Biomedical engineers use their expertise in engineering, life science, and medical fields. A degree in biomedical engineering will prepare you to design and build medical systems. You will get training to install and test products such as Functional magnetic resonance imaging (fMRI), Positron emission tomography (PET), electron microscopes, pacemakers, cochlear implants. You will also learn to calibrate, maintain, and repair medical instruments. Know more about Biomedical Engineering Careers: Overview, Studies, Top Universities, and Jobs.
Here is a typical program on Bachelors (UG) in Biomedical Engineering.
Biotechnology vs Biomedical Science vs Biomedical Engineering (Bioengineering) – Conclusion
All of the three fields are very overlapping and extremely inter-disciplinary. But, they do have differences in concepts and applications. Both the biotechnology and biomedical sectors are sunrise industries in India and offer excellent career opportunities.
We have achieved a lot in medical research. But, lifestyle diseases like diabetes, cancer, heart attack and infectious diseases are still not completely solved. Besides, there is always room for innovation. So, the scopes of biotechnology, biomedical science, and biomedical engineering will never diminish. You might also like to read about Bio-Pharmaceutical Industry in India: Market Size, Top Companies & Startups, Challenges & Future Scopes.
You might also like to watch the following videos on Differences between Biotechnology & Biomedical Engineering and Biomedical Science Careers.
Featured Image Source: Shiksha.com