The field of Biology is very exciting, extremely dynamic and ever-emerging. Though disciplines like biotechnology and biomedical engineering have been getting a lot of interest, the career paths and scopes of biology after 12th remain largely esoteric and unexplored. In this post, we will look at the major courses and career options for PCB students after 12th.
Introduction
In India majority of students opt (or at least aspire) for Engineering or Medicine after Class 12 (10+2). While the engineering domain is getting saturated day by day, the competition for medical seats (especially at Govt. colleges) is getting stiffer every year. We will discuss the MBBS option. But, in case you are struggling to get into top engineering or medical colleges, or if you're confused which path to take, applied biology (or biological sciences) would be a great option.
Why study Biology?
Biology plays an important role in the understanding of complex forms of life involving humans, animals, and plants. Understanding these intricate details of life helps humans understand how to care for themselves, animals and plants in the proper manner.
Biology helps individuals understand the interaction between humanity and the world. It also develops interests in the lives of living organisms in an effort to preserve them.
Studying biology is the foundation of all characteristics of life on Earth. Apart from creating solutions to the challenges many living organisms face, it paves the way for inventions and discoveries that improve the quality of life.
Biology is Meant for the Best Curious and Creative Minds
Biology is about uncovering the "what," "why," and most importantly, the "how" of the living world around us. And, the study of living things has the capacity to shape our world view, and captivate us with awe as we ask questions and uncover the macro- and micro-complexities of life.
Once you learn about evolution, the powerhouse of the cell, and DNA in high school, there's no going back. Your excitement and curiosity fuels you to seek out new information.
Given the impact of a growing world population, food security issues, emerging plant and animal pests and diseases, declining soil productivity and environmental quality, increasing use of land for fuel rather than food, and lack of attention to agricultural research and development, biologists are poised to be in great demand over the coming years.
Courses and Career Scopes of Biology after 12th
Now, we will look into the above broad areas in details. To keep things simple, I have classified the courses in six broad groups:
Biotechnology and Biological Sciences
Biomedical Engineering
MBBS, BDS and Veterinary Medicine
Pharmacy and Pharmaceutical Sciences
Food Science and Agriculture
Allied Medicine and Health
6 In-Demand Career Options for PCB Students After Class 12th
Biotechnology and Biological Sciences
Biotechnology
Biotechnology is the exploitation and application of biological organisms and/or processes for industrial and other purposes. Biotechnology primarily involves the genetic manipulation of microorganisms for the production of specific products.
It finds applications in health & medicine, agriculture, food processing & preservation, bio-fuels & bio-energy, chemical industry, environmental management, waste management, mining, forestry, aquaculture, soil conservation, etc. Biotechnology mainly deals with natural sciences.
Related Article: B.Tech Biotechnology Career Path in India – A Student's Point of View
At present, the four major applications of biotechnology are:
Medicine – Medical Biotechnology (Pharmaceuticals, Healthcare)
Agriculture – Agricultural Biotechnology (Plants, Crops, Fertilizers, Pesticides)
Food Processing – Food Biotechnology (Food Preservation, Nutrition, Food Security)
Environment – Environmental Biotechnology (Bioenergy, Biofuels)
Related Article: Career Scopes of Environmental Biotechnology
Biological and Biomedical Sciences
Biomedical Science is the applied domain of life and natural sciences, used for diagnosis, prevention, and treatment of human diseases. There are various streams of biomedical sciences including human biology, pathology, biochemistry, molecular & cell biology, genetics, pharmacology, immunology, applied or clinical chemistry, microbiology, epidemiology, and biomedical engineering.
Within the broad field of Biotechnology and Biological Sciences, you will study a wide range of subjects that include molecular cell biology, biochemistry, microbiology, botany, systems biology, and statistics. You will be further introduced to the fundamental concepts of modern biology, including cell biology, experimental techniques and data handling, genomics, and proteomics. Additionally, you will cover the basics of traditional engineering disciplines and biology to solve problems encountered in health care. At the undergraduate level, you also cover basic sciences, mathematics, engineering, and life sciences.
What to Study?
If you want to have a broad overview at the undergraduate level (after Class 12), you could study
Bachelor (B.Sc. or B.Tech.) in Biotechnology
B.Sc. in Biomedical Sciences
B.Sc. Botany
B.Sc. Zoology
If you wish to specialize in a particular stream, you could study:
B.Sc. Microbiology – It is the study of microscopic organisms such as bacteria, fungi, viruses etc. and their interactions with humans, animals, plants and other organisms in the environment. Microbiologists research and investigate how different microorganisms affect our lives. It consists of various subfields such as virology, bacteriology, parasitology, mycology etc.
B.Sc. Biochemistry – It is a branch of science that involves the study of chemical processes and substances which occur within living organisms. It is a laboratory-based science that brings together biology and chemistry, as biochemists solve biological problems through concepts of chemistry. Examples of work include improving the process of photosynthesis to improve crop yield, discovery and development of new chemical process to produce biofuel, etc.
B.Sc. Genetics – The field involves the study of genes and their functions, genetic variations and heredity of living organisms. Professionals in this field study genetic diseases, anomalies, traits, mutations, how genes are transmitted, interactions of genes with their environment, etc. Geneticists can apply their knowledge to as diverse areas as treating patients with genetic anomalies, to developing pharmaceutical products.
B.Sc. Biophysics – This field combines the principles of Physics with those of Biology. Biophysicists study organisms at the cellular and molecular level using the methods and approaches of Physics. It is an advancing field, involving state-of-the-art technology, physical measurements, and computational models.
Related Article: Summer School on Biology and Medicine for High School Students (Class 8 – 12) in Kolkata (EZCC, Salt Lake) from May 27 – 31.
Biomedical Engineering
Biomedical Engineering, also known as Bioengineering, is an applied field of science and engineering at the intersection of engineering, biology, healthcare, and medicine. The field of biomedical engineering involves the application of principles of engineering (mechanical, electrical, electronics, computer science, and chemical engineering) and basic sciences (physics, mathematics, chemistry, and biology).
The aim of the field is to develop systems, equipment, and devices in order to solve clinical problems – both diagnostics and therapeutics. Besides, diagnosis and treatment of diseases, the biomedical engineering also plays a big role towards alleviating, rehabilitation and compensating for disabilities and/or injuries.
This is a very hard-core technical field. So, biomedical engineering graduates need to possess an in-depth understanding of human biology (living systems) and engineering, along with strong technical and analytical skills.
Related Article: Biotechnology vs Biomedical Sciences vs Biomedical Engineering
MBBS, BDS, and Veterinary Medicine
MBBS
The most sought after and popular course after one completes 12th science, biology. MBBS is for those, who want to become a Doctor. It must be remembered that getting an MBBS seat in India is highly competitive.
To gain value and knowledge, one must also be willing to do a PG (Post Graduation) course also, which again is highly competitive!
BDS
With a BDS degree, you can become a Dentist. Like MBBS, in order to succeed and have a good career in this field, you one must be willing to do a PG course also. The duration of the course is 5 years.
Veterinary Medicine or Animal Sciences
By doing this course also, one can become a doctor. A doctor of animals, to be precise! Hey, don't underestimate this course though! This is one of the least saturated course out there.
MBBS Abroad
There is a drastic difference between the number of MBBS seats available in India and the number of applicants. Last year, there were nearly 13 lakh students attempting NEET for admission to approximately 60,000 seats.
This year, around 15 lakh candidates are expected to appear for NEET 2019 and will be competing for just a little over 90,000 Medicine/Dental seats at the UG level. So, nearly 17 students competing for a single seat!
Studying abroad is one of the best options for the students who didn't score good rank in NEET examination. Studying medicine abroad is comparatively less expensive and has a high ROI. There are many universities abroad which prefer taking the students from various countries to establish a positive co-culture environment. Foreign universities maintain high standards in terms of quality of education at cheaper / lesser fees when compared to India.
Related Article: MBBS Abroad for Indian Students – Best Countries, Costs and Eligibility.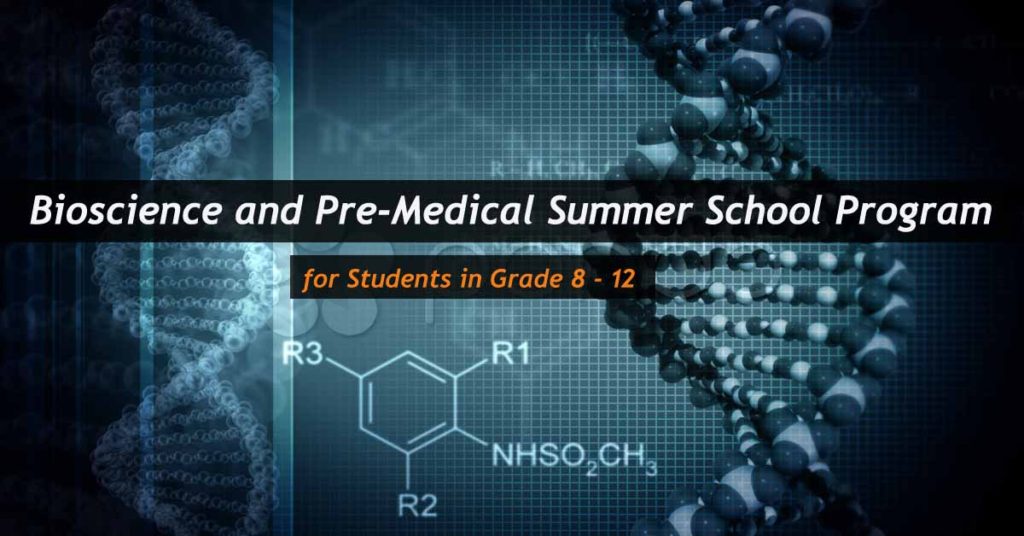 Pharmacy and Pharmaceutical Sciences
Pharmacy & Pharmaceutical Sciences is another popular field. The field of Pharmaceutical Science is residing on the pillars of biology and chemistry.
Pharmacy is commonly considered as a shop (also known as Medical Store or Chemist) where medicines are being sold or prepared. In the academic or professional world, Pharmacy is defined as the branch of science that deals with the preparation, doses, dispensing and effects (including safety) of medicines (or medicinal drugs or simply drugs). In a broad sense, Pharmacy is a marriage between Health Sciences and Chemistry.
Core Subject Areas of Pharmaceutical Sciences:
Human Anatomy & Physiology (Human Biology including Pathophysiology)
Pharmaceutical Chemistry (including Physical Chemistry, Inorganic Chemistry, Organic Chemistry, Analytical Chemistry, and Medicinal Chemistry)
Pharmaceutics (deals with formulation, drug delivery, drug stability, dosage forms, patient acceptance etc.)
Pharmacology (the study of effects of drugs on the human body and biological systems – a mixture of biology, physiology, and chemistry; will cover both basic, advanced and clinical pharmacology)
Pharmacognosy (the study of medicinal drugs derived from plants; deals with botany, plant science, and phytochemistry)
Biochemistry (the study of biological reactions within living organisms)
Microbiology (the study of micro-organisms like bacteria, virus, protozoa etc.)
Pharmaceutical Engineering & Technology (deals with basic concepts of Chemical Engineering – e.g. Fluid Dynamics, Process Chemistry and Industrial Processes)
Popular career options within pharmacy (and pharmaceutical sciences) are research and development, formulation development, community and clinical pharmacy, sales and marketing, quality control, manufacturing, and academia. Know more about the subject fields in pharmacy and careers and jobs in pharmacy and pharmaceutical sciences.
Food Science and Agriculture
The fields of Food Science and Agriculture (Agricultural Science and Technology) are also booming. In India where a lot of farmers are suffering due to various reasons, this field of Plant Science (or Agricultural Science) offers a lot of career scopes along with the broader opportunity of serving the human society.
Food Science is getting quite popular among Indian students. Read more about Food Science and Technology Careers in India. The same goes for Agricultural Science. A lot of career scopes; but, students (and parents) haven't got a clear idea about the field of study and career opportunities in the agriculture sector. Get to know about the Careers in Agricultural Science.
Allied Medicine and Health Sciences
If you are really keen on pursuing a Medical career, yet don't wish to go down the challenging road of an M.B.B.S., then the Allied Medicine domain could be the one for you. This is again a wide domain that consists of different healthcare careers that are distinct from doctors, yet assist doctors in their work.
You could choose any of the fllowing career paths:
Physiotherapy
Occupational Health & Therapy
Nursing
Bachelor of Ayurvedic Medicine & Surgery (BAMS)
Bachelor of Homeopathic Medicine and Surgery (BHMS)
Radiology
Forensic Science
Nutrition
Audio and Speech-Language Therapy
Bachelor of Unani Medicine & Surgery (BUMS)