The biotechnology sector is one of the fastest growing segments in India. It is valued about $11 billion currently and it will touch the $ 100 billion mark by 2025 as per the forecast of the Association of Biotechnology Led Enterprises (ABLE). Hence, undoubtedly, the sector presents a plethora of excellent career opportunities for the biotechnology graduates and professionals. In this post, we will look at the biopharmaceutical industry, major segments (verticals), top biotech-pharma companies and startup ecosystem in India.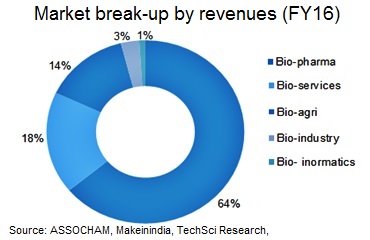 The Indian biotechnology sector can be classified into 5 major sub-categories – bio-pharma, bio-services, bio-agriculture, bio-industry, and bio-informatics. The bio-pharma segment deals in biopharmaceuticals that include drugs, proteins (peptide therapeutics), and antibodies. Whilst some companies exist to supplement the production of chemicals for this industry, with enhancedpeptides as one prominent example, much of the material comes from inside India's own borders. As for this segment, it primarily deals in diagnostics and therapeutics. This segment can also be termed as the biomedical segment. Some companies that specialise in biopharmaceuticals are also experts in Global CDMO and manufacture some of the highest quality biopharmaceutical products.Bio-services usually refer to the clinical trials, research, and manufacturing contracts. The bio-agriculture segment deals with crops, food production, and processing. This segment includes scientific research work on bio-pesticides, bio-fertilizers, and genetically modified seeds (and crops). The bio-industry segment covers the research work related to yeast-based, enzymes, organic amino acids etc. This segment also includes extensive work related to biofuels and food science and technology. The last segment, bio-informatics deals with bio-IT services, which covers computational biology, computational chemistry, genetic sequencing etc.
Related Posts:
Major Domains & Applications of Biotechnology
B.Tech. Biotechnology Career Path in India: A Student's Point of View
Common Problems Faced by Biotechnology Students in India – A Student's Perspective
Top Biotech-Pharma Companies and Startup Ecosystem in India
Biotechnology and Pharmaceutical companies are much alike. Though there are subtle differences between them, they both focus on producing medicines or drugs based on the chemical and biological basis.
Top 30 Biotech-Pharma Companies in India
Biocon – This biopharmaceutical company stands to be the largest of all in India. It is a Bangalore based company, founded by Kiran Mazumdar Shaw. Biocon is famous for producing human insulin.
GlaxoSmithKline Pharmaceuticals Ltd – The headquarter is in Mumbai and, it is an Indian subsidiary of GlaxoSmithKline plc situated in London.
Panacea Biotec – This Pharmaceutical and Health management company has its five centers across India with New Delhi being its headquarter. It stands to be one of the three largest biotech companies in India.
Cadila Healthcare – It is the fourth largest pharmaceutical company in India, located in Ahmedabad, Gujarat. It is the largest manufacturer of generic drugs and produces active pharmaceutical ingredients.
Serum Institute of India Ltd – Located in Pune, this company manufactures immunobiological drugs along with vaccines. It is founded and owned by Cyrus Poonawalla. A number of their products are being supplied to India and overseas.
Syngene International Ltd – It is a Contract Research Organization and one of the subsidiaries of Biocon helping in the drug discovery and development. It received India's first export status by Government of India.
Dr. Reddy's Laboratories – It is the multinational pharmaceutical company located in Hyderabad, India. Therapies that they focus on are oncology, cardiovascular, dermatology, anti-diabetic and pain management.
Pfizer – It is one of the world's largest biopharmaceutical company headquartered in New York City. In India, it is headquartered in Mumbai. Their product, services and, R&D has made a great impact all over the world.
Wockhardt – Headquartered in Mumbai, this pharmaceutical company produces Active Pharmaceutical Ingredients(API), vaccines, nutrition products, and biopharmaceuticals.
Novartis – It is one of the largest multinational pharmaceutical company based in Switzerland. In India, it is headquartered in Mumbai. Their successful contribution to healthcare and drug development has helped in the prevention of many diseases.
Sun Pharmaceuticals Industries Ltd – This company stands to be an Indian multinational pharmaceutical company. They manufacture and sell API (Active Pharmaceutical Ingredients) and pharmaceutical formulations in India and United States. Its headquarter is in Mumbai, Maharashtra.
Bharat Biotech – This company was the first to develop vaccines for Zika virus. Located in Hyderabad, it is one of the leading biopharmaceutical company in India. It offers its services and products in India and overseas. It was the first company to launch a generic drug in India.
Lupin Ltd – It is a transnational pharmaceutical company headquartered in Mumbai, India. The company is a subsidiary of Lupin Pharmaceuticals Inc. located in Baltimore, Maryland. Company's products, R&D had made a good market value over the years.
Cipla – It is an Indian multinational company headquartered in Mumbai offering its services by developing medicines for various diseases.
Jubilant Life Sciences Limited – This integrated pharma life-science based company offers its products and services in India and across the globe.
AstraZeneca Pharma India Ltd – It is the subsidiary of AstraZeneca plc situated in the UK. The company is headquartered in Bangalore and offers manufacturing, sales, and marketing services.
Aurobindo Pharma – Headquartered in Hyderabad, India, this is generic pharmaceuticals and active pharmaceutical ingredients manufacturing company. It has Pfizer and AstraZeneca as its marketing partner.
Premas Biotech – It is an organization that aims to develop solutions to leading biotech and pharma companies and, it is focused mainly in protein research and manufacturing.
Piramal Pharmaceuticals – This is one of the sectors under Piramal Group which is a global business conglomerate. They work in developing and manufacturing medicines along with providing nutritional solutions.
Rasa Life Science Informatics – This leading organization headquartered in Pune, provides computational and IT solutions to pharmaceutical, biotechnology, and life-science institutes and industries.
Indian Immunologicals Limited – It is one of the top biotechnology company famous for its development of vaccines against various diseases like rabies, hepatitis, measles, etc.
Orchid Chemicals and Pharmaceuticals – This Chennai based pharmaceutical company focuses on the production of active pharmaceutical ingredients.
Natco Pharma – It is a pharmaceutical company based in Hyderabad. This company develops and manufactures finished dosage formulations and active pharmaceutical ingredients.
Morepen Laboratories Limited – Headquartered in New Delhi, this company has three facilities, for the manufacture of API, formulations, and OTC products.
Indoco Remedies Ltd – This company focuses on the manufacturing and marketing of formulations and API's. With high manufacturing facilities, they acquired a strong foothold in the international market too.
Laurus Labs – They are one of the leading manufacturers of Active Pharmaceutical Ingredients (APIs) for anti-retroviral (ARV) and Hepatitis C along with manufacturing special ingredients that can be used in nutraceutical, dietary supplements, and cosmeceutical products.
Ipca – Headquartered in Mumbai, this international pharmaceutical company produces API's, formulations and drug intermediates.
Glenmark – Headquartered in Mumbai, this is a pharmaceutical company based on manufacturing generic drugs and active pharmaceutical ingredients.
Abbott India Ltd – It is a subsidiary of Abbott Laboratories headquartered in the US. The company provides reliable nutritional based products, develops medical devices and also diagnostics.
Biological E Ltd – This is a pharmaceutical company headquartered in Hyderabad. The company specializes in producing low-cost vaccines.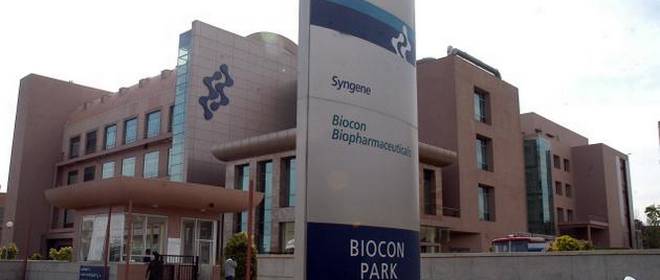 Few other noteworthy biotech-pharma companies in India are:
Bharat Serum and Vaccines Ltd
Strand Life Sciences
Shantha Biotechnics Ltd
Monsanto Biotech
Advinus Therapeutics
Aurigene
NxGenBio Life Sciences
Novozymes
TCG Life Sciences Pvt. Ltd.
VClinBio
IQVIA (IMS and Quintiles: formerly Quintiles IMS Holdings, Inc.)
Biotech-Pharma Startup Ecosystem in India
Apart from the above companies, several startups are also coming up in the field of biotechnology. In the Indian startup ecosystems, FinTech, E-commerce, Data Analytics, Software, Mobile-Internet, EdTech domains receive more limelight from the media and investors. But, the biotech startups are not lagging far behind. In the last 5 years, Indian biotech startups raised $2.8 billion (INR 18,700 Crore) in investments. Out of all startups, 57% are working in the Bio-pharma segment.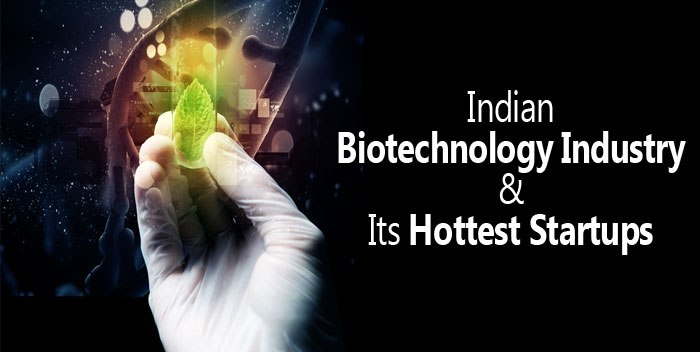 Before covering the hottest biotech startups in India, firs,t we need to understand the challenges of the biotech sector in India.
Challenges of the Biotech-Pharma Startups in India
People in India are not completely aware of the subject fields and the career opportunities of biotechnology. We still live in a society that is obsessed with engineering and medicine, where career paths in life sciences and biotechnology take the backseat.
Another problem is that the biotechnology is a field is not a career path where you can make fast money. So, many students (and parents) don't feel encouraged to pursue the biotechnology field. Due to these reasons, the biotechnology sector does not always get the brightest brains. The biotechnology field is very challenging and demands a lot of hard work, patience, inquisitiveness, specialized skills and creativity.
Within the startup ecosystem, the biotech domain is by far the most challenging one. It takes almost a decade for a biotech or biopharmaceutical startup to launch a market-ready product. Venture capitals (VCs) are not always willing to wait that long before making an exit. VCs are not always ready to invest unless the product or device is ready (or almost ready) for the market.
Time is a serious constraint in biotechnology and biomedical device spheres. Unlike software or technology domains where things can be fixed fast, one mistake in biotechnology can take you 18 – 24 months backward.
Another factor is the requirement of a huge amount of funds. It's not like building an online platform that requires a laptop and Wi-Fi connection. You need a lab space, consumables, reagents, cell lines, animal models, equipment etc. So, the requirement of funds is also significantly higher for biotechnology startups.
According to data from Tracxn, around 120 startups have received USD $117 million so far in the biomedical space. That comes to about $1 million for every startup, which is small change for device manufacturing firms that have to make high investments in research and development.
Things can go wrong at any point in time. Biotechnology research and development is always like that only. Having a Plan B is also not feasible always as startups focus on only one product at a single time. Maybe this is something where the biotechnology entrepreneurs need to think about. Having a product pipeline can be advantageous.
Once the product is ready, getting international safety approvals (e.g. FDA) is also a lengthy process. The approvals can take 2 – 4 years. So, even when the product is ready, but not approved, you are not making any revenue.
Most of the hospitals and clinics in India wait for these international approvals. The regulatory authorities in India are still not equipped to certify products and/or medical devices. Besides, the Indian biotech startups also need to fight with heavily funded foreign counterparts, especially in those based out of the US and Europe. This again put the biotechnology entrepreneurs at a disadvantage.
Another problem with the Indian biotech startup space is the lack of expertise in form of consulting and mentoring. There are not enough advisers within this domain, and hence getting funds is always an uphill task.
Due to all these reasons, investors usually shy away from the biotechnology domain because of the long gestation periods and market (and product) uncertainties. Consequently, biotechnology entrepreneurs find it difficult to raise funding.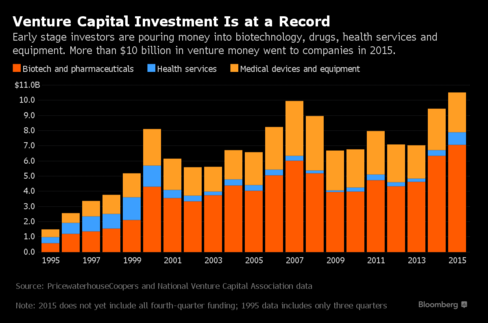 Initiatives by the Indian Government and Private Bodies towards Biotech Innovation
Amidst all these challenges, there are many entrepreneurs and startups in the biotechnology space, which are doing exceedingly well. The Indian Government is also providing a lot of support. In the last few years, Govt. initiatives like DBT, DST, CSIR, and BIRAC are pumping a generous amount of money within the biotechnology startup ecosystem. Besides, there are quite a few biotech startups which are providing shaking incubator solutions and accelerators that are also being set up. The most prominent ones are listed below.
Top Biotech-Pharma Startup Incubators in India
IKP Knowledge Park (Hyderabad)
Foundation for Innovation and Technology Transfer (FITT) at IIT-Delhi (New Delhi)
Centre for Cellular and Molecular Platforms (C-CAMP) (Bangalore)
NCL-Venture Center (Pune)
Amity Innovation Incubator at Amity University (Noida)
KIIT Technology Business Incubator at KIIT University (Bhuvaneswar)
Technology Business Incubator at Anna University (Chennai)
Technology Business Incubator UOH (Hyderabad)
iHUB at CCMB (Hyderabad)
Technopark TBI (Trivandrum)
Technology Base Incubator Society (New Delhi)
E-Health TBI (Bangalore)
VIT Technology Business Incubator (Vellore)
UOM TBI (Chennai)
MITCON Bio-Pharma Technology Business Incubator (Pune)
Ekta Incubation Center – WBUT (Kolkata)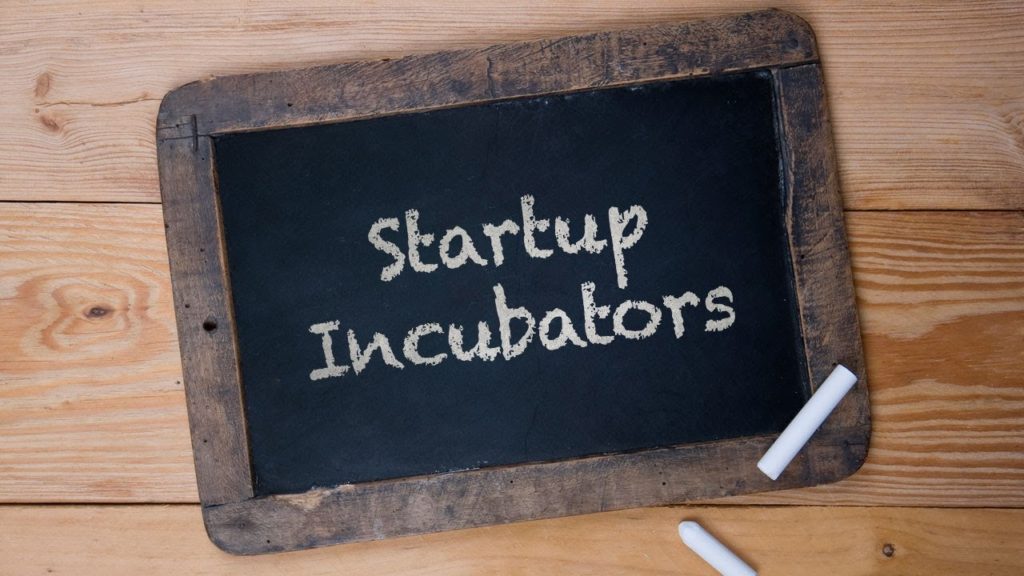 Active Venture Capital (VC) Firms for Biotech-Pharma Startups in India
In terms of funding, ventures like IDG Ventures, Accel Partners, and Norwest Venture Partners are few active venture capital funds investing in the biotech startup space in India. Here is a comprehensive list of active venture capital firms in the Indian biotech space.
Top Biotech-Pharma Startups in India
Stempeutics: It is a leading stem cell company developing stem cell-based medicinal products. Stempeutics has developed first allogeneic stem cell therapy in India.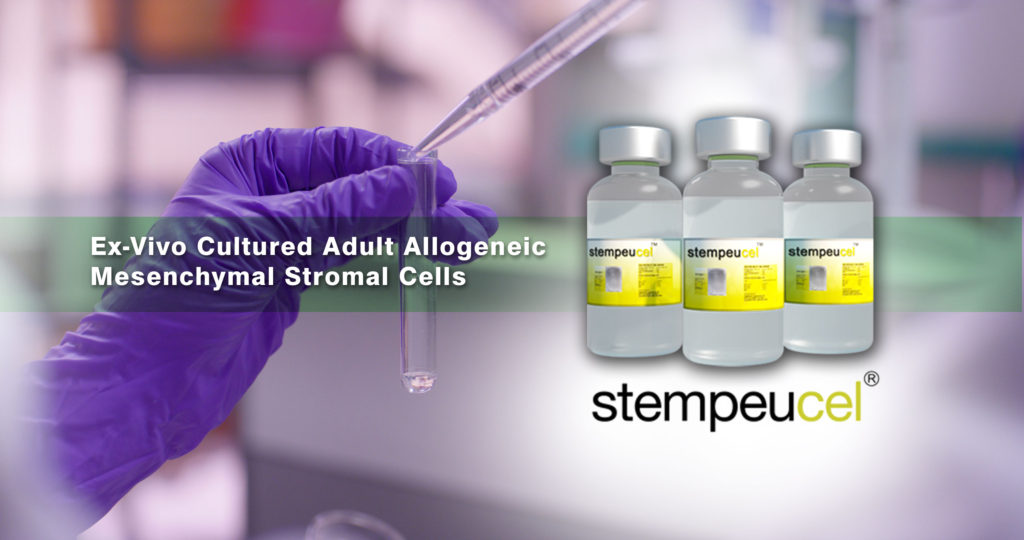 Perfint Healthcare: Perfint makes robotic devices to deliver cancer drugs directly to organs like the lungs or liver. Perfint is the focus is on planning and targeting solutions for image-guided interventional procedures – with an emphasis on oncology and pain.
Tricog: This is another game-changing and disrupting biotech startup. It used to take an average of six hours to diagnose a heart attack and get the right course of treatment started. By the time the patient is sent to a lab and then to another hospital to have the report read, the chances of survival typically reduced to 20%. The likelihood of surviving a heart attack is over 80% if action is taken within the first 2 hours. While heart attacks can be detected by a quick and inexpensive test called an ECG, we continue to be victims of two critical setbacks. Firstly, most primary care clinics are not equipped with ECG machines owing to their high cost and complex nature. Secondly, a lot of the primary care doctors do not receive sufficient training in ECG interpretation. Here comes Tricog.
Tricog uses technology to help patients gain access to quick, accurate and affordable diagnosis, which can lead to significant mortality reduction. It aims to change the 80% chance that a heart attack will take your life to an 80% chance that you will survive.
Tricog ECG devices are strategically located at local clinics help doctors detect heart complications within minutes of your arrival. The devices are cloud-connected and accessed only by trained expert doctors. Within minutes of collecting the ECG results, the diagnosis is shared with both the patient and the doctor in real-time. The system is designed to additionally enable continuity of care at a tertiary center when required.
Purius Nanosystems: It is a healthcare diagnostics company that develops an integrated molecular diagnostic system for performing complex DNA/RNA/Protein testing. It provides a fully automated system that enables healthcare personnel to perform 'sample-to-result' or "Sample In – Sample Out" tests at the point-of-care and take appropriate medical decisions within an hour instead of waiting for days typical of current lab-based testing. The startup is very active in the fields of Medical devices, In-Vitro Diagnostics, and Molecular Biology. Personally speaking, it is one of my favorites within this list (very similar to my interests and expertise during my biomedical research days).
Pandorum Technologies: A unique biotechnology startup, Pandorum Technologies is trying to take tissue engineering to the next level in India. Pandorum's focus is on tissue engineering and regenerative medicine. With its distinct synergy of life science, engineering and clinical competencies, the company designs and manufactures three-dimensional functional human tissues; intended for medical research and therapeutics. The company's proprietary technology platform is being utilized to design and manufacture functional, 3D living human tissues for medical research and various other applications. It made India's first 3D printed artificial human liver tissue.
Mapmygenome: It is a personal genomics and a molecular diagnostic company that tells all about the genetic predisposition of a person to check the risk of brain and cardiac diseases or DNA-based test to assess the risk of developing genetic cancers or molecular tests for tuberculosis or to assess the lifestyle diseases like diabetes, obesity, nicotine addiction or newborn screening or overall health prediction and guides them to get the most suitable therapy and health maintaining options. The basic objective is to make people proactive about their health.
Xcode Life Sciences: It is one of the first bioinformatics companies of India providing personalized healthcare by genetic testing and offers nutritional recommendation according to individual genetic profile. It is India's first company to launch DNA-based anti-aging skincare program for women known as "Come Alive". Xcode has been a pioneer in personal genomics, specializing in preventative healthcare.
Theramyt Novobiologics: Theramyt Novobiologics is a niche Biosimilar to Biobetter development enterprise focused on combining drug designing with platform technologies, to generate unique product lines in oncology, rheumatoid arthritis, cardiovascular diseases, diabetes and other metabolic disorders.
Swagene: A novel indigenous biotechnology startup, dedicated towards personalized medicine through molecular diagnostics. The company is working on the cancer tests based on the detection of genetic markers of the specific cancers at the initial stage and in cases of relapse and the patient can be provided with the most suited, tailored therapy. The startup is also working on areas like hypothyroidism and other acute lifestyle disorders. Recently they launched personalized medicine for children with blood cancer.
Forus Health: The technology-aided healthcare startup focuses on preventive ophthalmic care. The startup helps in the screening of common eye problems which can lead to blindness. It is simple, portable and rugged, and can be operated by a minimally trained technician.
Navya Biologicals: It deals with bioprocess and biologics. The company develops yeast cell line platform for expression of complex peptides and proteins, and mammalian expression cum continuous process platform. It's technology platforms (YeXtreme & ItensiMAb) brings together pathway engineering, custom media development, and flexible high-intensity manufacturing processes, enabling low-cost production of high-quality biologics. It offers NavAlbumin formulations and passive homing therapies for applications, including IVF, stem cell, and cell culture media for biopharmaceuticals production.
Zumutor Biologics: Zumutor works in the disease areas that are today's concerns, in the segments of Oncology, Diabetes and Autoimmune Disorders. It develops therapeutics encompassing recombinant technology-based biosimilars to large antibody structures. The products are primarily in the area of immune-oncology. Besides, it also caters clients to avail cell line development, analytical method development and testing, protein characterization, process development, process characterization/scale down validation, and technology transfer services.
InterpretOmics: InterpretOmics is a bioinformatics focused Big Data startup which is working on a cloud-based software system for next-generation genomics data analysis and interpretation. It is a personal genomics company to provide health, fitness, nutrition, lifestyle and genealogy insights to lead a healthy lifestyle. InterpretOmics combination of systems biology, computational statistics, genomics, data sciences, network sciences and high-performance computing expertise coupled with its proprietary software iOMICS™ will provide dramatic improvements to accuracy, the speed of data analysis and cost reduction in clinical research and patient management.
Yaathum Biotech: A molecular biotech company specializing in the development of Real-time quantitative PCR (qPCR) assays for rapid and affordable diagnosis of disease and research in life sciences. Presently, developing a novel multiplex qPCR based diagnostic kit that would make possible the identification of a full range of Drug-Resistant Tuberculosis (MDR & XDR-TB) in a single test, at one third the present cost, and taking a few hours to test.
Sattva Medtech: Sattva is a medical diagnostics equipment startup working on next-generation fetal health monitoring devices to address perinatal deaths in India caused due to fetal distress and related complications.
Achira Labs: Achira is an innovative medical diagnostics startup which developed indigenous microfluidic, lab-on-chip platform to serve the clinical areas of thyroid disorders, fertility, diabetes and infectious disease. It is a big technological advancement in the Indian healthcare facilities. It launched India's first microfluidics point-of-care medical diagnostics platforms and generates fast and accurate results at affordable prices.
LeadInvent: LeadInvent has developed a unique molecule simulation technology known as LIDiscover Engine which enables scientists to discover and develop novel patentable compounds for various therapeutic areas. LIDiscover Engine has been successfully utilized in over five drug discovery programs comprising oncology, infective diseases like tuberculosis and neural indications. The company provides in-silico research services in chemo-informatics and bioinformatics.
Ganit Labs: Another Bangalore-based startup, Ganit Labs, works towards prevention and cure of diseases through genomics application & informatics technology. The company is involved in the oral cancer genes' mapping and their study. It uses analytical tools to ensure effective analyses.
Cardiac Design Labs: It is working in the similar space of Tricog. It provides efficient cardiac monitoring and diagnosis by deploying intelligent systems that enable automatic remote reporting that saves both time and cost.
Mitra Biotech: A Boston-based biotech startup, Mitra Biotech has got significant research and laboratory presence in Bangalore, India. Founded in 2010, the focus area of the company is personalized oncology treatment and supporting more effective and efficient cancer drug development.
I would also like to mention about two more startups. The first one is Axio Biosolutions. It has developed a bandage (Axiostat) that stops bleeding instantly when pressed to a wound. The second one is Aten, a BIG recipient, was attached to C-CAMP. Its first drug is targeted at Niemann-Pick Type C (NPC) disorder, or Childhood Alzheimer's. There are not many bio-pharmaceutical startups who are working in the field of orphan diseases. But, Aten is one of them.


Related Articles:
List of Biotechnology Internships for Undergraduate Students in India
Best Online Courses for Biotechnology and Life Sciences to Improve Job Chances
Top 10 Technical Skills to Get Jobs in Core Biotech-Pharma Companies & Startups
Acknowledgment: Thanks Ankita Murmu (B.Tech. Biotechnology student at LPU) for aggregating the list of top 30 biotech-pharma companies in India, and co-authoring the article.