The field of Life and Biological Sciences is very exciting, extremely dynamic and ever-emerging. It is true that the core biological science field is not that much glamorous like IT, Consulting or Investment Banking domains. But, there are too many career paths to choose from. Additionally, there is also the possibility to switch to other domains – Information Technology (IT), consulting or entrepreneurship. In this post, we will have a look at the Top Career Paths in Life and Biological Sciences – biotechnology, biomedical sciences (including regenerative medicine & stem cells, translational medicine, and diagnostics), biomedical engineering, pharmacy & pharmaceutical sciences, food science & technology, and agricultural science. Let's dive deep into the world of bioscience careers.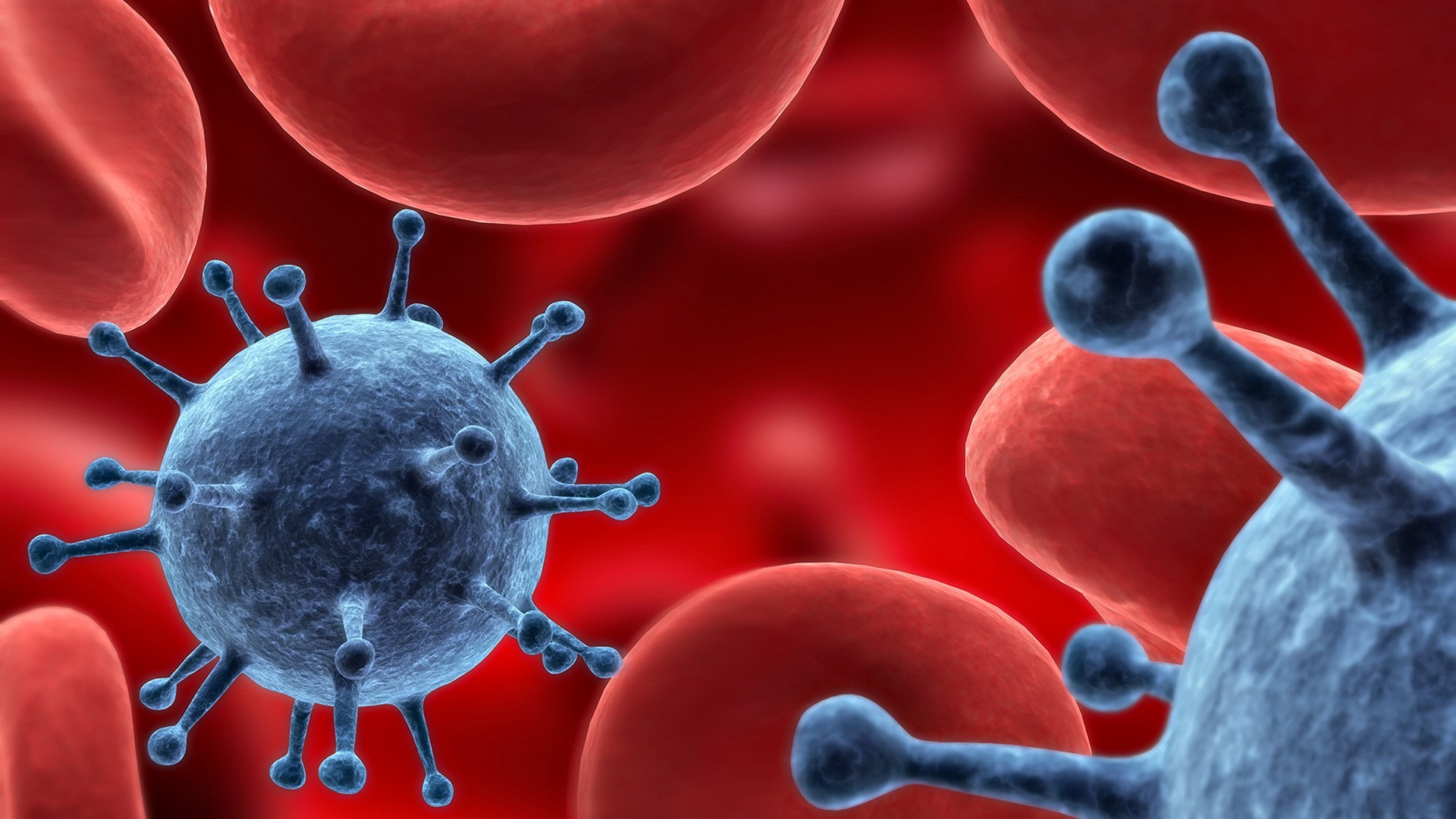 Top Career Paths in Life and Biological Sciences after 12th
The field of life and biological sciences is very broad and overlapping. Get to know the top career paths, subject fields, and career scopes.
1. Biotechnology
Biotechnology is the exploitation and application of biological organisms and/or processes for industrial and other purposes. Biotechnology primarily involves the genetic manipulation of microorganisms for the production of specific products.
To put it in a simple way, Biotechnology is the use of living systems and organisms to develop or make products, or "any technological application that uses biological systems, living organisms, or derivatives thereof, to make or modify products or processes for specific use". The ultimate objective of biotechnology is to improve the quality of human life and health.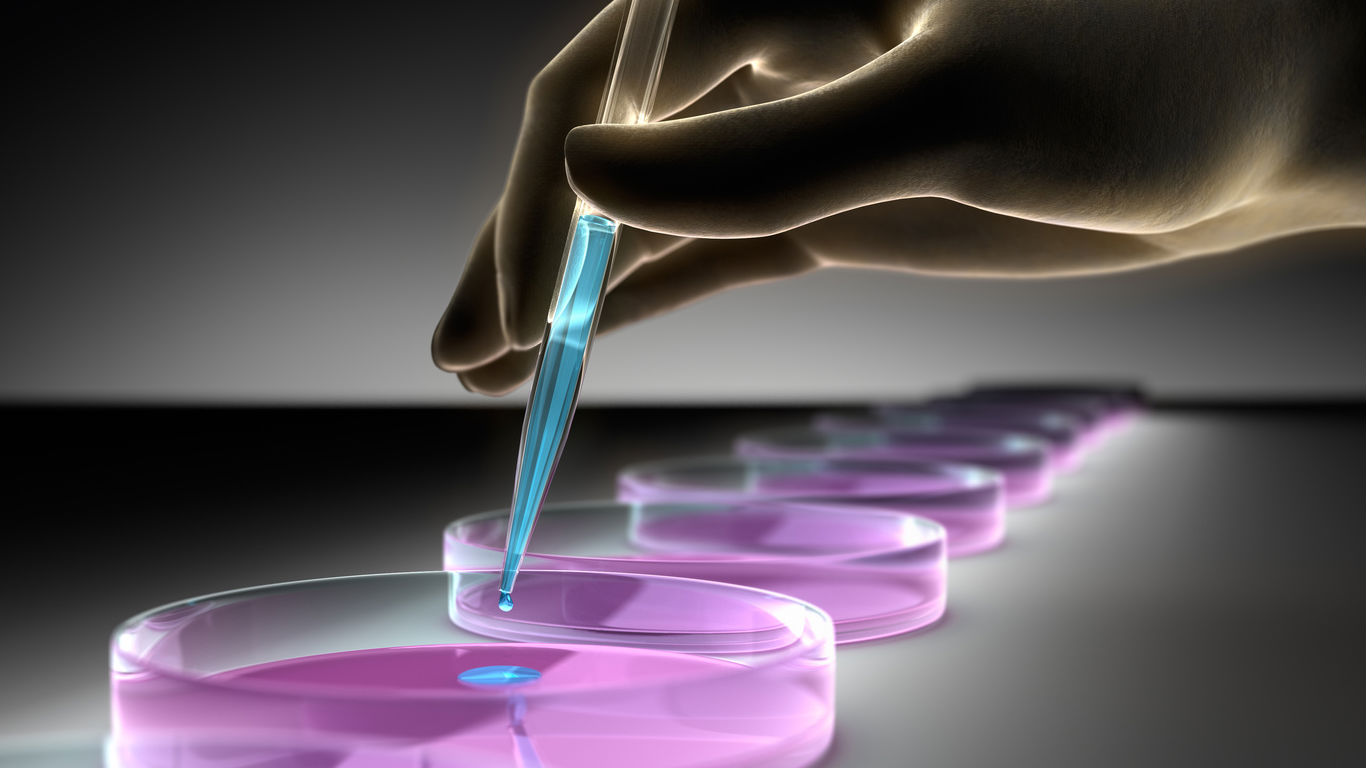 Subject Fields & Industrial Applications of Biotechnology
Biotechnology finds applications in health & medicine, agriculture, food processing & preservation, bio-fuels & bio-energy, chemical industry, environmental management, waste management, mining, forestry, aquaculture, soil conservation etc. Biotechnology mainly deals with natural sciences. At present, the four major applications of biotechnology are:
Medicine – Medical Biotechnology (Pharmaceuticals, Healthcare)
Agriculture – Agricultural Biotechnology (Plants, Crops, Fertilizers, Pesticides)
Food Processing – Food Biotechnology (Food Preservation, Nutrition, Food Security)
Environment – Environmental Biotechnology (Bioenergy, Biofuels)
Within the broad field of Biotechnology, you will study a wide range of subjects that include molecular cell biology, biochemistry, microbiology, botany, systems biology, and statistics. You will be further introduced to the fundamental concepts of modern biology, including cell biology, experimental techniques and data handling, genomics, and proteomics. Additionally, you will cover the basics of traditional engineering disciplines and biology to solve problems encountered in health care. At the undergraduate level, you also cover basic sciences, mathematics, engineering and life sciences.
Career Scopes in Biotechnology
Within the biotechnology track, your focus of work will be DNA, tissues, microorganisms, bacteria, virus, and complex proteins. Depending on your interest, you can choose a career in pharmaceuticals, food & beverage, agriculture, industrial, chemical or environmental sector.
Biotechnology is primarily a research oriented field. Depending on your specialization and/or expertise, you will be seen as a medical biotechnologist, pharmaceutical biotechnologist, agricultural biotechnologist, food biotechnologist or industrial biotechnologist. However, you can also pursue careers in sales, marketing, regulatory affairs, academic teaching. Biotechnology is mainly a product-based industry and not a service industry. Read more about Biotechnology Career Scopes in India.
2. Biomedical Sciences
Biomedical Science is the applied domain of life and natural sciences, used for diagnosis, prevention, and treatment of human diseases. Biomedical scientists usually work in the laboratory. They handle biological samples (blood, urine, cells, and tissues) and use a wide range of laboratory equipment ranging from test tubes, beakers, and pipettes to computers and hi-tech equipment.
Some of the common job roles and responsibilities of a biomedical scientist are:
testing and screening for lifestyle diseases like diabetes, cancer or cardiovascular disease; and screening for infectious ones such as rubella, hepatitis or Ebola
investigating and understanding the disease mechanisms, profile, and progression
finding new, effective and innovative ways to detect diseases as early as possible (e.g. discovery of new biomarkers or a new method of detecting a biomarker)
working towards discovery and development of treatments, which could be preventive (vaccines) and/or therapeutic (drugs and medicines)

Subject Fields & Industrial Applications of Biomedical Sciences
As an undergraduate biomedical science student, you will be studying a wide range of subjects – human biology, physiology, anatomy, pathology, molecular & cell biology, biochemistry, microbiology, pharmacology, biostatistics, infectious diseases, immunology, neuroscience, analytical chemistry, bioinformatics, proteomics etc. Your focus will be on understanding how cells, organs, and systems function in the human body in healthy and diseased states – cardiovascular, neurological, cancer, diabetes, infectious diseases etc.
Career Scopes in Biomedical Science
After graduation, you can either go for a career track in services. This track includes diagnostic work and laboratory tests in clinics, hospitals, diagnostic laboratories, and even forensic laboratories. You can also work in the industry to develop a new and innovative diagnostic method or device. Within this track, you will closely work on histopathology, medical microbiology, immunology and medical devices.
Read more about Biomedical Science Careers & Jobs. Under the broad field of biomedical sciences, the three important verticals (or sub-domains) are Regenerative Medicine & Stem Cells, Translational Medicine, and Diagnostics. However, please be advised that it's only wise to go for the following three specializations only at the postgraduate level. However, it would be advantageous to get exposure at the Bachelors level through projects, internships, and online courses.
Regenerative Medicine and Stem Cells
Regenerative medicine (RM) is one of the most recent and trending branches of translational medicine. In terms of knowledge-base & practicalities, regenerative medicine revolves around tissue engineering (a specific niche within biomedical engineering), molecular & cell biology, immunology and stem cell biology.
Its main objective is to replace, repair (or modify), or regenerate human cells, tissues or organs for re-establishing or restoring normal condition from a pathologic/diseased condition (severe injury or chronic disease). RM leverages body's own repair mechanisms to functionally heal irreparable tissues or organs.
The traditional medicine & therapeutics basically treat the symptoms of a disease. In contrast, regenerative medicine aims to treat the underlying cause of a disease. Traditional pharmacological approaches have been incredibly successful in treating various acute and chronic diseases and disorders. With time, those discoveries also enhanced our understanding of the underlying mechanisms of diseases and consequently led to innovative therapies that focus on addressing the causes of the disease instead of just treating symptoms. But, millions of patients still suffer from diseases for which there is no treatment at all.
Stem Cells
Stem cells, which are found in multicellular organisms (organs, tissues, blood, immune system), have got the unique ability to develop into various cell types in the body during early life and growth. Additionally, stem cells also serve as a sort of internal repair system in many tissues, dividing essentially indefinitely(yes, without any limit) to replenish other cells as long as the organism (human or animal) is still alive. On dividing, each new stem cell can become a stem cell or another type of cell with a more specialized function, e.g. a red blood cell, a nerve cell, a muscle cell, a cardiomyocyte (heart muscle cell) or a brain cell.
Learn more about the Career Scopes in Regenerative Medicine and Stem Cells.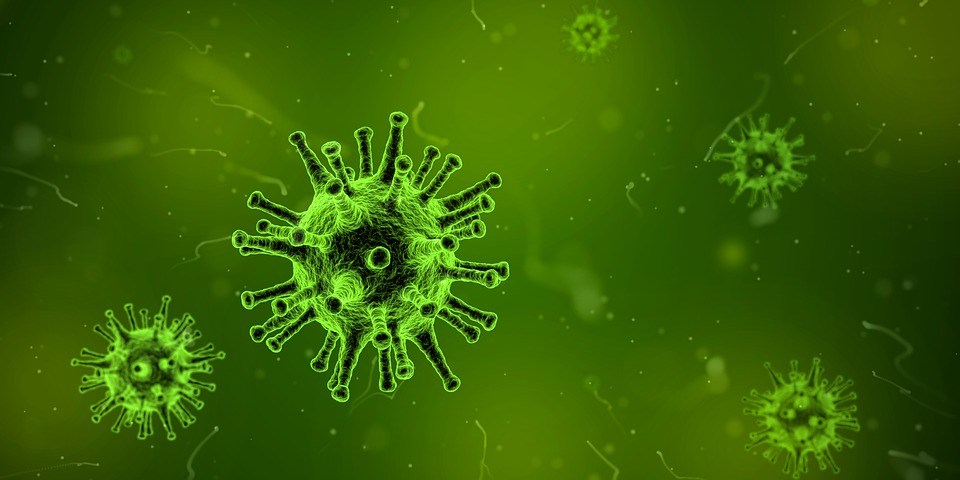 Translational Medicine
Within the broad field of biomedical science, Translational Medicine (or Translational Research) is also gaining a lot of popularity. It is a very new field, still emerging, and holds the future for advancements in the field of human medicine. Translational Medicine is the fundamental science to develop new diagnostic tools and treatments, and similarly using the research findings from the clinic (clinical trials) to develop new research ideas for basic science.
Read more about Careers in Translational Medicine.
Diagnostics
Diagnostics involve tests/procedures ordered by a physician and office visits needed to help diagnose or monitor a clinical condition or disease. Diagnostic care is basically a follow up of an issue from an irregular test result, an existing illness, injury or health problem already being treated by your doctor like diabetes, COPD, allergies, and more. The field of diagnostics can be classified into two major categories – in vivo diagnostics and in vitro diagnostics.
The in vivo segment (can also be termed as the Radiology segment) includes the medical imaging procedures such as magnetic resonance imaging (MRI), ultrasound scanning, sonography, X-Ray, mammography, positron emission tomography (PET), colonoscopy, Computer Axial Tomography (CT scan) etc. The in vivo tests (can also be termed as the Pathology segment) are performed directly on a human body (patient).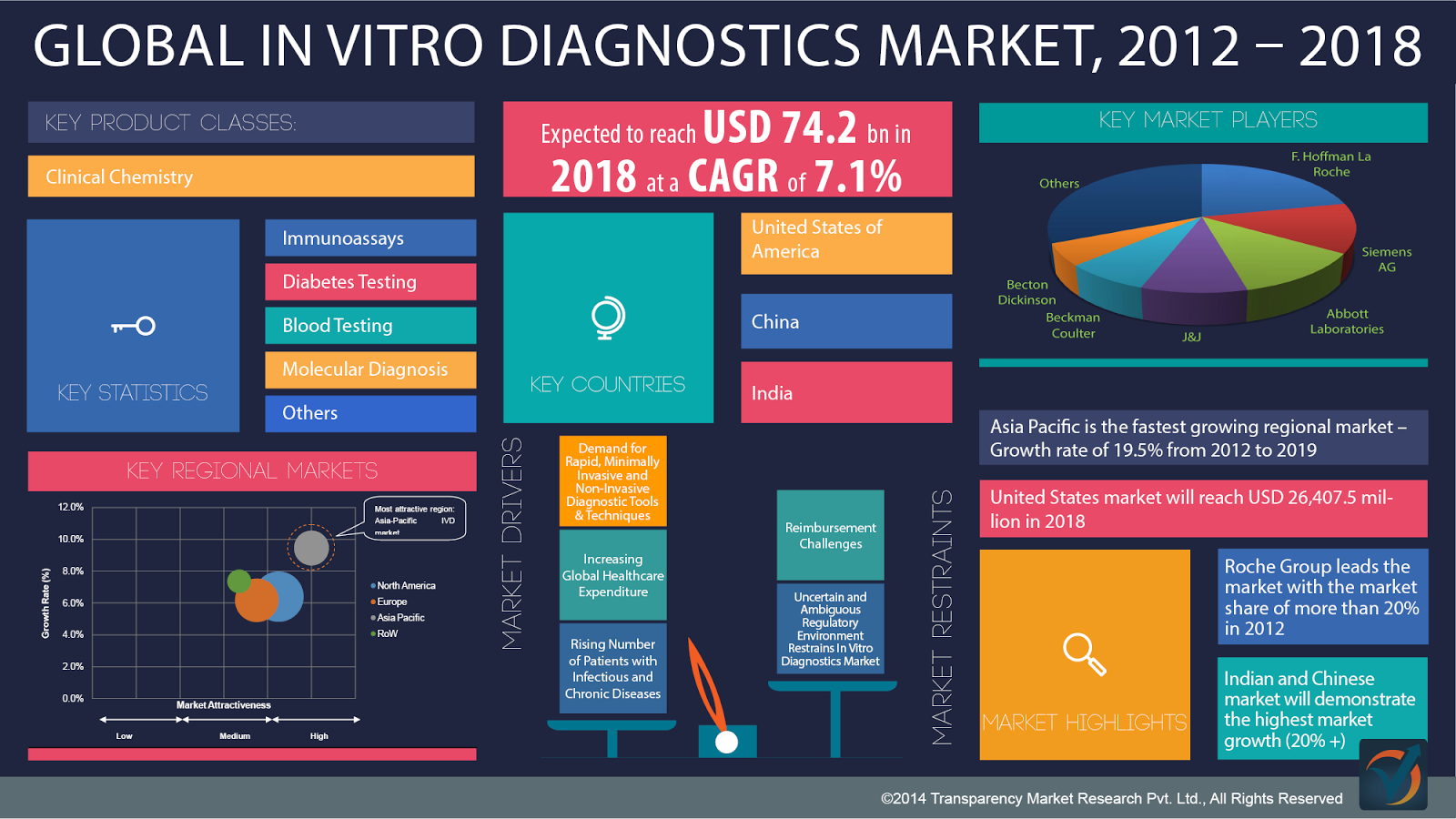 The in vitro diagnostic tests involve processing and investigation of biological samples, collected directly from the patient, such as blood, urine, saliva, tissues, faces etc. The human samples are analyzed in a laboratory setting to detect and quantify the presence of a specific biological marker (biomarker). A biomarker could be a circulating protein, pathogen, electrolyte and even genetic mutation.
Read more about Diagnostics Careers and Jobs in India.
3. Biomedical Engineering
Biomedical Engineering is an applied field of biology and engineering at the intersection of engineering, biology, healthcare, and medicine.
Some of the common applications of biomedical engineering are:
Prosthetics (e.g. Dentures, artificial limb replacements)
Surgical devices and systems (e.g. Laser surgery, robotics)
Monitoring systems (checking devices for blood glucose, heart rate etc.)
Therapeutic devices (insulin pumps, kidney dialysis, electrical nerve stimulation, sophisticated inhalers)
Artificial organs – valves, pacemakers
Imaging methods – ultrasound, X-ray, particle beams, MRI
Diagnostic systems like lab-on-a-chip
Physical therapy devices like exercise equipment and wearable tech gears.
Healthcare apps (for smartphones) for personalized medicine
Subject Fields & Industrial Applications of Biomedical Engineering
The field of biomedical engineering involves the application of principles of engineering (mechanical, electrical, electronics, computer science, bio-mechanics, and chemical engineering), basic sciences (physics, mathematics, chemistry, and biology) and biotechnology (tissue engineering, genetic engineering).
The aim of the biomedical engineering field is to develop systems, equipment, and devices in order to solve clinical problems – both diagnostics and therapeutics. Besides, diagnosis and treatment of diseases, the biomedical engineering also plays a big role towards to alleviating, rehabilitation and compensating for disabilities and/or injuries. Some of the typical examples of biomedical engineering products are prosthetics, breast implants, pacemaker, MRI etc.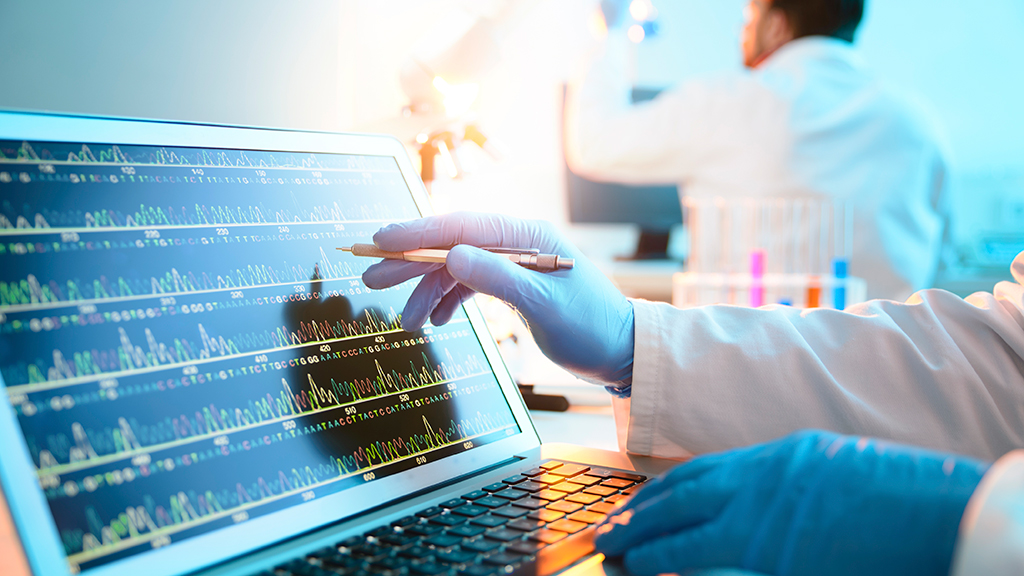 Career Scopes in Biomedical Engineering
Biomedical engineers often liaise and/or coordinate with the medical doctors, clinicians, biomedical scientists and healthcare professionals. Biomedical engineers use their expertise in engineering, life science, and medical fields. A degree in biomedical engineering will prepare you to design and build medical systems.
You will get training to install and test products such as Functional magnetic resonance imaging (fMRI), Positron emission tomography (PET), electron microscopes, pacemakers, cochlear implants. You will also learn to calibrate, maintain, and repair medical instruments.
As a biomedical engineer, you can get employed in the industry (healthcare, medical instrument, biomedical, pharmaceutical), hospitals, research organizations (including CROs), academia, and the government sector. Biomedical engineers often liaise and/or coordinate with the medical doctors, clinicians, biomedical scientists and healthcare professionals. Biomedical engineers use their expertise in engineering, life science, and medical fields.
Besides technical roles (such as R&D, Process Development, Product development, QC/QA and regulatory affairs), biomedical engineering graduates also work as marketing advisors and management consultants in the industry. It is also common for biomedical engineering graduates having advanced training and qualifications in other fields depending on one's skill-set and career interests.
Know more about Careers in Biomedical Engineering.
4. Pharmacy & Pharmaceutical Sciences
After Biomedical Science, Pharmacy & Pharmaceutical Sciences is another popular field. Pharmaceutical Science is residing on the pillars of biology and chemistry.
Pharmacy is commonly considered as a shop (also known as Medical Store or Chemist) where medicines are being sold or prepared. In the academic or professional world, Pharmacy is defined as the branch of science that deals with the preparation, doses, dispensing and effects (including safety) of medicines (or medicinal drugs or simply drugs). In the broad sense, Pharmacy is a marriage between Health Sciences and Chemistry.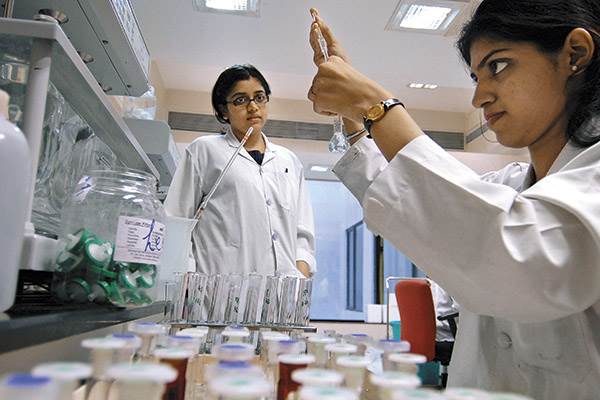 Core Subject Areas of Pharmaceutical Sciences:
Human Anatomy & Physiology

(Human Biology including Pathophysiology)

Pharmaceutical Chemistry

(including Physical Chemistry, Inorganic Chemistry, Organic Chemistry, Analytical Chemistry and Medicinal Chemistry)

Pharmaceutics

(deals with formulation, drug delivery, drug stability, dosage forms, patient acceptance etc.)

Pharmacology

(study of effects of drugs on human body and biological systems – mixture of biology, physiology, and chemistry; will cover both basic, advanced and clinical pharmacology)

Pharmacognosy

(study of medicinal drugs derived from plants; deals with botany, plant science, and phytochemistry)

Biochemistry

(study of biological reactions within living organisms)

Microbiology

(study of micro-organisms like bacteria, virus, protozoa etc.)

Pharmaceutical Engineering & Technology

(deals with basic concepts of Chemical Engineering – e.g. Fluid Dynamics, Process Chemistry and Industrial Processes)
Popular career options within pharmacy (and pharmaceutical sciences) are research and development, formulation development, community and clinical pharmacy, sales and marketing, quality control, manufacturing, and academia. Know more about the subject fields in pharmacy and careers in pharmacy and pharmaceutical sciences.
5. Food Science & Technology
Food science is the branch of applied sciences that combines the fundamentals of biochemistry, physical sciences, and chemical engineering to study the physical, chemical and biological nature of food items. In simple words, food science (or food technology) deals with the manufacturing, processing, treatment, preservation, and distribution of food. It's a very new field; and one of the most exciting and emerging areas under the Top Career Paths in Life and Biological Sciences.
The ultimate objective of food science is to understand the principles of food processing and to improve the food quality for the general public. Whatever food item (especially packaged ones) you come across in the supermarket (or retail store), has had some contributions from a food scientist, food technologist or food engineer.
Food scientists are responsible for making safe and nutritious food along with innovative packaging, and that also in abundance. Thus, Food Scientists allow us to make the best use of our food resources and minimize waste of resources.
Popular Sectors for Employment within Food Science & Technology
Food Manufacturing & Processing (Grains, fruits, vegetables, fish, meat etc.)
FMCG
Pharma-Biotech
Agro-Biotech
Dairy Firms
Poultry Firms
Bakeries & Confectionaries
Breweries
Retailers
Healthcare
Academia & Research Institutes
Food Packaging
Popular Career Paths & Job Profiles in the Food Industry
Research & Development (Food Scientist, Food Technologist, Food Chemist, Product Development Specialist)
Quality Control & Assurance (Food Chemist, Food Inspector, Toxicologist)
Food Processing (Food Processor, Process Development Specialist, Manufacturing Specialist, Food Production Manager)
Sales, Marketing & Brand Management (various roles like other industries)
Others (Dietician, Nutritionist, Animal Nutritionist, Diet & Fitness Counselor)
Know more about Careers in Food Science & Technology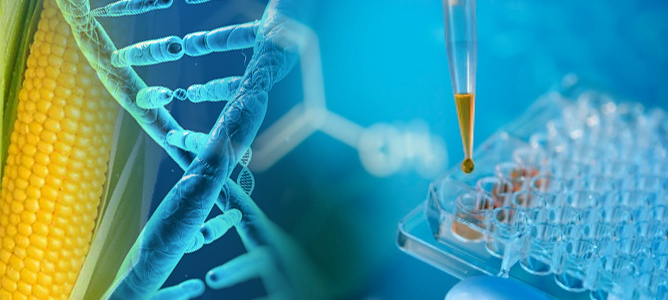 6. Agricultural Science & Technology
Agricultural Science uses the fundamentals of biology, chemistry, physics, mathematics, and statistics to solve the problems of agriculture-food industry. Students will be exposed to the natural and social sciences, along with economics, engineering, and management (particularly natural resources management and business management) of biological systems to practice, development and understanding the fields of agriculture and forestry.
Agricultural science involves research and development on production, processing, the productivity of crops and end products for consumers. Not so mainstream like biotechnology, biomedical science or pharmacy. But, it's a very promising domain within the Top Career Paths in Life and Biological Sciences.
With a degree in agricultural science, you can have careers in the agricultural sector. Major domains within the agricultural sector include agribusiness, R&D organizations, public and private agencies, government and policy-making agencies, and private consulting companies.
Agricultural science professionals play a vital role towards maintaining food supply of the society. Major activities include improving the quality and quantity of farming, improving crop yield, minimizing labor, conservation of soil and water, and pest control.
Popular Career Options in Agricultural Science & Technology
Agricultural Science & Engineering
Agricultural Consulting
Plant Biology & Plant Biotechnology (Plant Genetics & Plant Biochemistry)
Food Science & Technology
Horticulture
Dairy Farming
Dairy Science, Technology & Management
Agricultural Entomology
Forestry & Wild Life
Soil Science
Soil Ecology
Environmental Science & Ecology
Environmental Toxicology
Greenhouse & Landscape Management
Pesticide & Chemical Research
Rural Management
Veterinary Science
Animal Nutrition
Animal Husbandry
Agricultural Inspection & Quality Assurance
Agricultural Economics
Agricultural Business Management
Agricultural Finance & Accounting
Agricultural Sales, Marketing & Merchandising
Retail, Logistics & Supply Chain Management
Real Estate
Export & Import
Banking & Audit
Credit Analysis
Human Resources
Insurance & Risk Management
Journalism & Communication
Education & Social Services
Academic Research & Teaching
Read more about the Agriculture Subject Fields, Careers & Jobs.
You might also like to read more about my research experience in the fields of biomedical sciences and pharmacology and career counseling scopes.