Back in 2011, Bitcoins (the first cryptocurrency) traded for $1 each. Fast forward to 2017 – one Bitcoin is worth a whopping $16,000. But, the year 2018 was not that promising. Even the most ardent crypto evangelist must admit that bitcoin appears to have been the worst investment of 2018, at least in pure dollar terms. So, what the future holds for the Bitcoins and the BTC to USD rate.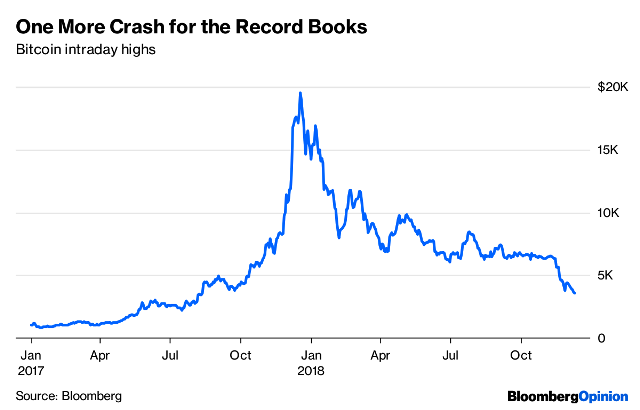 Currently, the BTC to USD exchange rate has been growing steadily. Bitcoin's volatility has declined in recent months as well. But, the investors still expect the rollercoaster ride to occur. Check out www.top10bitcoinrobots.com if you want to find the best current investment opportunities. In this post, guest author Mary Ann Callahan will talk about the future of BTC to USD rate. If you are hoping to profit from crypto trading, it might be worth learning more about crypto revolt.
Future of BTC to USD Rate after Bitcoin Bubble
Co-authored by Mary Ann Callahan
When Bitcoin was first released in 2009 it was met with a wave of anticipation. Miners quickly got to grips with mining practices and many invested heavily in the token, believing it to be the currency of the future. Many investors order online at xcoins.io to invest in Bitcoin quickly and easily. Others simply thought it would be a great way of making a fortune quickly. For many early investors and miners that held on to the coin over the years, this dream became a reality and there are a lot of people that made a vast amount of money by profiting from surges in the BTC to USD price.
But 2009 was a very long time ago and almost a decade later, investors are still eagerly buying the original ?ryptocurrency, all with the same dreams of getting rich quickly. Are they just dreams now? Has the Bitcoin bubble burst? We look at recent events and the possibility of Bitcoin gaining further traction in the future.
Bitcoin – An Overview
As it stands, Bitcoin is by a long shot the largest ?ryptocurrency on the marketplace. It has held the highest market capitalization, untroubled since it was first founded, and the value of the coin has skyrocketed since its inception.
Related Post: Blockchain Beyond Cryptocurrencies and FinTech
Mining of the coin is now almost impossible, save for very big mining syndicates that are using advanced and extremely expensive (and powerful) computer equipment. This means that Bitcoin is only accessible through trading and investing to everyday folks – something that is being done in droves across the crypto exchanges.
Buying Bitcoin has never been easier, with all major exchanges offering Bitcoin and the majority of them happy to process debit or credit card payments for the coin.
Currently, it is facing some very big challenges and it is fair to say that Bitcoin may have already reached its financial peak in 2017 when the token was valued at a whopping $20,000 per coin.
Today it enjoys a considerably lower price, having dropped almost a staggering 3 quarters of its value to $6,400.
Bitcoin is Under Heavy Pressure
Until December 2017, Bitcoin was enjoying a very positive outlook. Although the coin was volatile (wildly swinging in value) investors were still very happy with the token and the potential it had to offer. This meant that hoards of new investors and wannabe traders were jumping on the bandwagon. Even if a seasoned investor sold up their Bitcoin in favor of emerging altcoins, Bitcoin was attracting plenty of new investment to bridge the gap.
In fact, so successful was Bitcoin at doing this that the value soared in December 2017 reaching its all-time high. That had disastrous consequences, mainly because all of the seasoned investors who had held on to their Bitcoin for many years decided that with the value being so high, now was the time to pull the plug and sell their Bitcoin.
Over the following month as a result of this mass exodus, Bitcoin value plummeted. The seasoned Bitcoin users were now gone, and they had left a wake of disillusion about the token that made new investors very reluctant to fill the gaping chasm.
This brought on waves of very negative publicity for Bitcoin, something that no doubt hampered new investment even further.
All of this was confounded further by a lot of regulatory scrutinies. In March 2018, an investigation into price fixing was launched by the US Securities and Exchange Commission; energy activists took a stark standpoint on Bitcoin because of the sheer amount of electricity that is required to continue mining the token; and regulators worldwide began to grow suspicious that Bitcoin was an elaborate scam to defraud people of their hard-earned money.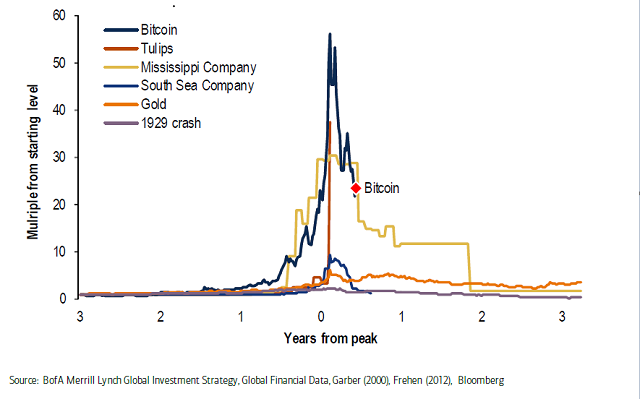 The Future for Bitcoin and BTC to USD Rate?
Going forward, Bitcoin has a lot to answer for but also has a lot that has gone in its favour. Even today, after all of the chaos of the last 8 months, Bitcoin is still extremely valuable. Blockchain technology that Bitcoin relies on is a valued commodity and, without question, it still remains the most traded cryptocurrency on the market.
This means that regardless of the scrutiny and negative attention, Bitcoin is still attracting new investment, albeit a significant fraction less than it had previously enjoyed.
The truth of the matter is, unless something irreparably damaging occurs for Bitcoin, it will always be around. It has spawned a wave of pretenders to its crown as well as some truly remarkable and exciting crypto projects. Because of its mainstay appeal, it will always hold some value and will continue to attract new investment.
Will the value of Bitcoin ever reach the same dizzying heights it experienced before? With Bitcoin there is always the opportunity to surprise and it could well do so. It could also as easily remain at its current level and not fluctuate much further. This is because a currency, whether real or virtual, will always find a middle ground and settle. This value is then affected not by the currency itself; moreover, it is affected by the outside market influence.
To this end, Bitcoin could start to behave in a far less volatile manner and begin to echo real-world currencies like the US Dollar, reliant on external market factors for its valuations. If this happens, it could be both a great and terrible thing, though.
It could mean that people invest in Bitcoin with the added security of it having a stable value, but it could also detract investment further because buyers are looking to make money. They could thus seek profits in other crypto tokens.
Big Firms are Still Hopeful about Bitcoins and BTC to USD Rate
Big players including IBM and Walmart are continuing to push ahead, confident it can provide real value for organizations in need of innovative solutions around record keeping and secure recording of transactions.
More importantly, according to many experts, the Bitcoin Bubble is good for the Crypto market.
Conclusion
Bitcoin has had a very positive impact on the world, purely by kickstarting the crypto world.
The future of the currency is fiercely debated, but the one thing that remains certain is that it will continue to dominate the news and gain much-needed attention that will then trickle down to some of the exciting and promising smaller cryptocurrencies. And that is only a good thing!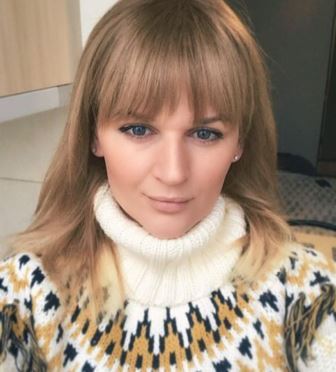 Author Bio: Mary Ann is an expert on Bitcoin-related topics. She has found herself as a Marketing Manager at Cex.io – cryptocurrency exchange.
She is working on articles related to blockchain security, bitcoin purchase guides or bitcoin regulations in different countries.
You might also like to read about IoT Vulnerabilities and Potential Solutions.