Have you been thinking of Instagram Stories for business, of late? If yes, then this is the time. As per TechCrunch, Instagram Stories has now 500 Million daily active users. Instagram Stories are fun and creative. They are great for growing your engagement, building brand awareness, driving traffic to your website, and ultimately making online sales. If you are struggling to grasp the instagram platform then you can always get an instagram manager to help you. In this post, we will cover the six most frequently asked questions about Instagram Stories for Business.
Introduction to Instagram and Instagram Stories
Instagram continues to grow as one of the most popular social media platforms across all ages, locations, and brands. The platform now has more than 1 billion monthly active users, just as experts estimated it would be by the end of 2018. This is why your business needs to look into having a business page set up as there are so many people using this platform! If you want to grow quickly by obtaining lots of followers then you should check out this instagram automation tool. The number of users doesn't lie, this is a platform your business needs to be using. The number of users is more than three times the monthly active users of Twitter. Instagram is now trailing only WhatsApp and Facebook Messenger.
More importantly, it has not got 500 million daily active users.
Instagram Stories is a feature within the Instagram App that lets users post photos and videos that vanish after 24 hours.

– Ash Read (Buffer)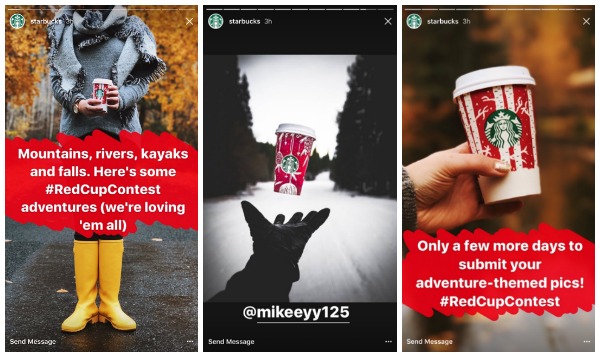 The "Instagram Stories" feature, launched in August 2016, feels pretty similar to Snapchat Stories, a Snapchat feature that was introduced in 2013, and a pivotal part of the companys growth.
And like Snapchat, the photos and videos shared in your Instagram Story are ephemeral and cant be viewed once 24 hours have elapsed. Content shared to stories also wont appear on your profile grid or in the main Instagram feed.
How to Make Instagram Stories?
It's pretty easy. You can refer to the step-by-step guides by Buffer, Hootsuite or Later. In this post, we will focus on why and how you should use Instagram Stories for Business.
Is Instagram Stories Relevant for You?
This is a great question. If you are a small enterprise or startup owner, you need to evaluate the returns on investment (effort and time).
My suggestion would be if you have got any one of the following things to share, you should use Instagram Stories:
How To's and Tutorials
User-Generated Content
Behind-the-Scenes Stories
Offers, Discounts, and Promos at Special Occasions
Special Announcements
6 Frequently Asked Questions About Instagram Stories for Business

Co-authored by Stefan Ateljevic
Are you still in two minds about marketing your business on Instagram Stories? Or perhaps you understand its importance but are not sure how to leverage the platform to improve your brand image and boost sales?
Or maybe youve already created your first business story but need help in making it more searchable?
If so, keep reading.
Well be answering several most common questions about Instagram Stories and its implementation in digital marketing.
1. Is Instagram Stories Useful To Businesses?
Yes, it is. Launched in 2016, Instagram Stories has shown great potential as a marketing tool used by many SMM companies.
Here are some of the main advantages of Stories for businesses.
Reach Out To 500 Million Users/Day For Free!
As of October 2018, Instagram Stories had more than 400 million daily active users. Within less than 3 months, the product has added 100 million more users, as reported by TechCrunch. So, half a billion users are on Instagram Stories every day.
Stories are growing amongst advertisers as well, with 2 million now buying Stories ads across Instagram and Facebook.
You can reach out to them without spending a single dime. How many marketing channels you can think of that can beat this?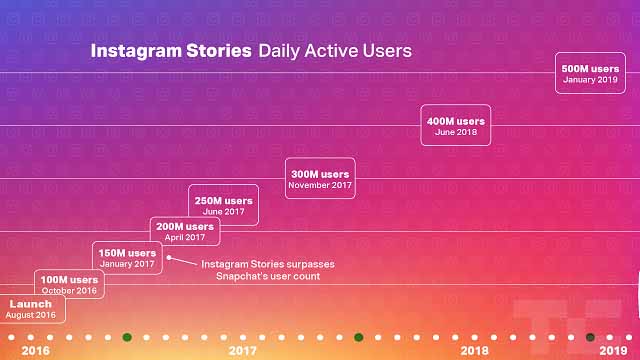 Spread Brand Awareness
One of the best features of Stories is that its users like to hear from different businesses. Thats why one in three of the most popular Stories comes from a business. If you can create an interesting campaign, you will find many willing ears.
Engage With Viewers
Instagram Stories users are not only interested in watching business Stories but are also willing to engage with them by following their other social media accounts, downloading apps, reading blog posts, and visiting shoppable pages.
Promote Exclusivity
By showing people what youre working on, and giving them sneak peaks of whats happening behind the scenes shots gives a sense of exclusivity. Everyone loves to feel like theyre special and youre also creating a bit of hype behind what youre working on.
2. Which Type of Instagram Stories Do Brands Post More Often?
According to a report, product promotion Stories are put out most frequently (36%), followed by those offering an inside look (22%). Other popular business Stories are influencer takeover Stories (14%), live event Stories (10%), and how-to Stories (5%).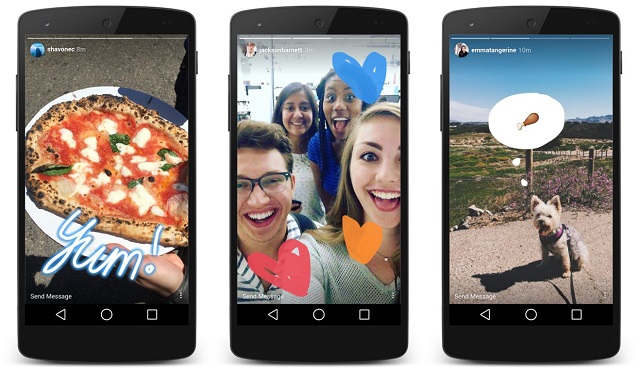 3. How to Use Instagram Stories for Business Effectively
Tell a Story
Clear, simple stories activate the brain, making it easier to recall information. A good narrative also causes our brains to synthesize oxytocin, the same hormone that helps people bond.
Provide Authetic and Real Value
Authentic content is honest, both in message and execution. Its imperfect, real. People trust real stuff.
Social media audiences want the brands they follow to provide them with information and/or entertainment.
Value is telling your followers how to do something that makes life easier or better (i.e., information). Value is making your followers feel something (i.e., entertainment). If your business revolves around social media, it is understandable that gaining a larger audience is something that is important to you. With this being said, if you are able to engage with your followers effectively, that's what should matter at the end of the day. By taking a look into companies such as Buzzoid, the Instagram marketing agency, hopefully you'll get a better understanding of how growing your Instagram following will make all the difference to building a successful brand.
If you can do these things, consistently, your audience will come back, spread your content, and grow.
Be Creative
Instagram Stories offer plenty of features that enable its users to look at things differently, to think differently, to be creative. Use these features fearlesslyand your audience will take notice, rewarding you with attention, engagement, and action.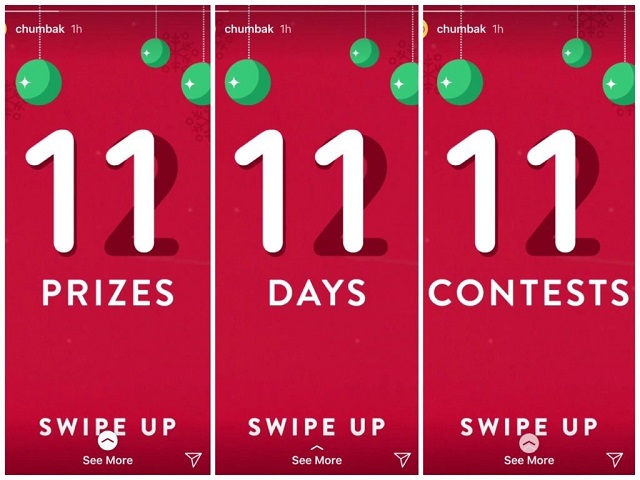 Plan Ahead
Instagram Stories allows users to post existing photos and videos from your camera roll as long as that content was created within the last 24 hours.
This functionality gives you a chance to plan your Stories ahead of time, instead of producing them on the flywhich makes it easier to create content thats more engaging, compelling, and meaningful.
Promote Your Story
Ideally, you should spend 20% of your resources on content creation and 80% on content marketing.
Promoting, or boosting, your Story will help it get more exposure.
This strategy is especially viable if you have must-see content designed around a special offer, event, or branding initiative. After all, if you put more time, energy, and resources into creating a Story, it only makes sense to invest more in its dissemination.
Use Call-to-Action Buttons
A CTA, or call-to-action, is one of the most important elements of your Story because it tells people what to do next.
As a brand, the last thing you want your viewers to do is nothing. You want people to engage with your content, to like it, share it, and comment. Or, perhaps, you want people to take a more committed action, like making a purchase.
Read: Career Planning Tips for Freelancers and Entrepreneurs
4. Is It True That Stories Automatically Disappear After 24 Hours?
Yes, this is true. That said, if you want, you can keep your favorite Stories alive for much longer by showcasing their highlights just below your profile bio using the Stories Highlight feature.
Hack: You can get around this 24-hour rule by opening your content in an editing app and then re-saving it. This will make your content appear new to Instagram and, therefore, uploadable.

– Eddie Shleyner (Buffer)
5. How Can I Design A More Engaging Content?
While theres no one-size-fits-all answer to this question, several strategies have proved to be immensely effective, such as the following two.
Create Special Offer Campaigns
Giving customers an incentive to do something is a time-tested marketing strategy. Run a special offer ad in your campaign every now and then to widen the customer base and generate more sales.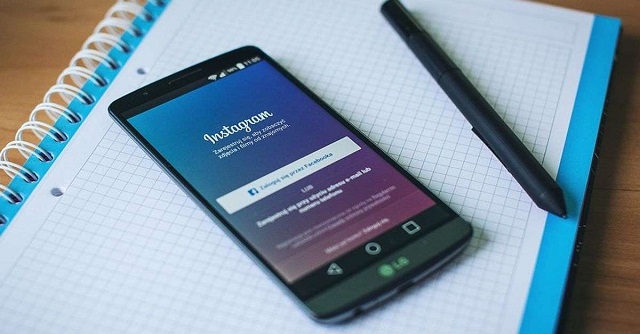 Include Video Ads In Your Stories
Are you publishing your first business Story? Have you just launched a new product? Video ads are immensely useful in raising awareness about a brand or a new product.
6. How Can I Make My Stories More Search-Friendly?
One way to make your Instagram stories more searchable is by adding location and other relevant hashtags, like #GoodMorning, #Mood, #Work, etc.
Read: How to Optimize Your Content for Voice Search
If you want to find more information on how and why to use Instagram Stories to grow your business, you can check this infographic on How Businesses Use Instagram Stories.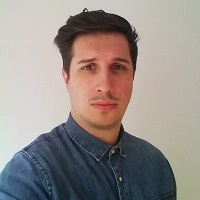 About Stefan Ateljevic:
Stefan is a fan of social media marketing, innovation, the blockchain, cryptocurrencies, and online gambling. He is the Head of Marketing at Bitfortune and also runs BitcoinPlay. You can connect with him on Twitter.
Original Source of Featured Image: Crowdfire