Digital marketing is evolving at a very fast pace. During the past decade, Google has taken several bold steps toward this lofty, ambitious goal, and one of the most exciting advances has been in the field of voice search and natural language processing technology. Voice search is not a fad. As per Neil Patel, it has comfortably crossed the threshold of early adopters. According to AdWeek, 67 million voice-assisted devices will be in use in the U.S. by 2019. But, how to optimize your content for voice search? In this guest post, Harsha Kiran will talk about how to optimize for voice search. If you're wanting to optimize your businesses site to achieve greater site traffic and able to view the analytics of how your site receives its traffic, look into SEO solutions provided by many companies and also freelancers such as Adam Young.
How to Optimize Your Content for Voice Search
By Harsha Kiran
If you're still thinking about whether you should optimize your content for voice search, we're afraid you may have already handed an early lead to your competitors.
And if you continue to sit on the fence about embracing voice search optimization any longer, you may well be pushing your business towards an early grave with the following epitaph written on it – 'death by irrelevancy'.
Think that this prophecy is uncalled for, a blatant exaggeration, a figment of the idle mind?
Think again!
According to the Voice Search Stats by SEOtribunal:
20% of all Google searches at present are voice searches with an impressive accuracy of 95%;

50% of all Google searches by 2020 will be done through voice search;

Approximately 30% of all searches by 2020 will not be done with a screen;
In short, the writing on the wall is clear: voice search is no longer a fad but rather a fast-growing practice. And it is here not only to stay but also to rule the world of the online searches.
If, at this point, you're wondering "how can I do voice optimization", we recommend you start with optimizing your content for voice search. After all, it's a well-accepted fact that content is the king in SEO.
Here are some tips to help you out.
Invest in a Voice Search Optimization Tool
People don't use the same expressions while doing text and voice searches — and that's understandable.
When you do a text search, you want to type as fewer words as possible because typing requires effort. On the other hand, a voice search is more like speaking to a voice assistant and so you tend to use more naturally-sounding and longer phrases. Additionally, voice search key phrases are often in form of questions.
Invest in a tool that can help you identify common voice search expressions relevant to your products and business.
Optimize Your Content for Local Search
A large number of, voice searches are used on mobile. As people use mobiles while on the move, they frequently search for local information which is why seo citations are so important. For instance, if you are at 10th Street NE in Washington and feeling hungry, you are likely to do a voice search using the phrase "Restaurants that are serving now near me".
Therefore, you should optimize the content by including the phrases that best describe your business location and names of the landmark near it.
Improve Your Site Load Time
Today's users don't have much patience. They're not going to wait for more than a few seconds for your site to load. As a matter of fact, if your page takes 3 seconds or more to load, 40% of viewers will leave it in a hurry and without any regret.
Voice search is a game-changer for online businesses – and no business can afford to ignore it. These three tips will help you use it intelligently and effectively. For more facts about voice search, take a look at the infographic below.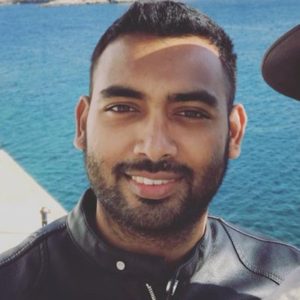 Author Bio:
Harsha Kiran is the SEO director of Seotribunal.com, an SEO ratings & reviews portal. Harsha has been involved in search marketing since the mid-2000s. He's a regular writer on topics including SEO and affiliate marketing. Harsha can be connected on LinkedIn and Twitter.
Image Credits: PixaBay