Globally, there has been a significant rise in the number of organizations investigating, piloting or implementing Robotics Process Automation (RPA). The trend will continue given the speed at which it can be implemented and the potential returns against initial investment. But, what exactly is robotics engineering, which are the top universities for robotics engineering in India & abroad, and how to make a career in robotics?
Robotics might be at its infancy in India, but undoubtedly, India is a growing market for robotics, artificial intelligence, and automation. There is a lot of media hype around robotics as well. It's a no-brainer that the career scopes in robotics are quite bright. In this article, we will discuss more on a few important aspects around careers in robotics – robotics competitions for high school students (and college students), top online courses on robotics, and top universities for robotics in India and abroad. Finally, we will also look at the latest trends in robotics.
Robotics Engineering Career Path
High School Robotics Competitions in India & Abroad, Top Indian Colleges & Foreign Universities for Robotics, and Latest Trends in Robotics
Introduction to Robotics for Beginners
What is Robotics?
Robotics is an interdisciplinary and dynamic branch within the STEM (Science, Technology, Engineering, and Mathematics) field that primarily involves mechanical engineering, electrical-electronics engineering, and computer science. The field of robotics specializes in the creation, design, manufacture, and operation of robots.
Robotics Engineering and Robotics – Field of Study
"Robots are those machines which are able to execute the duties that humans are either unable or prefer not to complete."

"Robotics Engineering is a field of engineering which deals with the construction, design, application and operation of robots. Robotics Engineering is an interdisciplinary branch of electrical engineering & mechanical engineering".

The mechanism behind robots is called "Robotics".
The field of robotics deals with the research, design, manufacturing, operations, software development, event driven architecture, information processing and application of robots in various industrial and commercial processes. The ultimate objective of robotics is to build machines that can substitute the humans.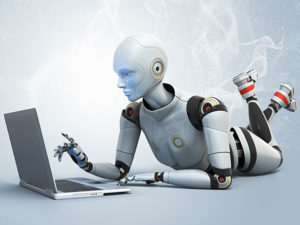 In terms of framework, there are three main aspects in Robotics:
The design of the robot is undertaken by a specialization in mechanical engineering.
Electrical engineering forms the basis of understanding what drives the robots. That is what powers the motors and how to supply electricity and energy that allow the various parts of the robot to function.
Computer Programming tells the robot what to do. It is one thing to have a sound body and mobility.
There are other important aspects as well, such as neuroscience, cognitive science, psychology, sociology etc. The key ones are the ones mentioned above.
Robotics – Modern Applications
Robots are now used for different purposes – industrial manufacturing, domestic, scientific research, and commercial purposes. Today, the applications of robotics can be found in nuclear science, ocean-exploration, space-exploration, mining, medicine (low-invasive robot-assisted surgeries, high-throughput research & diagnostics), agriculture, manufacturing industry, military warfare, hazardous situations like defusing bombs, finding survivors in unstable ruins, deep-sea vessels or shipwrecks etc., and even in the household.
For the last two decades, the performance of robots has improved. Earlier this year, Robots performed one of the hardest human tasks – assembling Ikea furniture. The big corporate companies are interested in buying both new & old companies that are manufacturing robots & drones. Many developed and developing nations are investing heavily in robotics research. With the assistance of someone like the LX Electronics design house, this can make all the difference when it comes to implementing technology into your organisation and various industries. A recent study even showed that children are more easily influenced by robots than adults.
How to Make a Career in Robotics
Subject Choices in High School
Mathematics is a must for anyone who wants to pursue a career in robotics. One must have a very good understanding of Algebra and Geometry. Like any other engineering field, Physics is also essential. The concepts of mechanics, energy, circuits, material science and the process of an industrial workstation are very critical. Apart from Maths and Physics, other useful subjects at the high school level would be Computer Science, Programming, ICT, Design, Electronics etc.
There are not too many companies that provide internships and/or training programs in Robotics. So, joining robotics clubs, taking online courses, and participating in robotics competitions & workshops would be the best way forward to prepare for a career in robotics.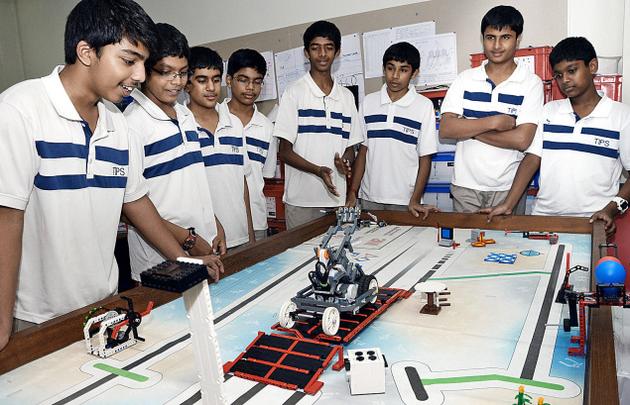 Robotics Competitions and Workshops for High School Students (and College Students) in India
International Robotics Competitions
MATE ROV Underwater Competition
Undergraduate Studies for Careers in Robotics
Ideal Programs at the Undergraduate Level (after 12th):
Mechanical Engineering (Mechanics, Mechatronics, Materials Engineering, Mechanical Design, Control & Automation, Robotics)
Electrical & Electronics Engineering (Electronics, Embedded Systems, low-level Programming, Control Systems, Circuit Theory, Signal Processing)
Computer Science and Engineering (Software Engineering, Artificial Intelligence, HCI, high-level Programming)
Alternative Career Paths:
Liberal Arts with major in Mathematics, Physics, Psychology & Cognitive Science, or Sociology & Social Psychology
Biomedical Engineering or Bio-Engineering with a focus on Bio-Mechanics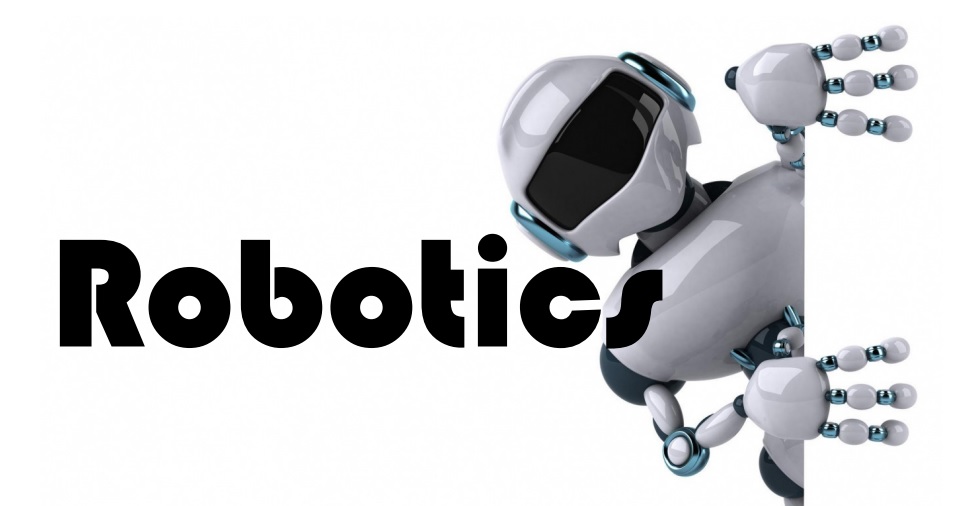 At the undergrad level, you should focus on building a strong foundation in Mathematics, Calculus, Physics, Computer Science and Programming, and the engineering fields in Electronics, Electrical, Mechanical, Mechanics, Bioengineering, etc.
Additionally, you should also take on independent robotics related courses like Industrial Engineering, Machine Learning, Artificial Intelligence, Mechatronics, Industrial Robotics, and so on.
Top Online Robotics Courses
Robotics Programming & Math for kids, beginners: Step by Step
Robotics: Estimation and Learning
Fundamentals in Robot C and VEX Robotics
Robotics: Aerial Robotics (Drones)
Analog Electronics – Robotics, learn by building
Digital Electronics: Robotics, learn by building module II
Neural Networks for Machine Learning
Building Arduino robots and devices
Black Algo Trading: Build Your Trading Robot
Learn MQL5: Build an 8-Currency Hedging Robot (MetaTrader 5)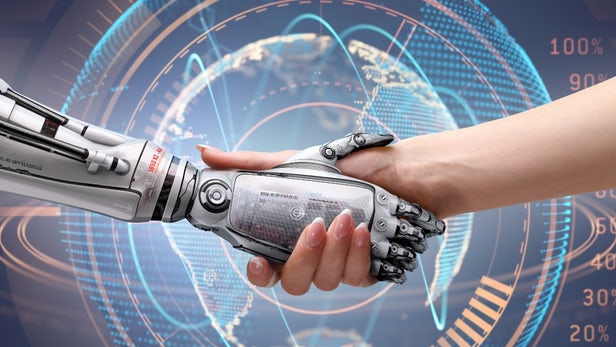 Graduate Studies (MS & Ph.D.) in Robotics
More often than, it would be mandatory to pursue Ph.D., or at least a Master's Degree to pursue a career in robotics. Some of the common courses, at the graduate school level, include aerospace robotics, computer software robotics, automotive robotics, robot dynamics, and more.
You could also do specialization in the robotic field of study like Automation, Micro-Robotics, Robot Motion Planning, Signal Processing, Robot Manipulators, Artificial Intelligence, CAD, CAM, bio-cybernetics and so on. Now, we will look at the top universities for robotics in India and abroad.
Top Universities for Robotics
Top Robotics Engineering Colleges in India
IIT Kanpur, Mumbai, Madras, Delhi, Kharagpur, Allahabad
Chandigarh College of Engineering and Technology, Chandigarh
Lord Jagannath College of Engineering and Technology, Kanyakumari
Gulzar Group of Institutes, Ludhiana, Affiliated to I.K. Gujral Punjab Technical University
Amity University, Delhi-NCR
SGT University, Gurgaon
Lovely Professional University, Jalandhar
Dr. M.G.R. Educational and Research Institute, Maduravoyal, Chennai
Neotia University, Kolkata
CT University, Ludhiana
Hindustan Institute of Technology and Science, Kelambakkam, Chennai
University College of Engineering, Osmania University, Hyderabad
University of Hyderabad, Hyderabad
Jadavpur University, Kolkata
Thapar Institute of Engineering and Technology, Patiala
Birla Institute of Technology and Science (BITS), Pilani
PSG College of Technology, Coimbatore
SRM Institute of Science and Technology, Kattankulathur, Tamil Nadu
University of Petroleum & Energy Studies (UPES), Mumbai/Dehradun
Indian Institute of Science (IISc), Bangalore
Appin Technology Lab, Mumbai/Bangalore/Pune
Hindustan Institute of Technology and Science
International Institute of Information Technology, Hyderabad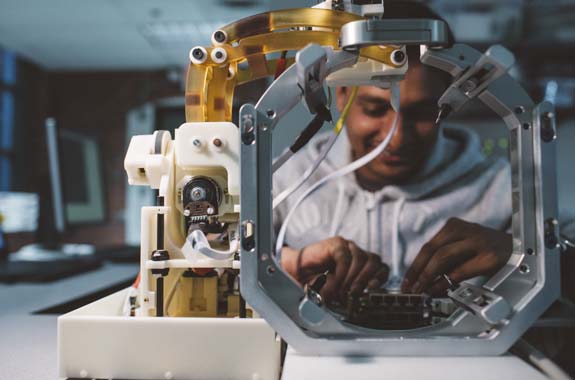 Top Universities for Robotics in USA
Top Universities for Robotics in Europe
Top Universities for Robotics in Canada
Top Universities for Robotics in the Asia Pacific
Singapore
Australia
New Zealand
Latest Trends in Robotics
CHEAPER PRICE OF ROBOTS
After a prolong research the technology of robots have improved considerably. Due to the sophisticated technology robots are now more capable with greater precision in any task and perform better. Nevertheless of all improvements, one can get robot at a low price. The small & medium sized companies now are capable to buy these robots. Cheap robots are getting manufacture at a higher volume and this trend is likely to continue.
EASY TO OPERATE
It is well known that robots are difficult to operate. But nowadays highly sophisticated robots having a user-friendly interface is available. These robots have a touch screen and also can be operated by using an audible command. These robots will soon be equipped with artificial intelligence making them simpler and easier to handle.
PHYSICAL DIMENSIONS
We are habituated with watching huge, bulky, life-threatening & monster like robots in science fiction movies. Robots that look like humans are also prevalent. In reality, most robots don't look like humans. Robots that are used in warehouses look like stepstools that operate automatically. The Dominos Pizza Company uses a movable robot. It looks like a picnic cooler. Actuated joints can be added to the robotic arms. Different tools can be fitted to the robotic arms for performing a particular type of activity.
POSSIBILITY OF PRODUCING COLLABORATIVE ROBOTS
The Robots which can perform a task without any external command given by humans are called collaborative robots. Although it is difficult researchers are trying to manufacture this kind of robot. Complex programming will be an essential part of these kinds of robots. They will possess artificial intelligence for doing a job on its own. Over the next 10 to 15 years researchers will strive to produce true collaborative robots.
INCREASING USE OF DRONES
The US has developed the drone which is a flying robot through its prolong R & D programme. In the coming years, the civilian population will be interested in buying & using unmanned aerial vehicle (drone) both for commercial & domestic purposes. The Drones use costly sensors and high-resolution cameras to collect data and capture images in the inaccessible areas. The collected data will be analyzed by the experts for the action plan. Drones are now vastly used for surveillance purpose. Different oil & gas companies, NGO's, governments of different countries are now using drones for monitoring purposes. Flying drones have now emerged as the latest hobby for many civilians.
PROVIDING SERVICE THROUGH ROBOTS
Many companies do not sell robots but provide service to the agriculture industry & security company through the robots. The farmers do not need to operate them. The responsibility of operating the robot lies in the company. Thinning, weeding, spraying, aerial imaging, data collection are some of the services offered by the companies.
SEMI-AUTONOMOUS ROBOT
Some tasks are better performed by humans and not by robots. Some level of direct control over the robot is essential for executing a job perfectly. This concept of shared control has been in the minds of researchers for many years. The researchers will work to design & produce this kind of robot. As a result of this, the user will be able to operate the robot directly.
INVESTMENTS MADE BY DIFFERENT COMPANIES
In the recent past, corporate giants like Google, Amazon, Qualcomm has made massive investments in the field of robotics buying different small & medium sized robotics companies. The car maker company Toyota has also made considerable investments in the research of Artificial Intelligence & Robotics. Individual businessmen who are financially sound are also getting interested in funding robotics startup companies. Owing to these big investments, new applications of robotics may emerge.
ENTRY OF CHINA & SOUTH KOREA IN THE FIELD OF ROBOTICS
Japan, US & few European countries were researching in the field of robotics for many years. But now the superpower China has also made huge investments in this promising field. China, in particular, is interested in developing the cheaper industrial robot. China is regarded as the largest commercial drone maker. South Korea also has emerged as the new international player in the arena of robotics.
ROBOTS FOR MISCELLANEOUS PURPOSE
Conventional robots are used for a boring purpose that is generally dirty & dangerous. The works in the car industry require speed and accuracy. For this robots are used there for the jobs like welding, painting, assembly etc. Advanced robots are used in space, defense & underwater applications.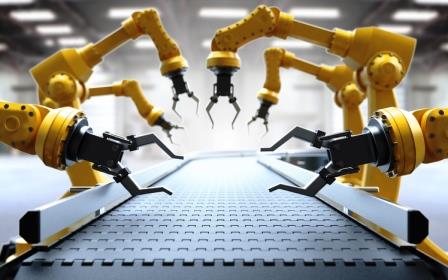 Europe is conducting robot research in the field of urban transportation, care of senior citizens & home service. Nowadays more advanced robots can perform complicated surgery in remote locations (villages, battlefields etc.) without the guidance or physical presence of doctors. Some robots act as personal assistants for the blind and elderly. Some robots are used in the agriculture field to take care of the plants.
Due to extensive research in nanotechnology, robots have now become miniature in form. These are specifically called nanobots & can be used to provide treatment at the cellular level. Nanobots loaded with medicines when injected travel through the arteries and attack the cancer cells exclusively without harming the healthy cells. Defective genes can be repaired & clogged arteries can be cleared with the help of nanobots. Read how Nanobots are fighting against cancer.