Digital marketing is gaining tremendous popularity as a career path, but it's still a fairly new one. Although digital marketing is becoming mainstream as more organizations and brands are hiring digital marketing professionals; the career in digital marketing is yet to gain the status of a mainstream one. These days, anyone can offer digital marketing services as there are no formal certifications or training programs that are adopted by the corporate world. However, there are a lot of good websites online that are useful when dealing with marketing for example, if you're interested you could check out something like Google Ads scripts by PPCnerd or other digital marketing sites. As technology doesn't seem to be going anywhere anytime soon, there are also companies like TrustRadius that allow users to leave reviews on a number of software programs that they may be able to effectively incorporate within their company.
Lastly, in a world of 'me-too' digital marketers, it's not too straightforward to stand out in the crowd, as there are a lot of companies who do try to give luxury marketing to their customers with many succeeding in doing so. In this post, we look into the career story of Saurabh Chhabra, who overcame rejections and fear to make a career in digital marketing.
I have shared my story about how I got into blogging and career & study abroad counseling as a solopreneur. But, how I got into online (or digital) marketing & branding? Well, meet my Digital Marketing Guru – Saurabh Chhabra. I worked with Saurabh at MeetUniversity (Noida). Additionally, we have also been flatmates for around one and a half year. It was Saurabh who taught me the basics of WordPress, Social Media Marketing, SEO and related stuff. He is someone who inspired me to get into digital marketing.
Saurabh has been an extremely successful digital marketer. In this post, we will try to decipher bits and pieces about the how to make a career in digital marketing.
How to Make a Career in Digital Marketing
Tête-à-Tête with Saurabh Chhabra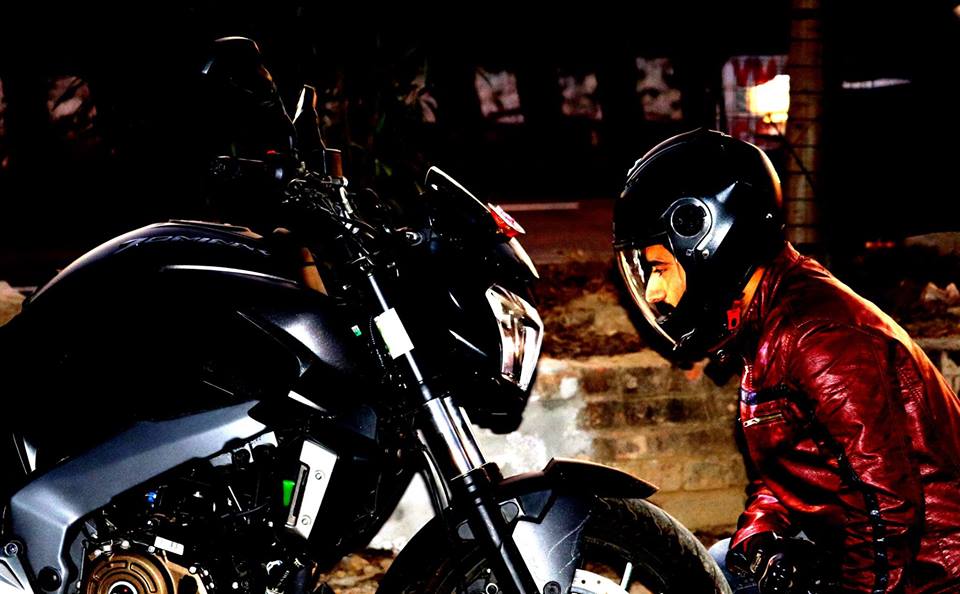 Tell us about yourself!
Saurabh: I am originally from Uttarakhand. I did my schooling from GIC Bagwala, Rudrapur (Govt. School), and B.Tech, in Computer Science Engineering from Shivalik College of Engineering, Dehradun. At present, I am working on my life goals; and also an online entrepreneur.
How did you get into digital marketing?
Saurabh: I started it with blogging and added Social Media, Google Ads, Facebook Ads, etc into it and learned all modules of Digital Marketing. I would really like to thank Ashwani Panwar. He acted as my mentor and encouraged me to start writing content for him at an early stage (during my college days).
What makes you feel so passionate about digital marketing?
Saurabh: The digital marketing field is very dynamic. It's something new every day. I got connected with people from different backgrounds with a different mindset. got oriented people. I think this particular field allowed me to be myself.
How did you get your first job?
Saurabh: It was very hard to get my first job. At college, I was not good at speaking English. Sometimes because of stammering and sometimes because of not having the confidence in speaking English.
I couldn't speak in any "Group Discussion" round. I got rejected from all the on-campus placement drives.programming part. At that time I was expert in blogging only. But no one was in need of a blogger or SEO Expert.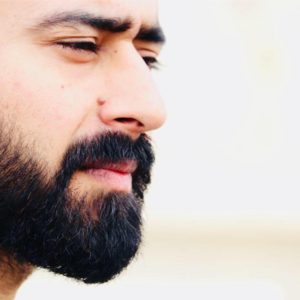 However, when my other batchmates were running in the race of getting a job, I was already earning INR 15k-1 lakh per month from blogging. I was also in that race. But, nobody hired me. I had lost hope, to be honest.
I wanted to upgrade my career from blogging part. It was January 2014, Bluegape visited our college. Again the process was started with "Group Discussion" round. I said to myself, "Saurabh, aj bhi nhi hoga tera kuch 🙂".
We were in the conference room for the GD round. Mr. Sahil Baghla (from BlueGape) decided to give chance to everyone to speak. He asked candidates speak one by one. After someone fingers were pointing at me and saying, "Saurabh it's your turn, speak". I started; but after 2 lines, I couldn't speak.
Sahil was not ready to pass it to another candidate. I wanted to speak but I couldn't. Sahil said, Saurabh relax and speak in which language you're comfortable. I mixed English and Hindi and I was easily delivering my words. Then Sahil started asking me questions, what I do and all. Then he got to know my blogging journey in GD. Maybe he was impressed. I got shortlisted for next round and 4 more candidates. That moment was a lot for me.
Finally, I was the only person who got selected by Bluegape. That really took away the fear away from me.
Digital marketing is a very broad field. What are your areas of expertise?
Saurabh: My strength areas are SEO, Blogging, Keywords Research, Content Strategy, Understanding User Behaviour on the Internet. Analytics, and Social Media Marketing.
In terms of domains/verticals, I love working in the E-commerce, Education/ Edtech, Travel, Lifestyle, Internet & Technology fields.
Tell us a little bit about your site EduMovLive!
Saurabh: This is one of my favorite blogs. It was launched in 2014, solely out of passion. At present, it is growing day by day. The site was also hacked twice. After putting so many efforts I was able to recover it. Since Jan 2017 it is open for guest posting as well and there are many things to be added to this domain.
Currently, I publish blog posts related to travel, education, entertainment, technology, lifestyle, Digital Marketing on EduMovLive.
How did you manage to get your freelancing opportunities?
Saurabh: It's not very easy to manage freelance work after investing 9 hours in the office (full-time job). But, I pushed hard and provided results to freelance projects. At the same time, I didn't let my full-time job get affected due to my freelance work.
Focus is must if you wanna do something big for any project. It depends on the time management and how the person manage multiple projects without causing any harm to any projects.
According to you, what are required skills to be a good digital marketer?
Saurabh: I don't think any specific technical skills, business acumen, domain expertise, etc. is required to get into digital marketing. However, they could be useful.
I completed my schooling from a school which was affiliated with the state board. In the computer lab, we get to know how to start the computer and how to use Microsoft Paint. That's it. Anyone who is trying to make a career in digital marketing, interest and a burning desire for continuous learning is essential.
It's all about the interest. If you have interest and you are connected with right people, surely you'll be a better digital marketer from the last day you were.

It's very important to keep growing.
To keep me updated and competitive, I keep researching and learning.
In India, a lot of business owners don't always see value in digital marketing. What would be your message to them?
Sometimes it's not businessman's fault if they don't see the value of investing in digital marketing. This may be because they had a bad experience in digital marketing because of working with the wrong person or they didn't get business after putting a lot of efforts.
There are already a lot of digital marketers coming and lots of spammers as well who say I'll do SEO, SMO, Adwords, etc at cheap rates. Beware of them. A good SEO requires a lot of efforts and planning. It's not one day and night game.
What would be your message to a business owner or entrepreneur who wants to hire you as a Digital Marketer?
In case, anybody wants to hire me, they should hire me because of my skills, my desire to ready for challenging roles, team management skills, my not giving up work strategy before testing all possible ways.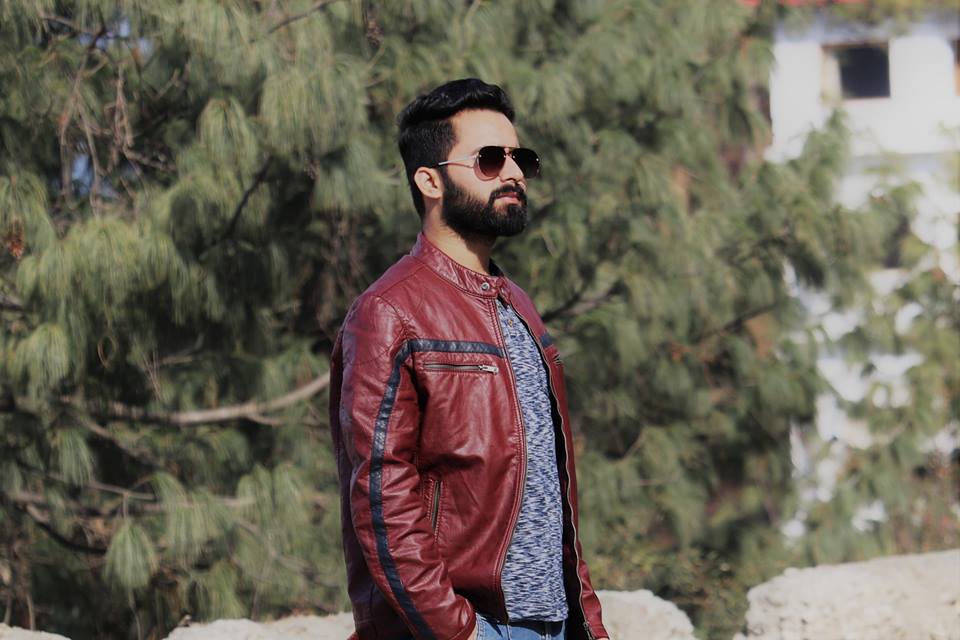 If any student/professional needs help with career guidance or any kind of help, how can you help them?
Saurabh: If I'm free, I happy to help anyone. I never charge for training. It's always free but the candidate will have to wait for my free time. But yes, if I have to manage lots of hours to provide training, I'll charge some bucks. People who are showing interest in Digital marketing or considering making a career in digital marketing just because of the trend or curiosity, I would like to give an advice, "Welcome to Digital Marketing team, make it your passion. You'll grow".
Students & Early-Stage Professionals quite often ignore Self-Branding, Up-Skilling, Mentoring or Career Guidance Counselling? What are your thoughts on this?
Saurabh: It's very important to keep learning and upgrading these days. After all, we are now living in a skill-based economy.
A desire to learn has no limits and it's necessary as well to learn and grow.
Most of the working employees are satisfied with their regular life. Thinking about something out of the box is risky. A mentor or career coach can be really helpful in such situations.
What would be your feedback on me as a career adviser or counselor 🙂
Saurabh: I have worked with few mentors and counselors. But, I would like to particularly mention about Tanmoy Ray here. I came to know about many things from Tanmoy. He is a great guide for the people (students & professionals) who wanna do something out of the box.
I don't think I am promoting him. Readers can see what others have to say about Tanmoy.
I honestly believe that whether you are a digital marketer, career counselor, admission consultant, or anyone in a particular field, people should come to know about you from others. Now, you need to figure out the way to achieve that.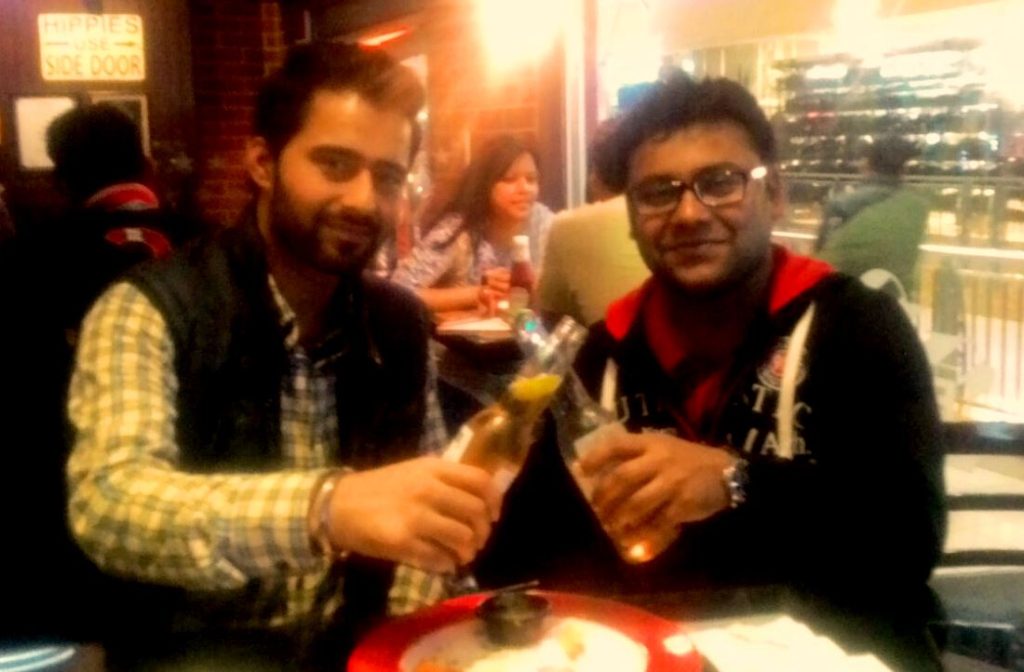 Readers can connect with Saurabh on LinkedIn, Twitter, and Facebook. If you have got any queries regarding jobs and career in digital marketing, please post your query in the comments.