Analytics, Machine Learning, and artificial intelligence (AI) are used to interpret the past, optimize the present and predict the future. The energy sector heavily depends on optimization and predictions for energy production, energy grid balancing, and consumption habits. Additionally, the energy industry produces massive amounts of data. To turn this data into insights to improve productivity and cut costs, major energy players are turning to AI. Here we will look at the scopes of advanced analytics, machine learning and AI in the renewable energy sector.
Big Data Analytics, Machine Learning and AI in the Renewable Energy Sector
Co-authored by Parinita Gupta
According to Bill Gates:
"If I were starting out today… I would consider three fields. One is artificial intelligence. We have only begun to tap into all the ways it will make people's lives more productive and creative. The second is energy because making it clean, affordable, and reliable will be essential for fighting poverty and climate change."
The third field, according to Gates is biosciences.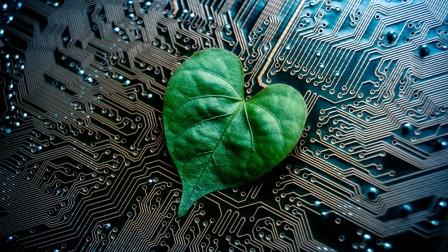 With the massive speed of growth of the world, the overall data size is increasing as well – Big Data. Along with big data, the other technological growth that has become the talk of the town is AI.
Since 2015, AI has taken the business world by storm. Machine learning is an integral part of AI. Together these technologies, are revolutionizing the industry. They allow the organizations to improve their overall customer experience by means of automating work processes. Machine Learning & AI also boost their employee performance, and most importantly, develop intelligent machines to provide them assistance in their day-to-day functioning.
Artificial Intelligence is utilizing data and specialized hardware and machine learning algorithm to augment humans and allow people to do things that they never imagined that they could do before.
According to Harvard Business Review (HBR), about 51% of AI leaders have predicted that, AI will create a massive internal impact on the back office functions of multiple organizations by the year 2020, thereby enabling the employees to take care of more important tasks while AI will take the charge of repetitive and automatable tasks.
Renewable Energy
Energy plays a key role in the economy and environment. Renewable energy is clean, affordable, and reliable, and has got the potential to counter poverty and climate change.Renewable energy, also termed as alternative energy, simply means the energy that is produced from sources other than the primary energy supply, the fossil fuels (coal, natural gas, oil). If you'd like to understand renewable energy more as well as learn how you can help the environment a great source of information can be found on a renewable energy blog, there are some really good ones on the internet for you to read.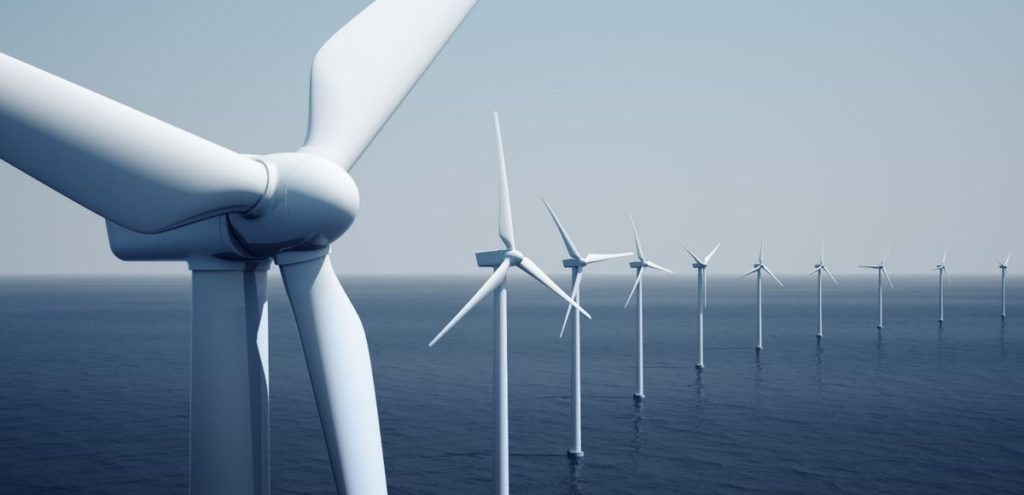 The energy industry is considered as highly capital intensive along with the huge impact on employment. More importantly, hundred years from now, there might not be any fossil fuels left. Hence, the renewable energy field promises a lot in terms of sustainability and jobs prospects as well as business energy.
Our planet is blessed with multiple natural sources of energy such as sunlight, air, wind, and other resources, however, its usage must happen in an appropriate way for both human welfare and the environment.
Thus there have been critical research and development going on over the exploitation of these renewable sources of energy which comprises of:
Technological Development – To attain increased production from the available natural resources
Environmental awareness, and
Better management and distribution system
Why the Renewable Energy Sector Needs Big Data Analytics, Machine Learning, and AI
With the automation of IT and business processes and advanced analytics, AI and Big data are seen as a revolution in achieving the future goals of RE, just like any other domain. A recent study by Infosys says that 48% of the RE and utility industries consider AI to be the central driving force behind their organization's success, whereas the other 46% are already on the path to integrating AI."
Below are some of the benefits these organizations are witnessing with AI and Big Data utilization:
Dependability – Smart grids, improving operations management and ensuring efficient usage and storage of renewable resources
Demand Management and Safety – Combat through predictive algorithms. Assists with outage prediction and response. Also predicts the production and consumption of small-scale producers and consumers respectively.
Optimization – Improved asset management and its maintenance, efficient operations management, workflow and portfolio management.
Delighted Customer Experience – Meet customer demands and provide delighted experience through IVR and personalization.
Forecasting and equipment efficiency – Forecasting of renewable energy resources by accumulating data from wind and solar plants and merging them with atmospheric data.
AI, Machine Learning and Big Data thus scope an enhanced economic efficiency of energy, which is a crucial step towards sustainability.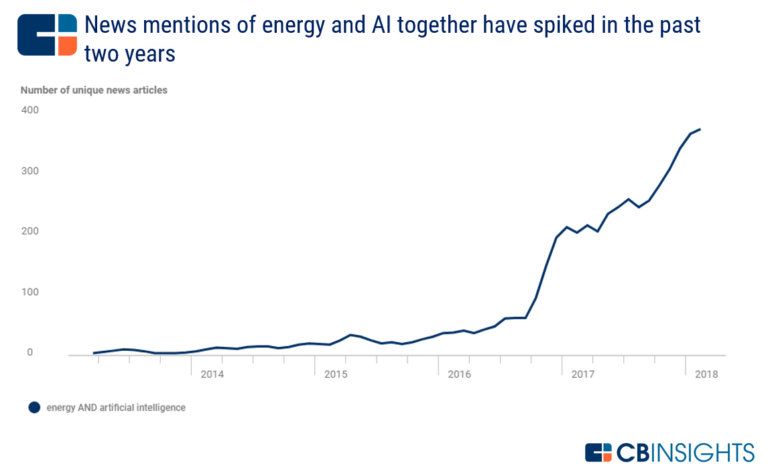 Additional Benefits of Big Data Analytics, Machine Learning and AI in the Renewable Energy Sector
Predicting Weather Conditions through Historical Data
Through advancements in big data, AI, and machine learning, the historical data collected by power plants, can now be combined with weather and satellite data. Consequently, solar and wind forecasting technology can predict weather conditions well in advance.
This is will allow renewable plants to increase their production significantly. Additionally, it will also increase energy production optimization, and thereby increasing plant efficiencies. One such example is IBM's Hybrid Renewable Energy Forecasting (HyREF), which can increase the renewable power generation integrated into the grid by 10%, thus providing power to 14,000 additional homes.
Improved Operation Management and Maintenance Processes
With the increase of large-scale wind and solar power plants, maintenance of power plants is becoming a challenge as they contain different types of technological equipment. AI and Big Data analytics can be helpful to such companies in terms of operations and management. E.g.: Extra Space Storage (ESS), one of the largest self-storage management companies in the U.S., uses big data to run day-to-day- operations of various solar plants.
Reduction in Renewable Energy Production Costs
With the help of big data and AI technology, RE companies can now produce more energy without any additional infrastructure costs.
According to a report from Bloomberg New Energy Finance, in 2016 across Europe, offshore wind farm construction cost has reduced by 22%. The cost reduced by almost 46% from 2012 to 2016, in 4 yrs. with AI and Big Data evolution.
Increasing Financial investors interest in Renewable Energy Sector
There is still a lot more growth potential that is seen with the renewable energy sector. However, some of the risk factors which inhibit the financial organizations or banks to invest in this sector. The risks include a lack of reliable data supporting the long-term feasibility of a project and energy output unpredictability. However, with new technologies, accurate forecasting of energy generation, weather, and other parameters are possible. This is possible owing to the help of past performance as well.
For example, KWH developed a new Power Lock financial product, which offers an insurance-backed production guarantee to solar projects. It is believed to increase equity returns of solar projects by up to 50%.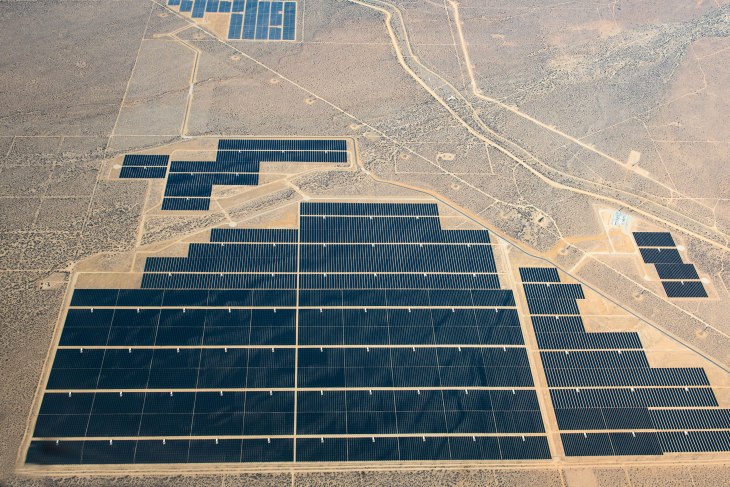 SenseHawk, a U.S-India startup that specializes in using data captured by drones to develop insight for projects within the solar industry, recently raised $2 million from SAIF Partners to push its business and expand into new regions. A number of undisclosed angel investors also took part in the round.
Industry-Academia Partnerships
Microsoft believes that AI and ML could become game changers for environmental issues. In one of its research grants dedicated to the cause, the tech giant is funding a Columbia University study on the effects of the Hurricane Maria.
The research team uses artificial intelligence to analyze high-resolution photographs and match them against data about several plant species, in an attempt to determine how tropical storms may affect the distribution of tree species in a given ecosystem. By protecting such species, the team could take a big step towards environmental conservation.
AI and machine learning can also be used to manage the generation of renewable energy. Wind energy companies are increasingly using AI to optimize turbine propellers to generate more electricity per rotation. By making use of operational and real-time weather data, AI allows each propeller to determine the wind speed and direction and adjust accordingly, thus enabling maximum energy generation.
AI and ML can also be used to maintain energy conversation in power grids. Stanford University's National Accelerator Laboratory uses both to predict possible vulnerabilities in the power grid and to strengthen them in advance, thus enabling operators to restore power more quickly in case of failures. The entire system first studies the different parts of the grid, and analyses data from satellite images, power sources and battery storage to predict the likelihood of failures.
Future Scopes
With the current growth of AI in the energy sector, it's certain that AI utility will increase by miles. With the increase in customer base, the overall RE structure is required to be modernized further. Costs for infrastructure and distribution lines are still too high. Besides, stringent governmental regulations allowing monopolies to get developed in the market is also a problem.
To tackle these challenges, the U.S. DOE is supporting "Smart Grid massively", and even made it a national policy goal. Along with the US, many other countries are planning to invest in and develop 'smart grids' with AI functioning as the brain.
With the help of AI and Big Data, these smart grids will help energy industries to allocate their energy resources in the best possible way by means of gathering and synthesizing huge data. Machine learning will then spot patterns and abnormalities in the data set. Thus, they will revolutionize the demand and supply of the energy sector.
AI will be a key component of this advanced grid system 'smart grid'. Due to the number of points of control in the grids which will keep increasing rapidly from millions to billions, and AI will be the only efficient way out.
Related Articles:
IoT-Based Smart Home Automation Using Renewable Energy Sources
Careers and Jobs in Renewable Energy & Sustainability
Top 5 Countries and Best Universities for Higher Studies & Research in Renewable Energy & Sustainability
Introduction to Biofuels, Biomass, and Algae-Technology
Electric Vehicles vs Biofuels: Research & Market Trends
Featured Image Source: GTM