Do you want to know how I got into blogging? Well, it's all started because of food – paapi pet ka sawal hai. But, it's not like that I became a blogger with the aim of earning money.
I have been a good cook; at least my friends say so. But, more than satiating the taste buds of my friends, I started cooking because of my craving for spicy food. During my stay abroad, I used to cook quite often. However, I'm far away from being a chef.
One day, we are supposed to prepare a recipe-book as a gift for one of our house-mates. Everyone contributed happily. As always, I decided to write my recipe in a different way; just like my cooking. To my surprise, I saw that people loved my writing too.
This is how it all started – my blogging career. So, today, I would like to share my first ever blog post – Scientific & Funny Chicken Tikka Kebab Recipe for Beginners.
Scientific and Funny Chicken Tikka Kebab Recipe for Beginners
You want to host your friends at your place, woo your crush or better half by making something special, or try something damn tasty (and spicy) while being alone at home? This recipe will be of great help. Moreover, it might bring some laughs too 🙂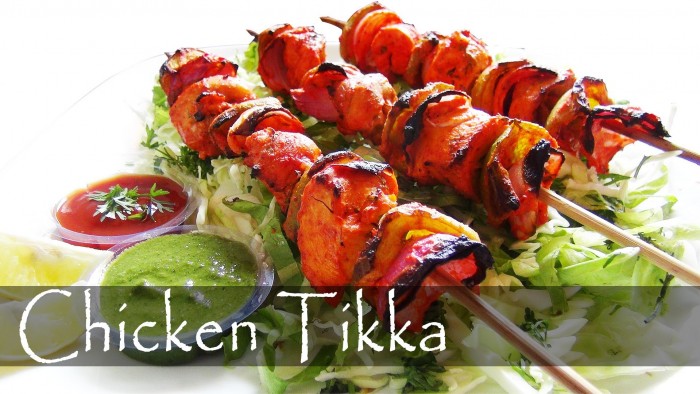 Scientific Protocol for Preparing Chicken Tikka Kebab by Ex-Pharmacologist, NOT a Master-Chef
Warming Up:
Get up in the morning with a positive frame of mind. You need to feel good on this particular day. It's going to be a long and exhausting day.
Go to a Supermarket that is located far from your house, so that you can have a long walk or cycle ride. It will help you to get warmed up – testosterone levels will go up and you will be in good mood, which is very critical to prepare the item.
Get chicken breast or fillet. Try to go with your guy-friends (or on your own) for shopping – you can have the freedom to check out beautiful girls at the supermarket, which will further lighten up your mood.
Avoid use of Weed (Cannabis) or PDE5 inhibitor on the day. They might make you hyper-excited and you need to stay cool and calm on this day.
Essential Stuff:
Plain Greek Yogurt (NO, I am not being Racist)
Chicken Masala, Tandoori Masala/Mix or Chicken Tikka (BBQ) Mix/Masala from Shan, Everest, MDH or Laziza (they don't pay me to promote their stuff though)
Sodium chloride (NaCl) – you can find that in the supermarket with the name as Salt or Zout (in Dutch)
Ginger and Garlic Pastes. You can get them at supermarket or grocery stores.
Chilli Powder(preferably Extra Hot)
Mango Pickle (preferably made by your Maa or Nani)
Garam Masala (literally means Hot Spices)
Coriander Powder
Black Pepper
2 large red onions and 3 capsicums (peppers – red, green and yellow: color selection is very important) and lemons (don't go for lime juice unless you are too lazy)
A bottle of Red Wine (preferably 3 years old with 13.5% alcohol content e.g. Shiraz or Merlot)
Music Player or Radio (in your kitchen); avoid using ear/headphones (for health & safety reasons)
Chicken Tikka Kebab Recipe for Beginners Step-By-Step:
Play music (Bollywood songs for best results – it will help you to get into the mood), take a deep breath. I know you must be exhausted after shopping all those stuff), drink plenty of water to keep yourself hydrated (it's still going to be a long day).
Cut the chicken breast into small pieces (try to make them look cubes) and wash them thoroughly in running water
Put the yogurt in a big bowl (For 1 kg chicken you will need 500 g of yogurt)
Add 4 tablespoons of ginger paste and 6 tablespoons of garlic paste to the yogurt and mix
Add NaCl (2 spoons), chilli powder (4 spoons), black pepper (1/2 spoon), coriander powder (4 spoons), garam masala (4 spoons), pickle (2 spoons), mango pickle (2 spoons; do add two spoons of the pickle oil) and 20 ml of cooking oil (sunflower or vegetable) and mix again
Add chicken masala (60 g or 100gm if you want it very spicy) and BBQ/Tikka/Tandoori Masala (40 gm) and mix thoroughly and let it settle for 10-20 minutes (the ratio needs to be 3:2)
Now, pour some red wine into a glass and drink, and relax. You need to take breaks (just like the coffee breaks in the lab). Wine will help you to get into a creative mood. If you are a smoker (I hope not), smoke one now – nicotine will be released into your blood and it will inhibit the reuptake of dopamine in the brain. As a result, the dopamine levels will go up and your mood will be elevated further.
Now drink some water and add the chicken pieces to the yogurt mix, and mix thoroughly
Keep the chicken with yogurt mix for 4-5 hours for optimal effect (you can get away with 1 hour also if you're running late – it's not the lab experiment, so you can get away with shorter incubation)
Preheat your oven to 200°C
Put aluminum foil on the tray
Take 2 tablespoons of butter, melt it in the microwave and spread on the aluminum foil thoroughly
Put the marinated chicken pieces on the foil. Try to keep them with some spaces among them.This is one of the steps during which you might want to kill yourself (just like listening to a boring talk towards the end of the day). But, don't lose focus, take some deep breaths, try push-ups and dips, and you can do it. You can also try the fat burning exercise of Jordan Yeoh. A lot of videos is there and my favorite is the Weekend Workout – 3 minutes Bodyweight Routine; after all, you will gain some body weight after consuming this dish.
Put the tray in the oven for 25 minutes (180°C)
In the meantime, drink water and take another glass of red wine.
Now cut the onions in 2 mm (very important) fine circular pieces (don't cut your fingers); and the peppers in square pieces
After 20 minutes, take the tray out of the oven. Invert the chicken pieces (don't miss out any single piece, another step that will demand extreme concentration and self-motivation)
Now add a little bit of leftover of the yogurt mix (hopefully you will have some) on the top of the chicken pieces
Add melted butter on top of the pieces now
Add onions, coriander leaves and peppers on the top of the chicken pieces; maintain a uniform distribution
Put the tray back in the oven and grill it for another 30 minutes (150°C), and go for another round of wine. Hmmm…… well grab a Latte this time. Too much alcohol is not good for you.
Switch off the grill after 30 minutes
Let the tray stay in the oven for 5-10 minutes and drink some water
Take the tray out of the oven
Sprinkle lemon all over (in optimum quantity) and serve hot. If everything goes well, it should look something like this below. Taste ki guarantee Nahi Hai Boss!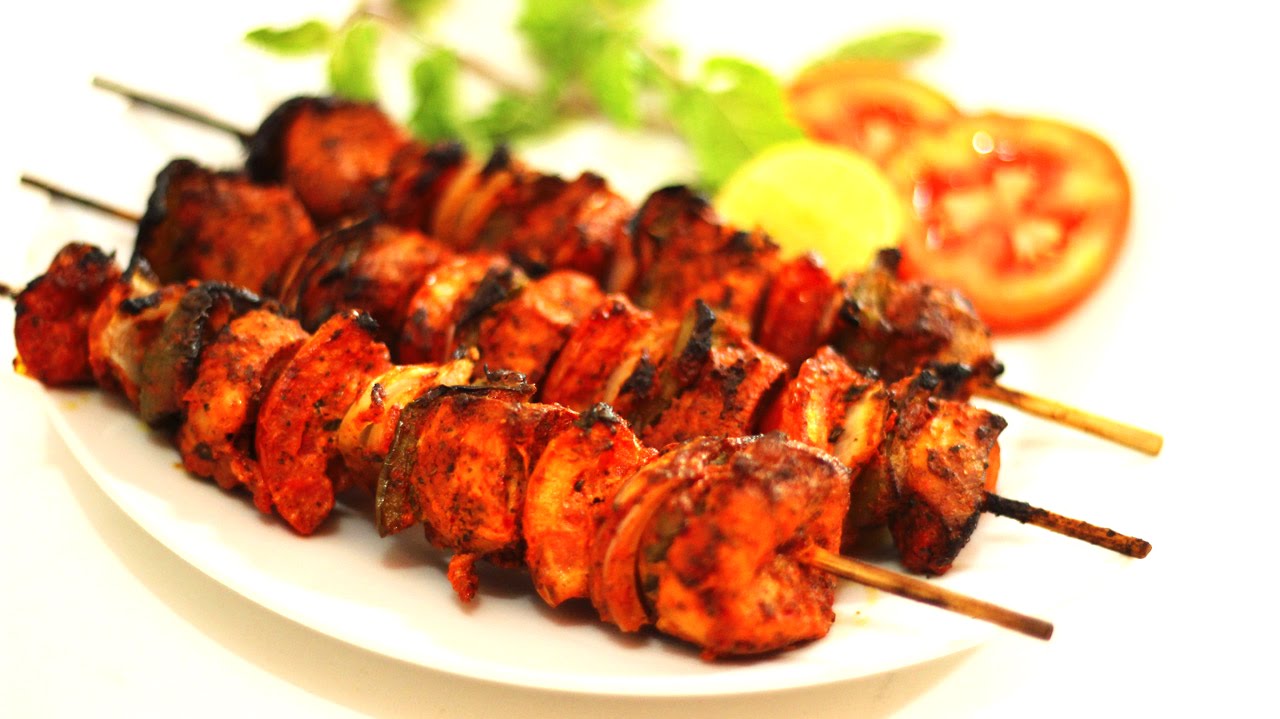 P.S. This is the protocol that I normally follow during the House Parties. Deviation from the protocol might result in devastating outcomes (ranging from abuse and/or physical violence from the guests). If your guests like the food, do acknowledge me. If they don't, take the blame on yourself!!! To be honest, my friends do enjoy this recipe very much as you can see the pic below!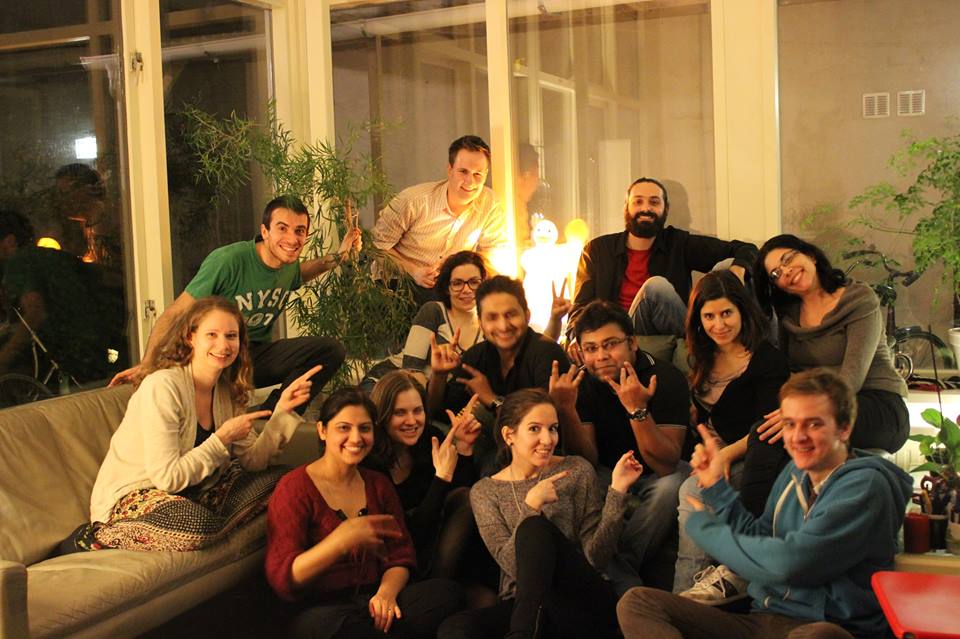 Don't laugh alone, share it with your buddies too!
As you can see, I am an experimental-chef. In case, you want to be a professional chef, my blog on how to become a chef.
This post was originally published on ScrewedUpMinds, and later re-published on EduMovLive.