As my intro says, I love traveling and blogging. I have been thinking for a long time to write a blog post on travel. Unfortunately, it just never happened. But, it's better late than never. One of my close friends agreed to help me with this post as a guest blogger. I am Bengali. So, I thought it would be great to start with Bengal. So, here you go – Top 10 Places to Visit in West Bengal.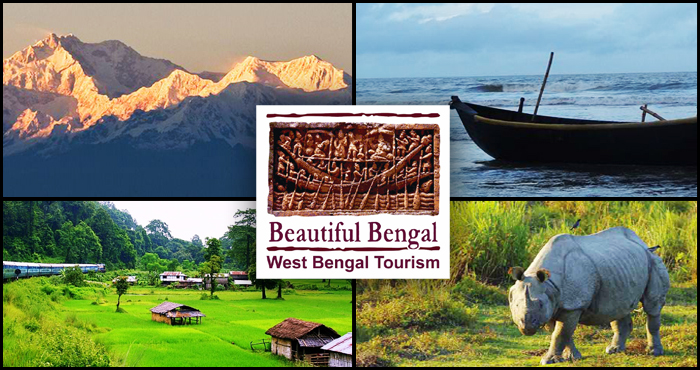 When we think of Bengal, we automatically get the aroma of mustard-cooked fish, the sweetness of Sandesh & Rasogolla, spicy feeling of the street food. We also experience Baul music playing in the background with the complimentary chuckles and hushed tone conversation of ladies in white and red sarees (but not too many these days except Durg Pujo). Historical sites, beach, forest, mountains & hill station, vibrant city – you can get everything in West Bengal.
West Bengal might not be one of the most fast-paced states in India. But, it is definitely one of the most cosmopolitan, open-minded, and hospitable states in India. If you like taking a deep look into the rich culture and history of a place, then West Bengal will definitely give you a unteempth number of reasons to be there and explore its nooks and crannies. So, let's look at the 10 Best Places to Visit in West Bengal.
Top 10 Places to Visit in West Bengal
Co-Authored by Sujoy Sengupta
West Bengal is a state which is situated in the Eastern part of India. There are several places to visit in this state which are quite attractable for the tourist. Among many places, I am writing about the Top 10 Places to Visit in West Bengal.
KOLKATA
If you are thinking of planning a trip to West Bengal, Kolkata formerly called Calcutta could just be the option for you. It was established in 1690. This city is noteworthy for the architecture from the colonial era such as Victoria Memorial, Howrah Bridge, and Indian Museum etc. Howrah Bridge is an engineering marvel that links the city with the Howrah Station.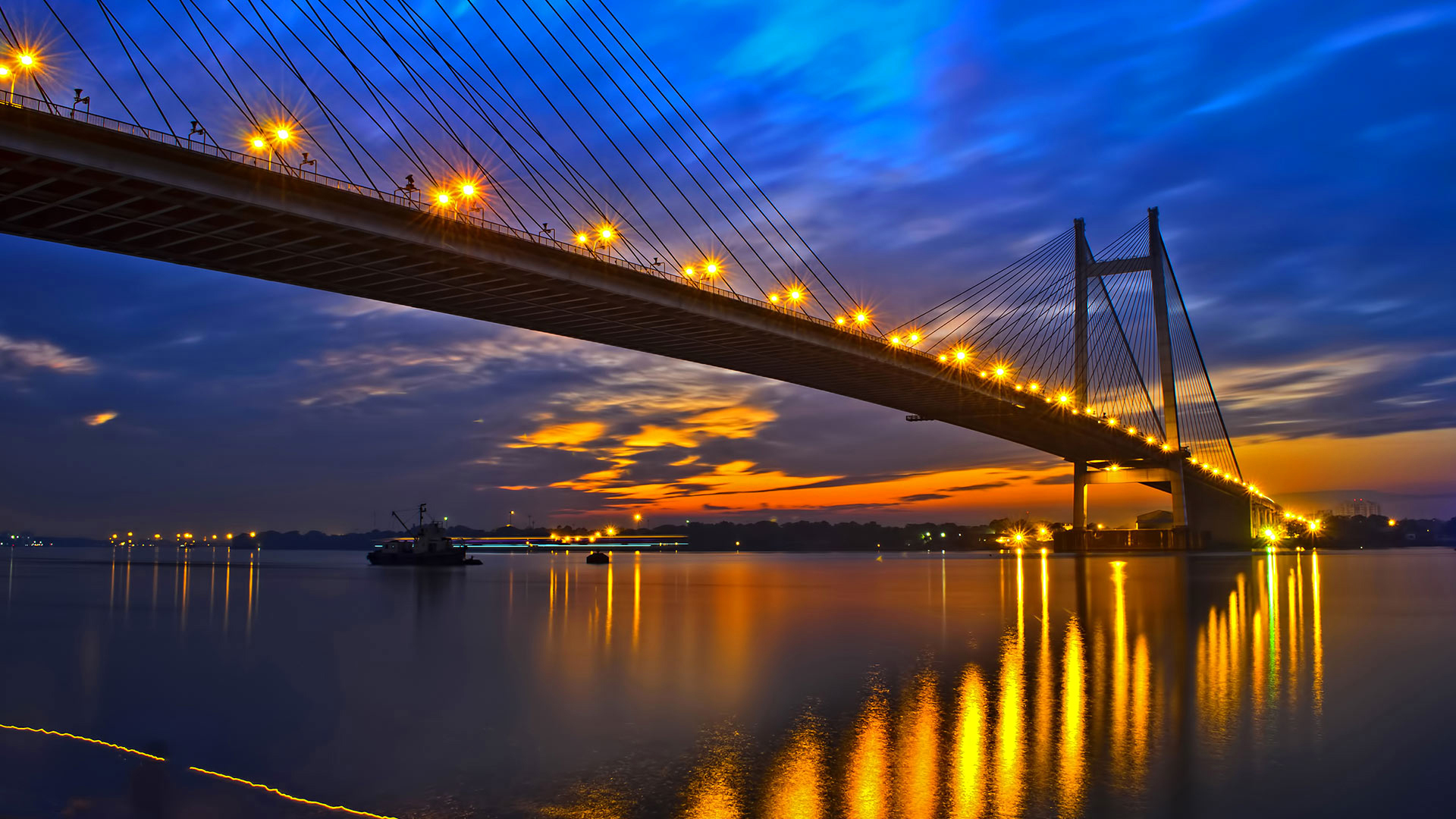 Kolkata is also the home of prominent intellectuals. Additionally, you should definitely experience the local cuisines, the street food, and the nightlife in Kolkata. Last but not the least, expect to be wooed by the nominal prices of things, the hand-pulled-rickshaws, meandering streets with old-fashioned houses and an innumerable variety of sweets.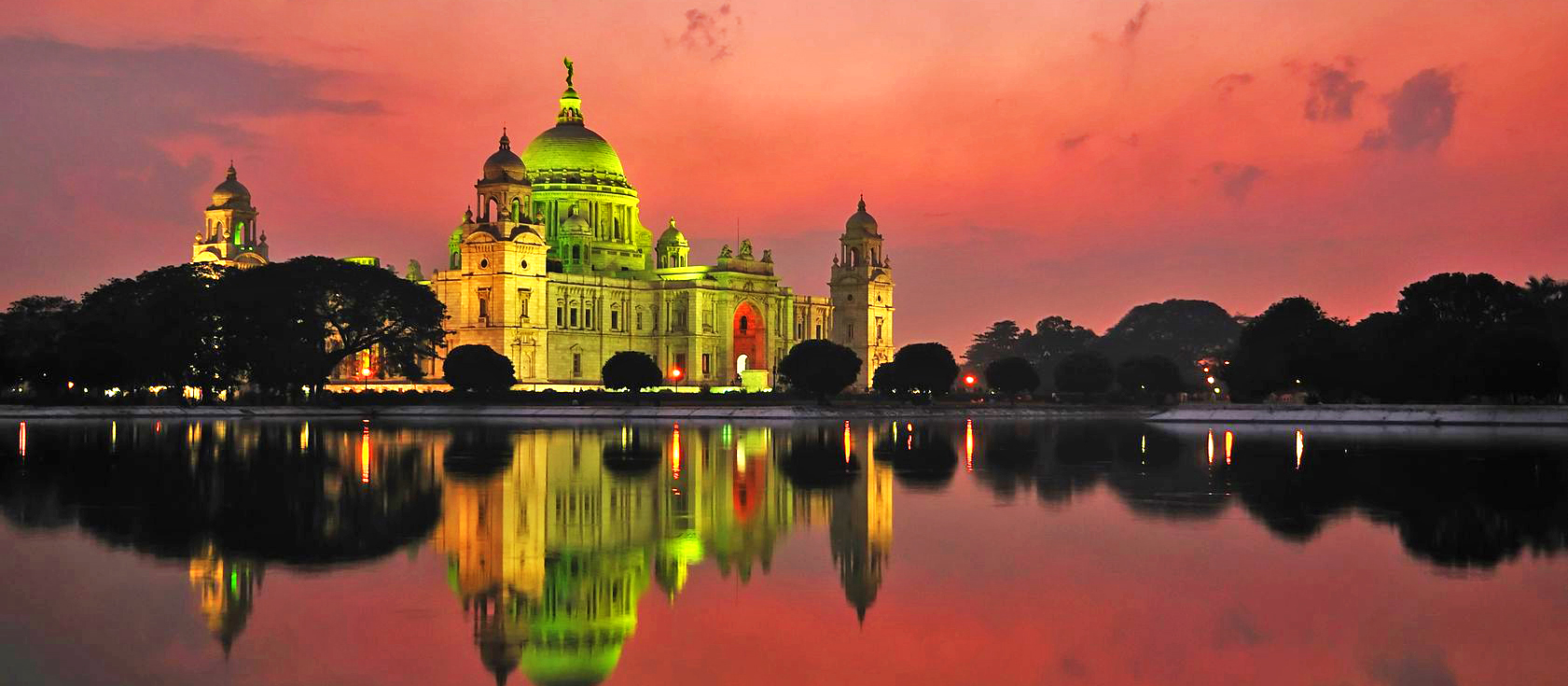 Top Attractions:
Victoria Memorial, Fort William, Marble Palace, Howrah Bridge, Tagore's House, Dakshineswar Kali Temple, Kalighat Temple, St. Paul's Cathedral, Birla Temple, Nakhoda Mosque, Indian Museum, Princep Ghat, Birla Planetarium, Park Street, St. John's Church, Eden Gardens, Mother House, Tagore's House, Netaji Bhawan, New Market, Maidan, Shahid Minar, Coffee House, College Street.
GETTING THERE
AIR: Kolkata is connected with all the major cities in India as well as abroad by air.
RAIL: Howrah and Sealdah are the two main railway stations situated in Kolkata. These two stations are connected by rail with all the districts in West Bengal and all the important cities in India.

DARJEELING
Darjeeling is a mesmerizing hill station located in the northern part of West Bengal. It contains lush green hills, beautiful serene monasteries, tea plantations and the amazing toy trains. It is blessed with tea estates, red rhododendrons, white magnolias, birds of different species, colonial-era buildings Trekking, river rafting, and bird watching are some of the activities that you can indulge in Darjeeling. Top attractions include Darjeeling Himalaya Railway, Neora Valley National Park, Tiger Hill, Mirik, Rock Garden etc.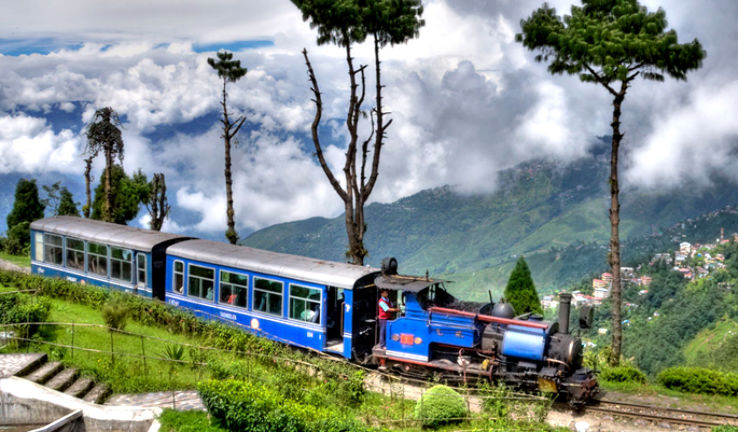 GETTING THERE–
AIR: Darjeeling is connected with all the major cities in India as well as abroad by air (Bagdogra Airport). Many of the prominent airlines of India and World operate their flights from Darjeeling.
RAIL: Darjeeling is connected by rail with all the districts in West Bengal and all the important cities in India.  
LANGUAGES USED– Bengali, Hindi Tibetan, English & Nepali.
SMALL THE HILL STATIONS – KALIMPONG & KURSEONG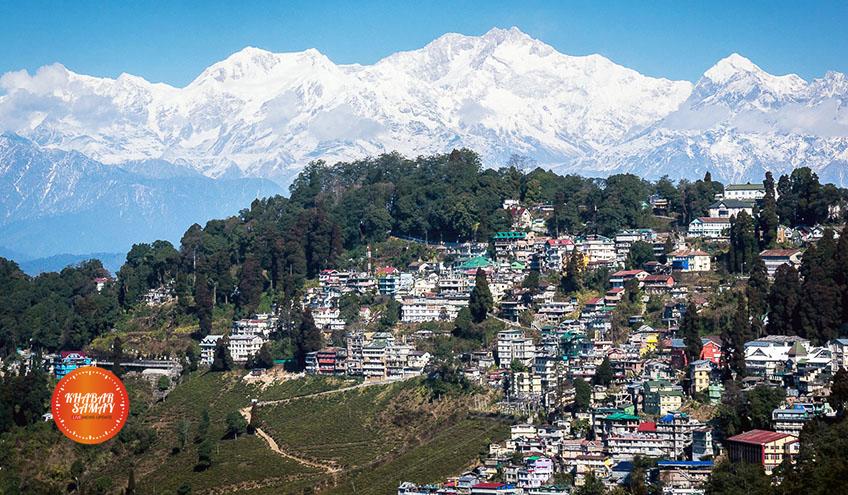 KALIMPONG
Kalimpong is a lovely hill station in lower Himalayas, situated at an elevation of 1250m. Overlooking the Teesta River, Kalimpong is an ideal destination for nature lovers. It offers incredible views of the Himalayas and the tranquil environment to attain peace of mind. One gets to witness the traditional handicraft and a wide array of orchids in a flower market here. Kalimpong is also a religious center of Buddhism and has monasteries that house some rare Tibetan Buddhist scriptures.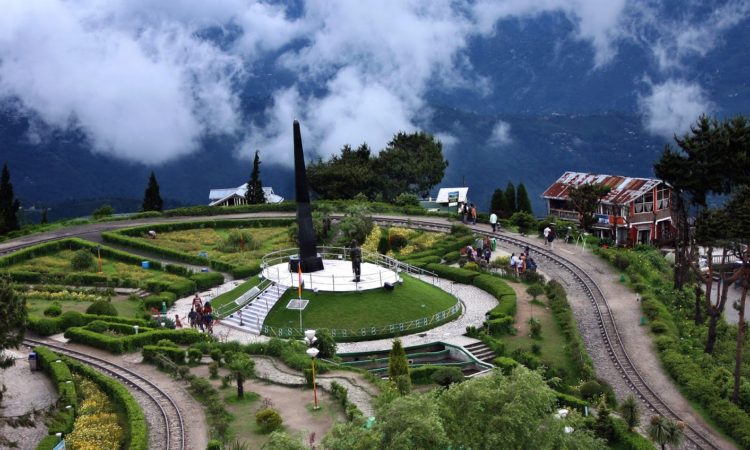 KURSEONG
Kurseong is a beautiful and lesser-known hill station in West Bengal. It is located at an altitude of 1458m. About 30kms from Darjeeling, Kurseong is blessed with a salubrious climate all through the year, which definitely makes it an ideal summer destination in West Bengal. What attracts most about this place is the utter peace that it provides. The lovely tea estates and Raj-era buildings add charm to this place.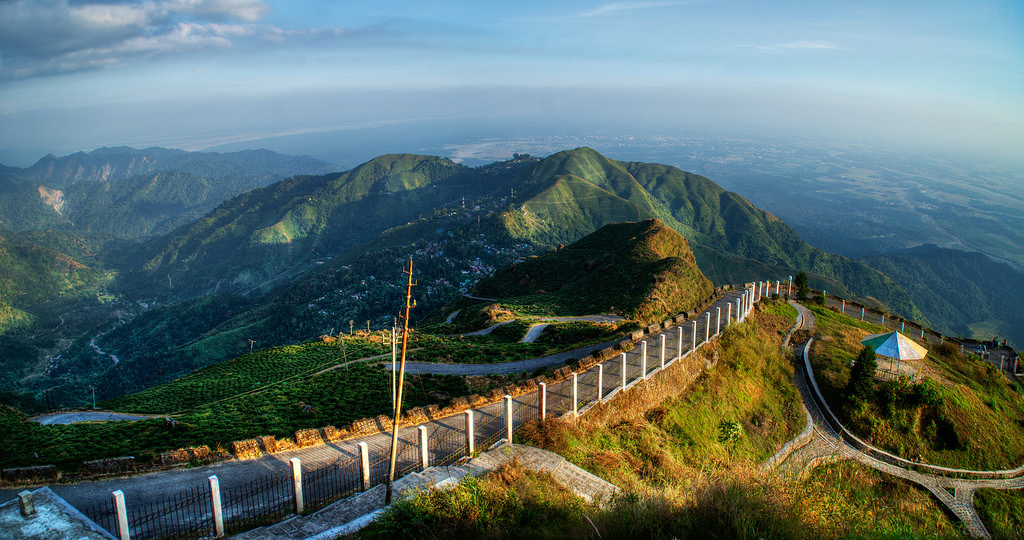 WESTERN DOOARS (Duars) / NORTH BENGAL
Dooars comprises of several towns and districts in this region including Jalpaiguri, Cooch Behar, Siliguri, etc.  It is famous for its tea gardens and wildlife sanctuaries. Tourists from all over the world come here just to taste a cup of tea. Widespread tea gardens are a treat to eyes.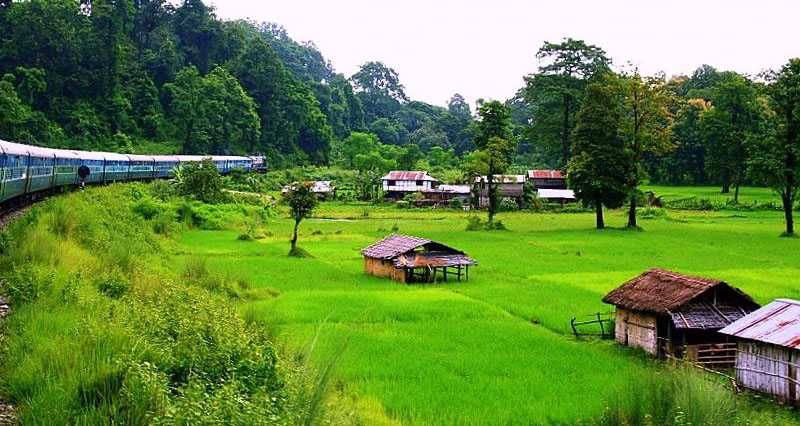 Starting from river Teesta in the East to river Sankoshi in the west, Dooars is a local name given to the floodplains of North-East India around Bhutan. It is located lie south of the outer foothills of the Himalayas and north of the Brahmaputra River basin. The name 'Dooars' has emerged from 'door' as Dooars is the gateway to Bhutan.
Dooars is blessed with such brilliance in its relief, imagine, the mighty range of mountains of the Eastern Himalayas in the backdrop, a band of thick forests, rich in species of Flora and Fauna, continued with tea gardens, and cut here and there by water body. Somewhere in the middle of all this is Dooars. The gateway you wouldn't want to cross heartlessly.
Some of the key places to visit in Dooars are Gorumara National Park, Mahanada Wildlife Sanctuary, Latpanchore, Sumsing & Suntalekhola, and Chapramari Wildlife Sanctuary, Zurrantee Tea Garden, Fagu Tea Bungalow, Selim Hill Tea Estate, Serrani Tea Bungalow etc. The Dooars other nearby places like Darjeeling & Kalimpong are best accessible from the Bagdogra airport.
SHANTINIKETAN
Shantiniketan is a small town near Bolpur in the Birbhum district. It is better known as the treasure trove of Nobel Laureate, Rabindranath Tagore. This small town is the home of Vishwa Bharati.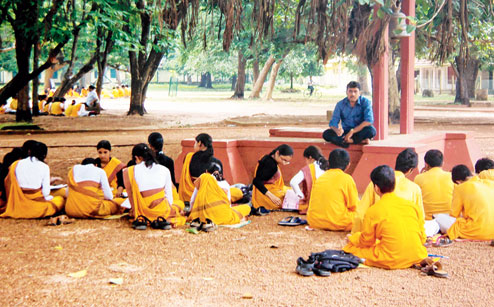 The Shantiniketan town is adorned with splendid sculptures, frescoes, murals and paintings of Rabindranath, Nandalal Bose, Ramkinkar etc.
MANDARMANI
Mandarmani is the fastest growing tourist attraction in West Bengal. It is famous as the longest drivable beach in West Bengal. It is located about 14Kms from Chalukola in East Midnapur district. The beach at Mandarmoni is the perfect spot to watch the sunrise.

Tourist can enjoy water sports like surfing, skiing, banana boat rides, bike rides and bungee trampoline here. For those of you who like to shop, the objects and ornaments made from seashells and oysters are available in plenty here.
NEW DIGHA
It is a seaside city and is an ideal weekend destination for the tourist from Kolkata. It is extremely popular among tourist for its pristine beach and that is why one must book their tour well in advance, especially on weekends.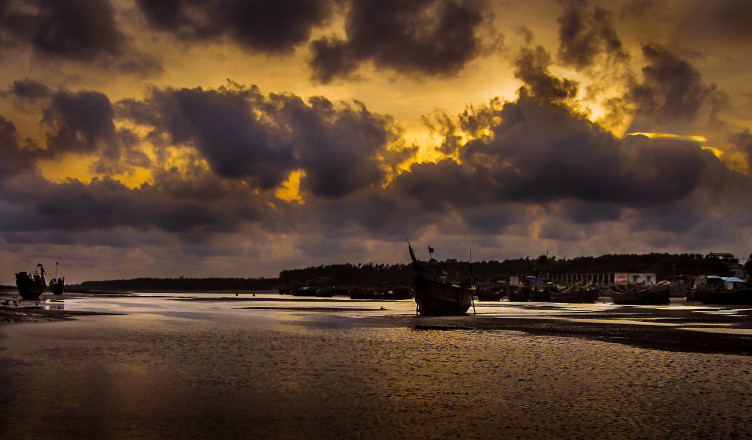 Make sure to try the fried fish that the locals sell; collect seashells; follow trails left behind by crabs, and sip on coconut water while lazing under an umbrella on the beach.
NOTE:
Few friends told me that Tajpur is better than Mandarmani or New Digha. According to them, Mandarmani as of now has become commercialized. With concrete buildings engulfing the beautiful beach Mandarmani is merely a shadow of which it used to be five years ago.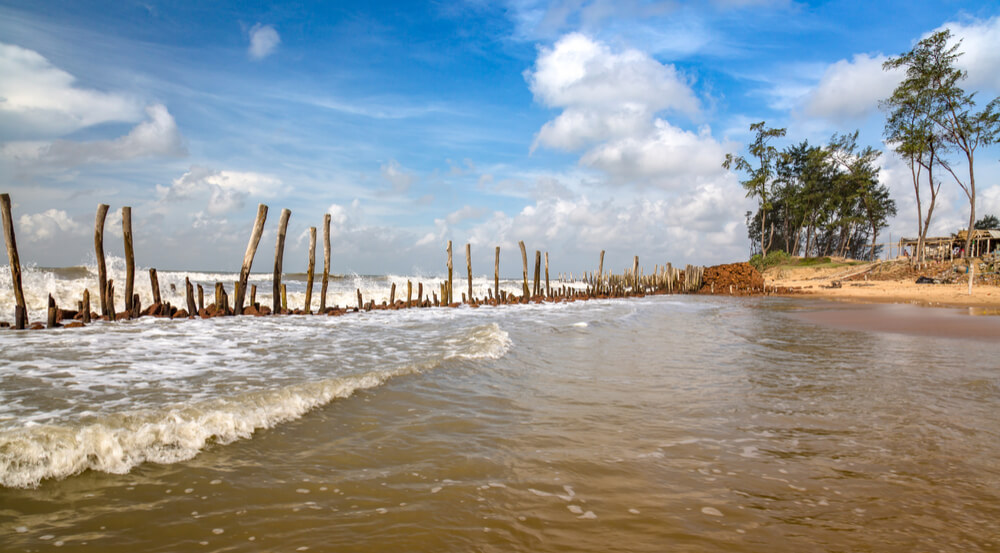 On the other hand, Digha is too much crowded. Digha is a beach town, and you will get the facilities like hotels, foods, transport etc like you get in a modern city. But this causes noise, crowdy environment.Whereas Tajpur is really quiet and a virgin beach. So, Tajpur might not be among the Top 10 Places to Visit in West Bengal, but you could consider it as the 11th one.
BISHNUPUR
Bishnupur is the paradise of history lovers. It is well known for its ancient temples which date back to 15th century. It is located in Bankura district. Bishnupur has some beautiful terracotta temples and prosperous Balucheri Saree Industry. Here the Pancha-Ratna Temple It is believed that art and culture flourished here during the reign of Malla Rulers who were the patrons of painting and music. The temples here stand proof of the gorgeous architecture that this place once was adorned with.

Bishnupur is the topmost tourist spot of Bankura district. Bankura district is located in the western part of the state of West Bengal. It is a part of Bardhaman Division of the State and is included in the area known as "Rarh" in Bengal. Bankura has got a rich cultural and traditional heritage.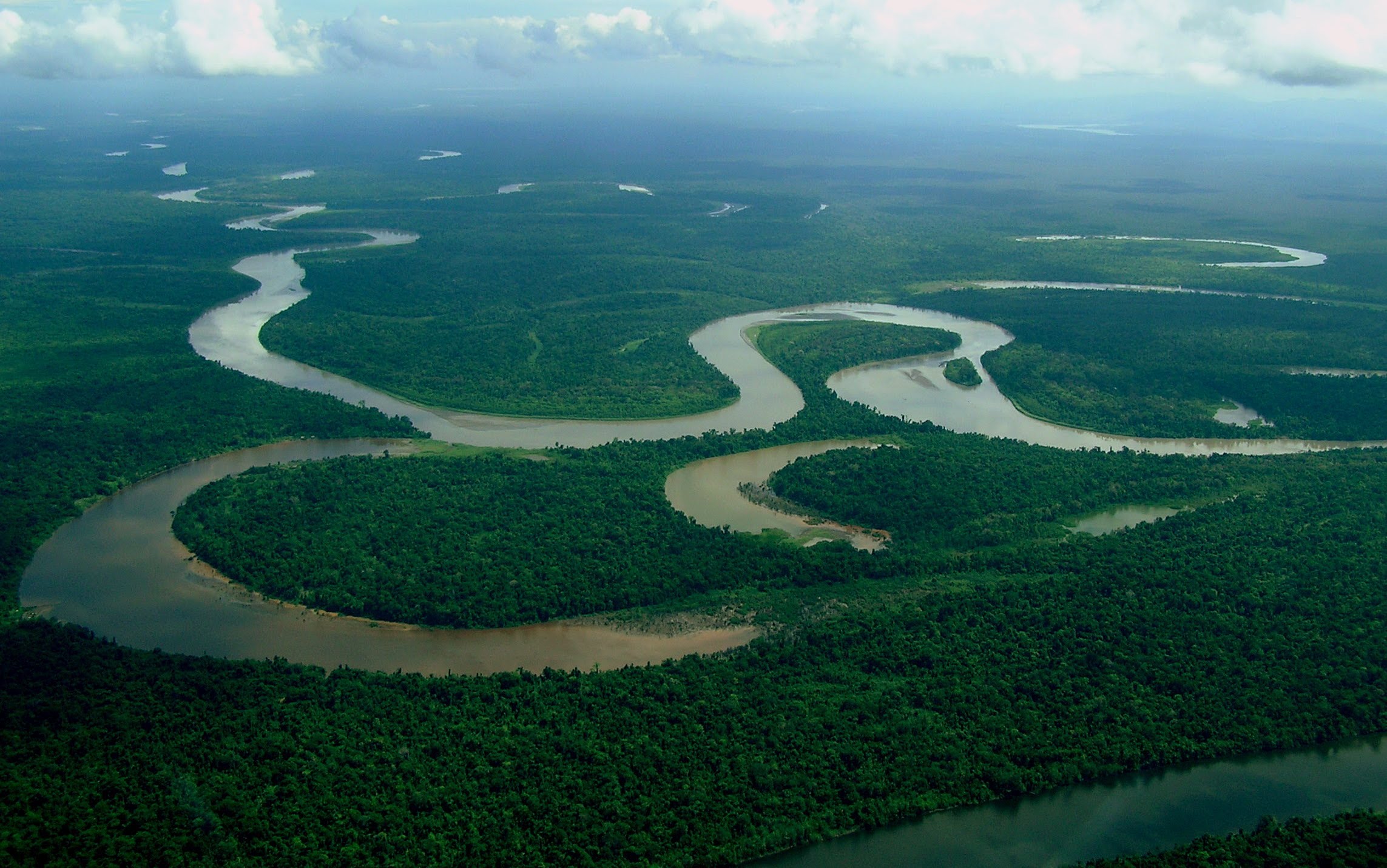 SUNDERBAN
Royal Bengal Tiger is the reason which makes West Bengal (Sunderban) for praises. It is the world's largest delta and has also the largest Mangrove forest. For this reason, it deserves special attraction for the tourist. It is the River Matla that divides Sundarbans Reserved Forest into Sundarban Tiger Reserve (on the east) and Reserved Forest of South 24 Parganas Forest Division.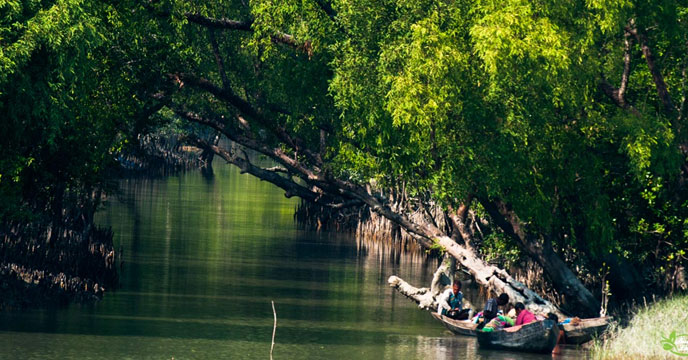 Sundarban is bounded by River Muriganga on the west and Harinbhahga and Raimangal Rivers in the east. It is the biosphere reserve that has received the recognition of UNESCO under its Man and Biosphere (MAB) Programme in November 2001. It is to be noted that Sundarban Tiger Reserve has the highest tiger population in the world.
MURSHIDABAD
This district is noteworthy for its Hazarduari Palace and Museum. It is located on the bank of the river Bhagirathi and is an ancient city of West Bengal. It is believed that the city was at its height of glory before the British rulers came to India.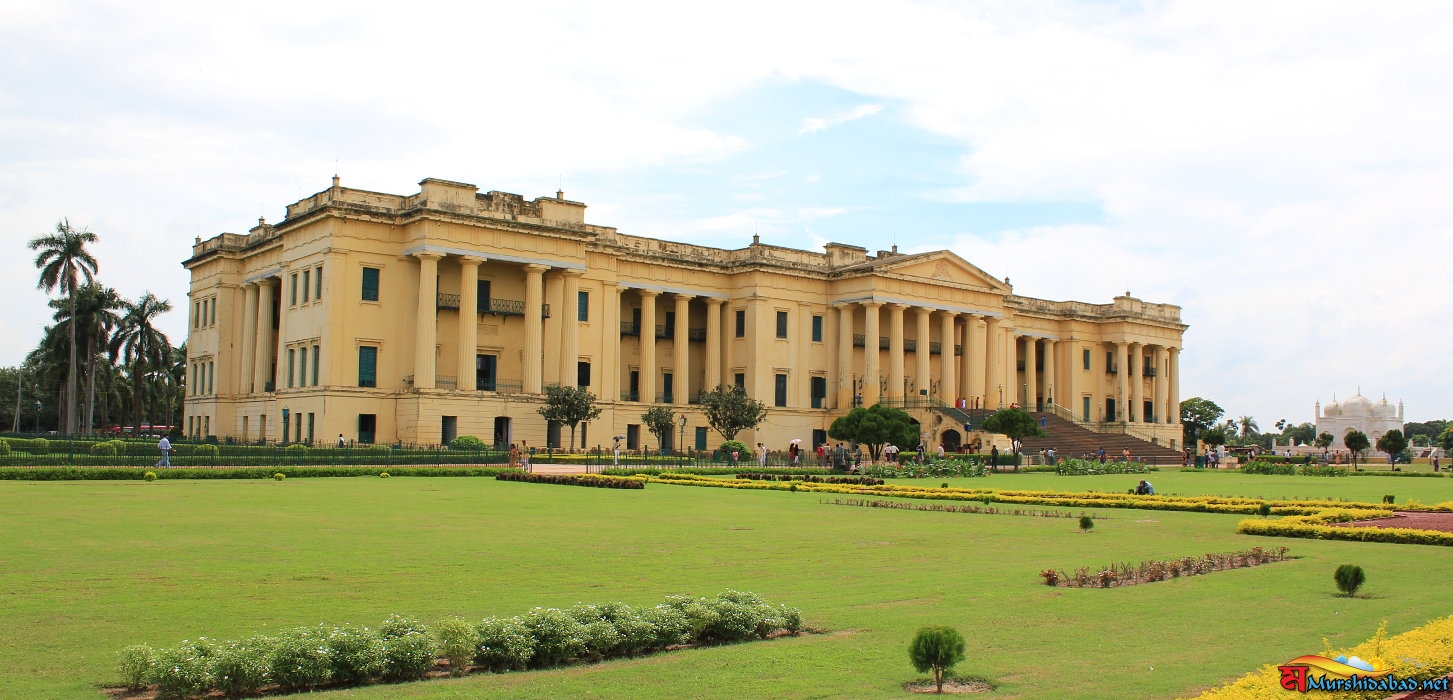 The town still possesses memories of Nawabs that once ruled here and contributed to the city's beauty by building mosques, tombs, and gardens. They even set up industries of ivory, gold and silver embroidery and silk weaving. Murshidabad today is a center for agriculture, handicrafts, and sericulture.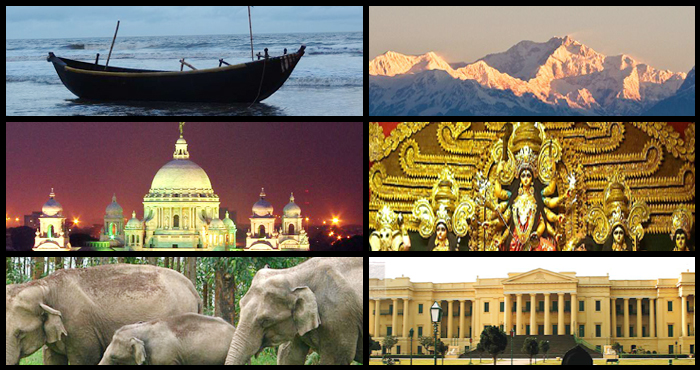 You might also like Sujoy's blog post on Travel & Tourism Careers in India.