Traveling is a wonderful experience and a great stress-buster. Additionally, foreign holidays are awesome if you are looking for adventure, new culture, different cuisine, and meeting new people. Travel is one of the best hacks to achieve career success. I know money is certainly an issue when it comes to foreign holidays. It can be expensive but there are lots of options available for you to find a cheaper getaway, why not see if you can get discounts on your holiday from websites such as PromoCodeWatch.com to help you lessen the cost. To help you out further, Sujoy (my school friend) is back with another guest post. This time he will take you through the cheapest foreign holiday destinations from India.
Top 11 Cheapest Foreign Holiday Destinations from India
by Sujoy Sengupta
There is nothing wrong or dip in popularity in the desi trips during the summer. However, the international destinations are also gaining huge popularity as ideal destinations during the summers. Earlier the majority of middle-class families used to dream of having a trip abroad because of monetary issues. But, foreign holidays are not as expensive as it seems to be (or used to be). If planned well, in advance and done thorough research on how you want your trip to fit your budget, it will cost as much as a decent trip in India. I know that many people plan to travel extensively when they retire, although it can be a bit of a financial burden. I guess that's why some people consider lifetime mortgages. It is useful to use a lifetime mortgage calculator to find out how much you would be entitled to.
The places listed below are the top 11 cheapest foreign holiday destinations from India.
Seychelles
This exotic island in the Indian Ocean is still not commercial and is unknown to many Indians. Seychelles is known for its natural beauty, a stunning range of beaches and other offerings. Seychelles is a perfect retreat for the beach-loving Indians. More importantly, a trip to Seychelles will not set you back by more than INR 50 – 60K.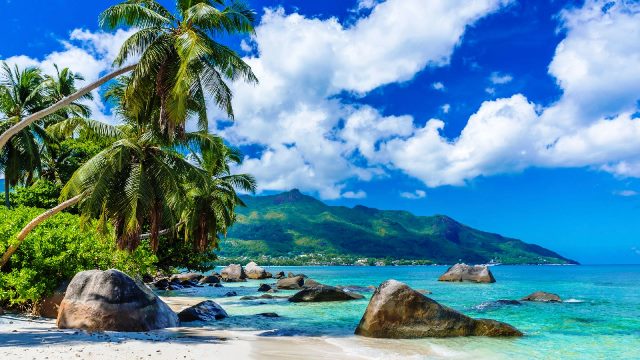 Though August is considered the best time to visit the place, you can visit it at other times of the year and get cheaper rates too.
Thailand
You love gorging on all those Thai curries. Why not visit the place and experience one for real? The airfares to Thailand are cheap and the stay options are not too expensive as well. It's probably the best budget-friendly foreign holiday destination near India.
The people are welcoming and you can get great stuff at budget prices. If you can't do the entire nation, visit just a few key locations during your trip. Almost every city will be home to few of the many Ancient Buddha temples, floating market, elephant show and of course, water sports.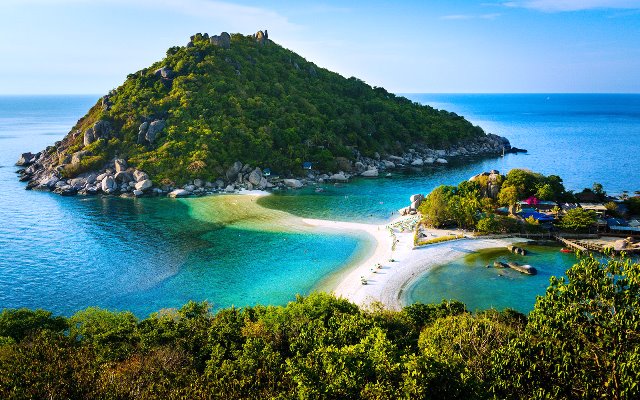 Phuket, Koh Samui, Pattaya or Krabi might be more exotic, but don't ignore Bangkok – a heaven for shopaholics. Visit Bangkok only for the shopping experience and the crazy street-side food. The ladyboy shows will leave you stunned and you will be left amazed at the grace and skill with which they dance. One of the cheapest destinations on our list; plan your trip properly and you can do a 5-day trip in less than INR 30K (flights included).
Vietnam
Shaped like letter "S" lying on the eastern part of Indo-Chinese peninsula is Vietnam. In the country, you will find timeless charm and a flavor another Asian culture which is why it is one of the best places to visit in March outside India. Not viewed as a tourist destination by many Indians, Vietnam is a gem of a place. It has everything from rugged sceneries in the Northern regions to certain tropical islands. You will also get to eat a lot of weird and exotic food, especially different types of sea-foods.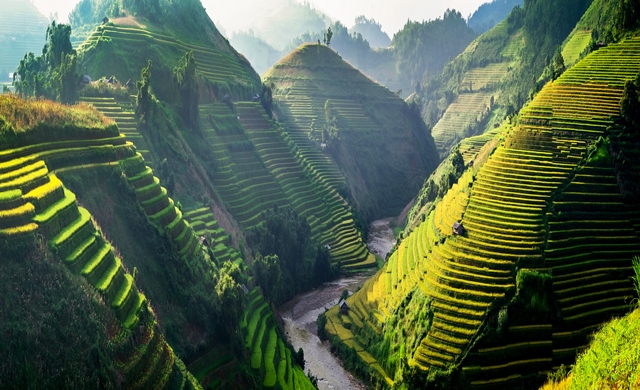 The entire trip should not cost you too much if you decide to ditch high-end hotels and opt for cheaper homestays. It is possible to manage everything under INR 30-40K (flight inclusive) for a 7-day trip.
Cambodia
Famous mainly for Angkor Wat, there's a lot more to Cambodia than just the heritage site. The little villages will afford you a glimpse into the Cambodian lifestyle and there are even mountains to scale for the adventurous traveler.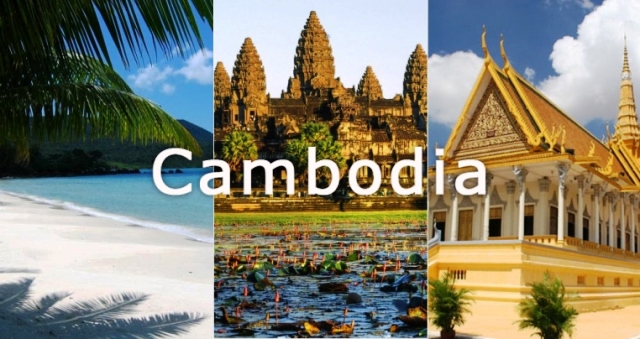 Cambodia lures its visitors with its panoramic and rustic beauty. Also known as the 'Kingdom of Wonder', it is a treasure trove for the visitors and boasts of its rich history, culture, and traditional values. The must-visits include Siem Reap, Otres beach, and Kampot. You can travel in Cambodia on a budget of INR 2000 per day, and manage a 7-day trip within INR 22K.
Maldives
A popular honeymoon destination for Indians, Maldives is a good place to visit if you want an international location teeming with Indians. Famous for its water sports and beaches, Maldives is heaven for seafood lovers. You can opt to stay with one of the locals for the complete experience.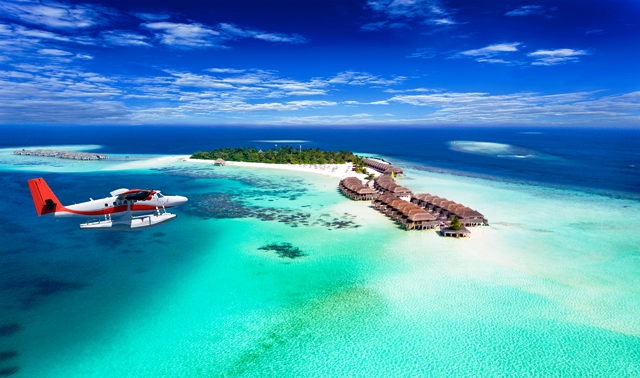 Eating is a little expensive here. Nevertheless, you can have decent outing under INR 3,000 per night (all inclusive). The return flight would be around INR 22,500 (per person).
Sri Lanka
Often ignored by Indians, our Southern neighbor boasts of great tourism at extremely affordable prices. The place is as culturally rich as India and is great for nature lovers as there are many zoos and scenic locations.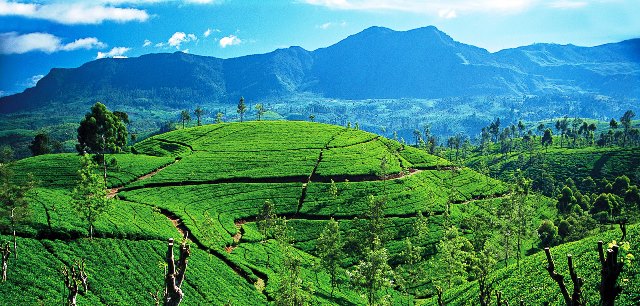 The must visit site include Colombo, Kandy, Nuwara Eliya and Bentota. Also visit the World Heritage sites like Temple of Tooth Relic, boating or fishing on Lake Gregory, tea factory visits, Seetha Eliya garden, the temple from famous Ramayana, turtle hatchery etc.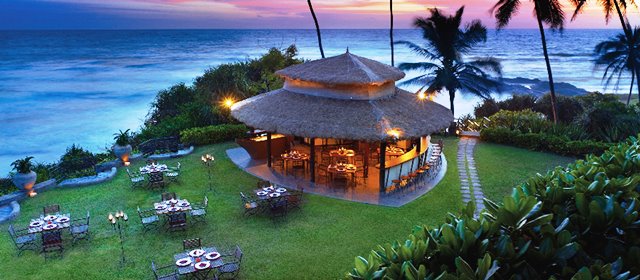 Apart from the turquoise waters, gorgeous beaches, and exotic resorts, tea plantations are also worth visiting. The best part – you can manage a one week trip under INR 20K (per person).
Singapore
Another one of the top budget-friendly foreign holiday destinations, Singapore is a blend of a variety of things. Singapore has a lot to offer in terms of nature, culture and cuisine, modern structures and architecture, monuments and beaches.
Singapore, with its pristine beauty and allurement, boasts of being one of the highest visited countries in the world. It's a small country. But, you will get a slightly 'Indian' feel here. Even the locals are pretty friendly and you can count on them to never lose your way.
Singapore is famous as a holiday destination either for its day excursions, honeymoon trips and cruise holidays. Either way don't miss out the famous National Museum of Singapore, Underwater World, Dolphin Lagoon.
The round trip flight tickets can cost between INR 20,000 – 22,000 onwards if boarding from New Delhi or Mumbai or INR 11,000 – 15000 From Chennai or Kolkata. Overall, a 3-4 day trip is manageable within INR 45K.
Malaysia
Another favorite Indian destination, Malaysia is beautiful and the warmth of the people there will amaze you. There are multiple national parks in Malaysia along with beaches teeming with marine life. And the crazy city night-life will leave you wide-eyed! The perfect mix of peace and crazy. It has stunning beaches and pleasant climate.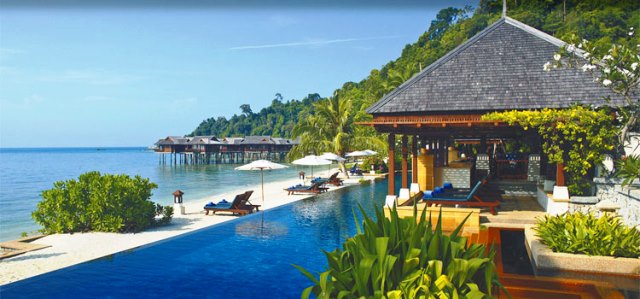 One of the major tourist hub in Southeast Asia, Malaysia is the perfect picturesque destination you'd been waiting for. Kualalampur, Sarawak, Pangkor, Redang Island and other places are must-visits in Malaysia. The best thing – everything is manageable under INR 40K per person (appx. 3 – 4 days).
Indonesia
Greenery all around – that's Indonesia for you. This beautiful island is so rich in flora that many spas are situated without a proper building, amidst the natural surroundings of trees! The brilliant blue-green seas here provide a perfect spot to laze around and relax. Seafood lovers will love this country for sure.
With long white sand beaches, virgin rainforest jungles, unique diving spots with 100 species of corals, friendly and smiling locals the Southeast Asian nation made up of more than more 17,000 thousand volcanic islands, isn't short of jaw-droppingly beautiful places to visit – in fact it was once ranked as the 4th most beautiful country in the world.
Approximate expenses would be INR 45K for 5 days.
Nepal
An ideal holiday destination for all types of traveler, surrounded by lofty peaks and scenic landscapes lays Nepal. It is a beautiful country which is every traveler's delight and makes way for the Globetrotters to embark on one of the best budget international trips under INR 30K. Must Visits include Nagarkot, Kathmandu, Bhaktapur, Pokhara while other popular visits are Devi falls, the gorge of Seti river, Bindabasini Temple, Old Bazaar of Pokhara.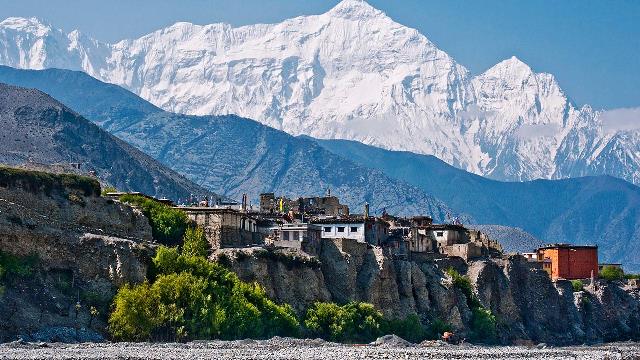 Nepal is truly a delight, especially for the backpackers from India. However, the country also serves as an ideal holiday destination for families, corporate visits and other types of travelers. Nepal is located just across India's border. The country boasts of snowy mountains & rich spirituality and is a fusion of ancient culture and modern ethics.
Bhutan
The scenic country also called the 'land of the Thunder Dragons' or the 'Druk Yul', offers pristine untouched natural wonders. It's an ideal foreign holiday destination during the long weekends.
If you're trying to save up for your budget holiday, it might be a good idea to check some energy comparison quotes for your home energy. Every penny counts when you're trying to save up for a holiday!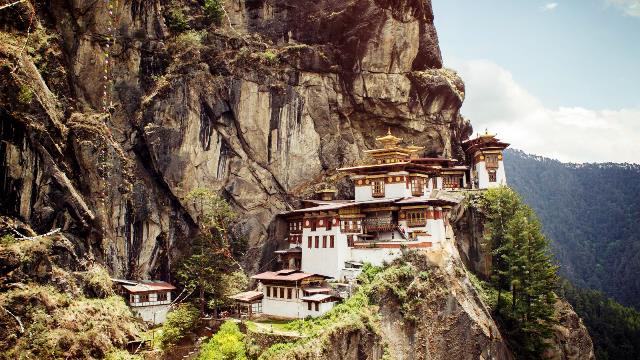 Must visits in Bhutan include Shangri La, Paro, Thimphu, Punakha, Haa Valley while top things to do are – Monasteries, temples, farmhouses, visit the National Memorial Chorten, Takin Zoo and Folk Heritage Museum. A 6-day trip would cost approximately INR 35K.
Related Posts:
10 Best Places to Visit in North India for Indian & Foreign Travelers
Top 10 Places to Visit in West Bengal
Featured Image Source: joshymomo.org