India is a major tourist destination for people from all over the world. Over the last decade, the number of international visitors to India has increased significantly. There is always a chance that the foreign travelers may get exposed to certain diseases during their stay in India. They can be diarrhea, enteric fever, acute viral hepatitis, malaria, dengue, Japanese encephalitis, and rabies. Get to know the list of vaccinations for travel to India recommended by WHO and CDC.
Vaccinations for Travel to India Recommended by WHO and CDC
If you are planning a trip to the most diverse country in the world, India, it is essential to discuss with your doctor regarding the vaccination before you leave. It should be at least 3 – 4 weeks before you travel so that the vaccination schedule gets completed in sufficient time. If you are interested in finding out about the necessary vaccinations for India, you can find them on varies websites online.
Vaccinations before or during the travel are required to prevent them from such diseases and to maintain their safety. The vaccinations will vary according to the age, history of immunization, present medical conditions, and duration of the stay. According to WHO, every traveler should be up to date with routine vaccinations. For the curious folks, here is an article on immunology and vaccines.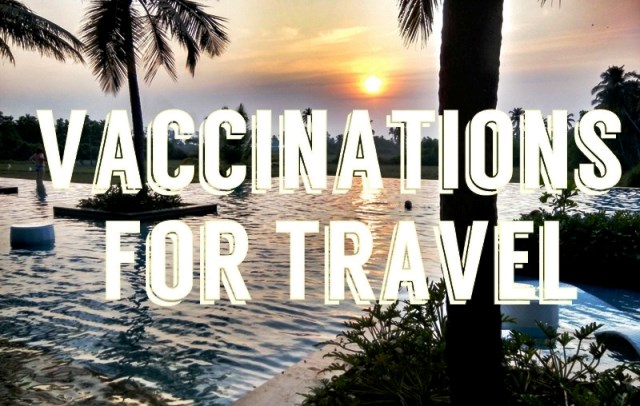 World Health Organization (WHO) and Center for Disease Control and Prevention (CDC) recommends vaccines for the travelers. Here are the recommended vaccinations for india, which will help keep you safe when you are away. Your health should be your top priority.
Rabies Vaccine
Rabies is a viral infection caused by the bite of an infected animal. The virus either reaches the brain through the peripheral nervous system or it replicates in the muscle tissue and enters the nervous system. Inside the nervous system, the virus produces inflammation of the brain and causes death.
Travelers involved in direct contact with animals are at high risk. For this, a pre-exposure treatment series is required involving three doses in the deltoid muscle after every 7 days. In case of the animal bite, an immediate washing with soap and water must be done to minimize the number of viral particles. Then a post-exposure treatment is required involving a series of shots.
Hepatitis A Vaccine
A healthy person infected with a Hepatitis A Virus is likely to develop the liver disease, Hepatitis A. The route of infection can be by direct contact with an infected person or through consumption of contaminated water and food. The infection caused is not chronic but may lead to acute liver failure. It may take weeks and months for the recovery.
The efficacy of Hepatitis A vaccine is 100% for up to 1 year. After 12 months, a booster will provide protection for up to at least 20 years. Chances of having side effects are rare.
Hepatitis B Vaccine
Hepatitis B Virus causes Hepatitis B. Spread through blood and body fluids, this disease can cause long-term infection. The virus can also be transmitted from mother to her baby during the time of delivery. Hence it is considered a routine vaccine for most travelers. After the first dose, the second dose is given in 3 months and then in 6 months or in combination with Hepatitis A vaccine. Side effects are rare. The efficacy is around 95%.
Adult Diptheria and Tetanus Vaccine
Tetanus affects the brain and nervous system by entering through a cut or wound. It causes painful spasms of the jaw that makes it difficult to open mouth.
Diptheria affects nose and throat and is a contagious infection. Caused by bacteria, when infected they release harmful toxins in the body.
A booster vaccine for tetanus and diphtheria used for protection against the diseases. Recommendation of a single booster for a person who has not given any in the past ten years. Side effects of pain may occur at the site of injection.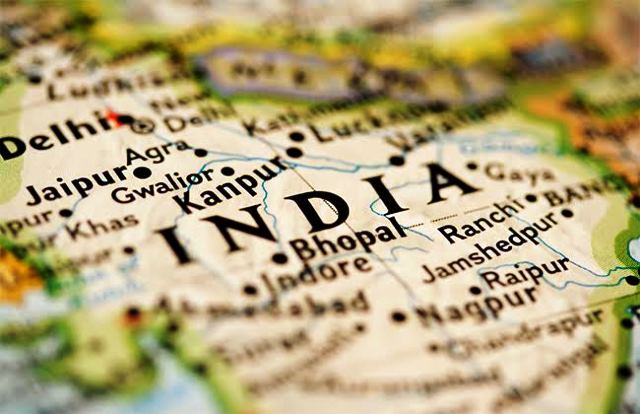 Typhoid Vaccine
Typhoid is a bacterial infection that leads to high fever and vomiting. The infection spreads through contaminated water and food. A recommended vaccine for all the travelers traveling to rural and urban areas of India. The 70% protection of the vaccine lasts for 2 to 3 years. Injections are preferred more although tablets are available.
Polio Vaccine
Polio vaccines are used to treat poliomyelitis (polio). The route of administration is through injection or oral. Polio is caused by the poliovirus. It results in muscle weakness.
This vaccine is made mandatory since 2014 for the travelers to India 6 weeks before the travel. The vaccine is valid up to 1 year from the date of its administration. It is necessary for both children and adult to be up to date with their polio vaccination before they depart.
Japanese Encephalitis Vaccine
Japanese encephalitis is brain infection caused by the Japanese encephalitis virus in which inflammation of the brain occurs. The vaccine is usually recommended for travelers to rural areas, planning for a long-term stay. After the first dose, the second dose must be after 28 days and, the series needs to be completed 1 week before travel.
Yellow Fever Vaccine
Yellow fever is a viral disease which remains for a short duration. If one is arriving from Africa or South America, Indian health regulation asks for proof of YF vaccination. The proof is required if one has entered any YF area 6 days before traveling to India. The person without any proof will be isolated according to WHO procedures. YF vaccine is forbidden for those who are younger than 9 months, pregnant and allergic to eggs.
The vaccine is not required for the travelers arriving directly from countries like North America, Europe, Australia, or other Asian countries.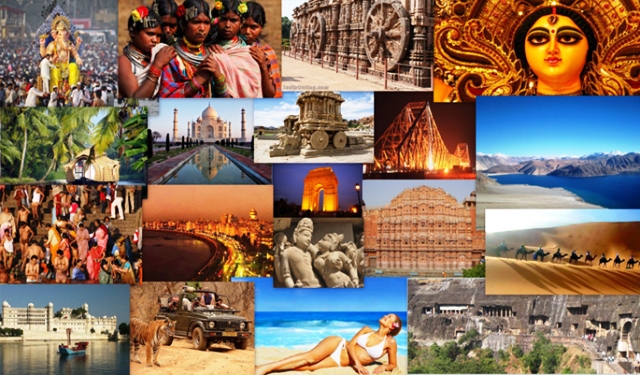 Due to exposure to some microorganisms, one's health may get affected by traveling. It is said that prevention is better than cure. Hence vaccines are recommended to take before starting the travel in order to stay safe and healthy.
Take Precautions Against Mosquito-Borne Diseases while Traveling in India
Additionally, you also need to take precautions against dengue. Unfortunately, there is no vaccination against dengue yet. So, make sure you take precautions against mosquitoes like using repellents and mosquito netting. Know more about dengue symptoms, precautions, and treatment.
Happy Holidays and Enjoy Your Stay in India 🙂
You might also like the following articles:
Top 10 Places to Visit in North India for Foreign Travelers