If you are an international student in the UK and looking for a job, I believe this post will help you. If you are a looking at to study in the UK, then you should definitely read this post on how to get a job in the UK as an international student.
It's true that after the Brexit and scrapping of Post-Study Work Permit (2011), the UK job market is really hard for the international (Non-EU) students. But, getting a job in the UK is not at all impossible. More importantly, the number of job vacancies in the UK has gone up in recent times.
After finishing studies, you will have 4 – 6 months to look for a job. In the last few years, the competition has been very tough. Only 6 – 10 international students out of 100 have been able to find a job and switch to Tier-2 visa. So, you really need to be on your toes.
I had to go through 50 odd rejections before securing my job in the UK. So, I pretty much know what it takes to find a job as an international student in the UK. So, let's see how to get a job in the UK as an international student.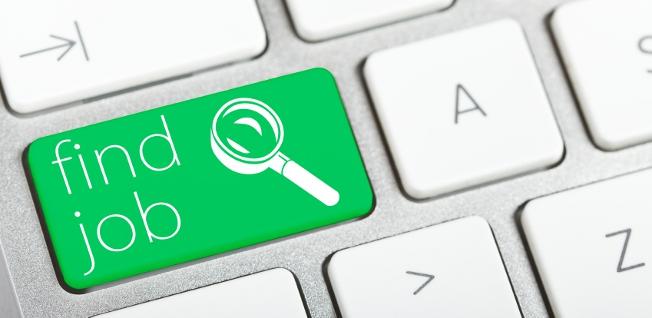 How to Get a Job in the UK as an International Student
There are four aspects that you need to focus on for getting a job in the UK as an international student – making yourself employable, finding suitable positions, self-branding (personal branding), and the application process. As a UK alumnus (Aston University, Class of 2010), would like to share a few tips and tricks based on my experiences and advice from HR recruiters and recruitment consultants to help you with the job hunt.
Make Yourself Employable
Choose the Right University
Believe it or not, the employers do look at the university name. You don't necessarily need to attend the best university in the UK. But, do focus on the top tier universities that have got good ranking in your subject area. This should be your first step to get a job in the UK as an international student.
For example, I had offers from two higher-ranked universities (overall ranking). But, I chose Aston University, which was among the top 20 in the UK at that time. One of the key factors of choosing Aston was among the top 5 in the UK in my subject area.
Quite a few faculty members and researchers at Aston had funding from AstraZeneca, GSK, Pfizer and other pharmaceutical giants. It's very important to think about these factors while choosing the university.
Aston has also got a great employability rate the location was also perfect for my preferences. Yes, location does play a big role.
Read: Jobs after MS in Biotechnology, Life Sciences or Biomedical Engineering in the USA
Develop the Valuable Skillset
Refine Your Domain Skills
If you need a job after finishing studies in the UK, good grades alone are not good enough. But, that does not mean you should study less for your coursework, dissertation, and exams. You will be primarily assessed on the basis of your technical (or domain) skills. So, having proper knowledge of domain-specific skills will be the obvious key.
Diversify Your Transferable Skills
Transferrable skills are equally important. Having sound knowledge of MS-Office (especially Excel & PowerPoint) is vital these days. Working knowledge of domain-specific software; say AutoCAD for Mechanical Engineering students. If you are from Finance background, CFA or FRM certification will be very valuable to your potential employers. Life science graduates should definitely work on the statistical software (e.g. SPSS, R, MATLAB, GraphPad Prism).
It's also great to know a little about the programming language (C, C++, Java, HTML etc.). Get acquainted with Analytics and Digital Technologies.
If you are from IT background, do make the extra effort to learn R or Python. Spend some leisure time on foreign language(s), Adobe Photoshop or CorelDRAW.
Polish Your Soft Skills
Ask any employer what they look for in a potential employee. Attributes like communication skills, critical thinking, creativity, leadership, emotional intelligence are always highly sought after. Being able to convey your experience in whatever you have done will give any potential employer more information about yourself, just by reading your resume. It is all about giving the best first impression you can. A long list of soft and transferable skills can really help you to get a job in the UK as an international student.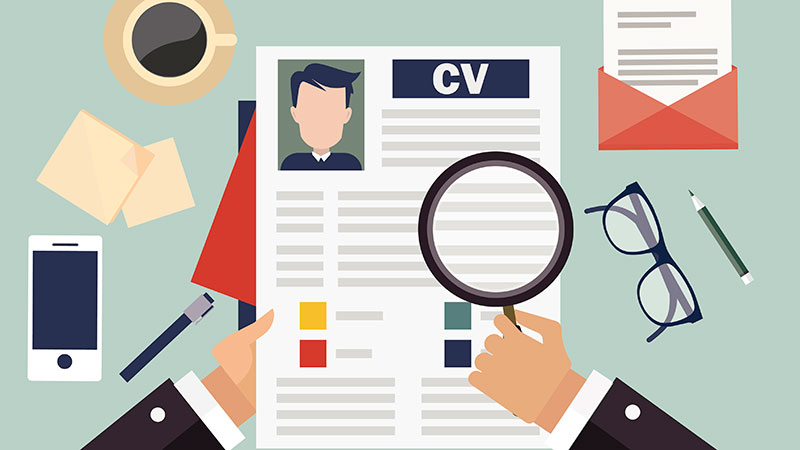 Get Local Work Experience while Studying
Internships
An internship is the best opportunity to refine your technical skills and to gain an insight into the real world. You should also take your research project (dissertation) very sincerely. The employers take a good close look at the internships and dissertation projects of the candidates.
Dissertation Project
Your dissertation will play a key role in developing the core skills and also in your job search after graduation. Read How to Choose a Master's Dissertation (Thesis) Topic for Improving Job Prospects.
Volunteering
Allocate some time for volunteering. If you are from life sciences background, volunteering for CRUK or BHF could be advantageous; likewise for engineering students – check out the activities of Shell, 3M, Vodafone, Reckitt Benckiser or BP. Community engagement is always useful.
Part-Time (Student) Jobs
Do take up a part-time job. Part-time jobs are very useful to get acquainted with the local work ethos, local culture, accent etc. They will help you with developing excellent inter-personal and people skills. Additionally, the extra money will be handy for you as well.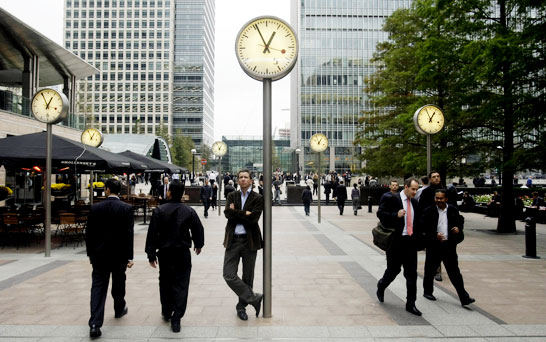 Find the Right Job Vacancies
It is very important you look for relevant jobs. More than anything else, it increases your chances of getting the job. If you studied chemical/process engineering, it is unlikely that you get a graduate job within the mechanical engineering domain. Likewise, if your MSc project was focussed around electrophysiology only, there is no point in applying for a job position that asks for molecular biology techniques.
University Career Services
You should get in touch with career advisers as early as possible to get your CV reviewed for the UK job market. It is also the best place to start looking for vacancies.
The Careers Service at all universities also stocks a directory called GET (Graduate Employment and Training) listing most graduate employers with vacancies. These days, mostly it's online on the University Portal.
Job Portals
Job portals are very useful tools. Few good job portals are Reed, Matchtech, Monster, NewScientist Jobs, Jobs.ac.uk, Prospects.ac.uk etc. However, signing up for the job portals is not enough. You have to visit the portals and search jobs strategically. You have to apply on the websites of those advertised companies and/or recruiting agencies, rather than on the job portal sites directly. Do not apply to ten job positions on the job portal using the same CV and covering letter; that would be a waste of your time.
I would provide my example here: On the NewScientist Jobs, I had entered "Graduate + Pharmacology + Tissue Culture + Radiation" as keywords and got a list of around twenty vacancies. I had applied to first five of them (on their websites, and NOT on NewScientist Jobs), and I got interview offers from the first two.
Networking
Skills are useless if you don't market them. Treat yourself as a Brand, and promote yourself wherever possible (including Facebook). You have to reach out to proper people, and the best available platform would be LinkedIn. You should make a habit of attending the Recruitment & Career Fairs. The fairs are attended by prospective recruiters and talent management coaches, who can help you with job hunting. With the rise of social media, any potential recruiter is able to find all your information just by using something as simple as an online phone book. You never know the sorts of people you can end up meeting through these networking events. Networking is not only important for getting to know about job vacancies but these skills would make you even more employable.
Read: Networking is the Most Effective Job Search Strategy
Recruitment Agencies
Recruitment agencies are very useful, as they are an excellent source of hidden-jobs. Besides, several big companies outsource the hiring process to the recruitment agencies.
Most of the recruitment professionals share their contact details on their LinkedIn profiles. Give them a call to discuss your profile and the kind of jobs you are looking for, and follow it up by emailing them your CV. There are a lot of recruitment firms in the UK. Few of the top ones are Reed, Blue Arrow, Michael Page, Hays many more. You should also try the agencies specialized in technical domains, such as Matchtech, SRG, SLS, Search Consultancy, Kelly Scientific, Key People, CK Science/Clinical, JAM, Levy, North Point, Reed Scientific, Paramount Recruitment.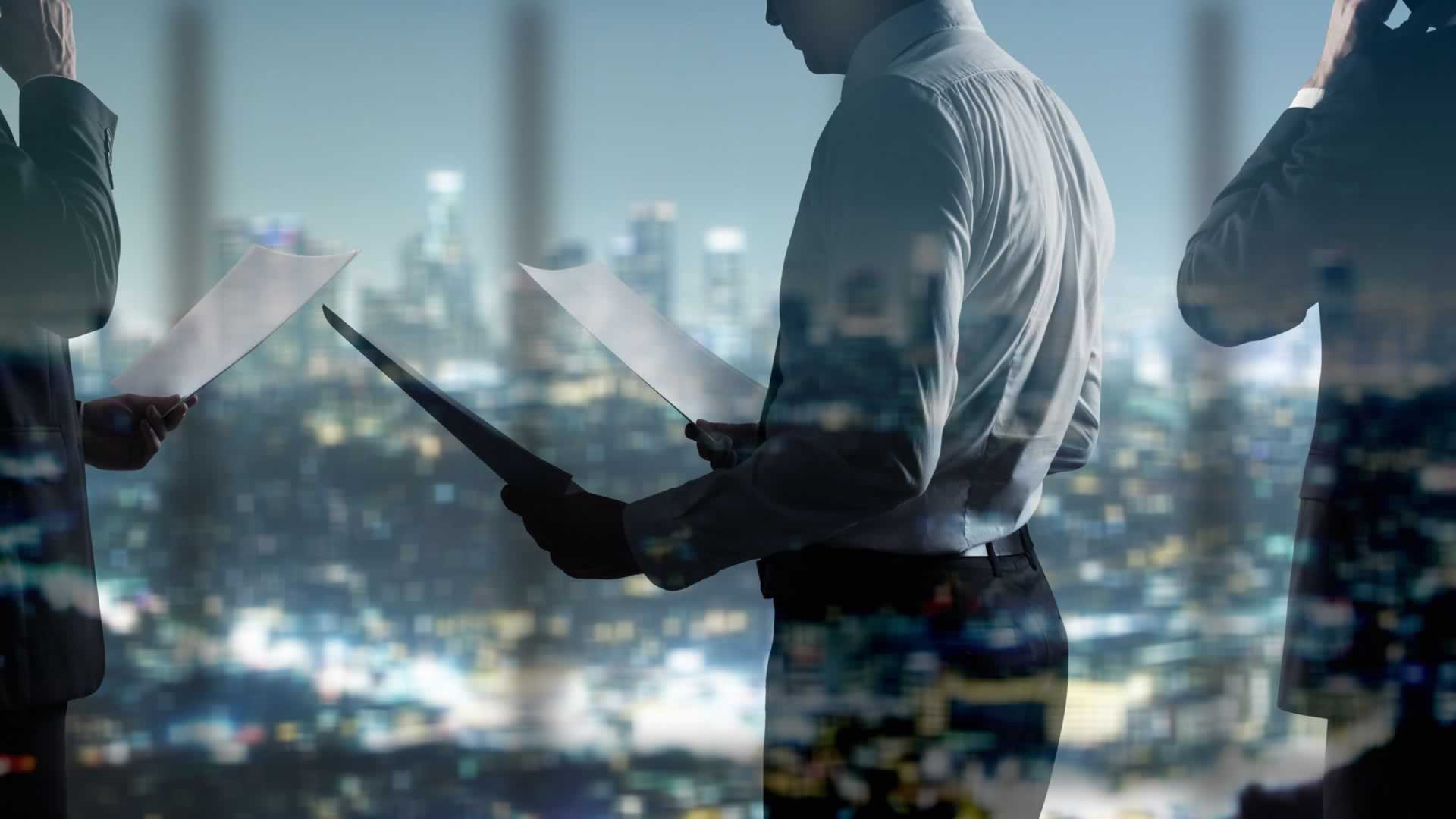 Explore the Academic Jobs
The academia is also great sector to look for jobs. There are 40 odd research-based universities in the UK. So, if you are up for research work, do target the universities. Besides, universities also need people for other departments – Marketing, IT, Accounts etc. All the universities and few specific job portals (e.g. jobs.ac.uk) publish academic job vacancies regularly on their websites.
Last but not the least, it's relatively way easier to get sponsored by the universities for your work permit and Tier-2 visa. If you look at my career track record, you will understand it.
Target the Proper Companies
Target those companies that are listed on the UK Visas and Immigration (UKVI) Register of Sponsors and who can offer you skilled employment in the UK. A Tier 2 visa is linked to a particular employer and job in the UK.
In order to work in the UK after the completion of your studies, you need to switch from Tier-2 from Tier-4 visa. As a Tier-4 (Student) Visa holder, there are few concessions:
Your employer does not have to carry out the Resident Labour Market Test (this is to do with advertising the position)
Your employer does not have to pay the Immigration Skills levy of up to £1000 per year of your visa
You can get 'unrestricted sponsorship', which makes it easier to issue a CoS
The minimum salary (£20,800 or industry minimum) is lower than other categories applying for Tier 2
You can start working for your employer once your Tier 2 application is submitted (depending on your employer's policies)
The top consultancy firms (PWC, EY, Deloitte, and KPMG) and large banks hire a greater proportion of international students as they always look for diversity in terms of academic backgrounds and nationalities. They have diverse job roles from consulting, tax, and audit to cybersecurity and technology and they are open to hiring students from all courses and backgrounds. So, definitely explore them. Know more about the UK Job Market 2018.
Self-Branding and Online Presence
This is something several folks underestimate. But, in today's digital age, having a consistent and strong personal brand online can take you a long way. When you are looking for a Job in the UK as an International Student, personal branding could be your best weapon.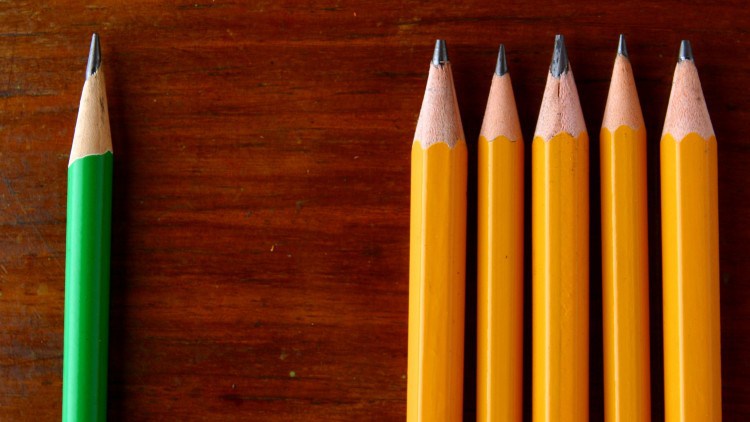 Personal branding has been very effective in my case in the past. It helped me to get a job in the past while beating 200 odd other resumes. Know more about personal branding for job search & career progression.
Job Application Tips
Start Early
Don't wait for the completion of your program. You have to start applying at least 6 – 8 months before the end of your course.
Secondly, the majority of UK companies hire on a rolling basis i.e. they evaluate applications as and when they come in, instead of waiting till a set date and then looking at all applications. For most of the graduate vacancies programs starting in Sept 2019, the applications will open up in June 2018 or December 2018.
Finally, if you make an application to one of the consultancies or banks and fail at any stage (typically 6–7 stage process), you are not allowed to re-apply to that company for at least 6 months. So, please make sure your preparation is top notch and research/practice as much as you can.
The earlier you apply, the greater your chances are of securing a job.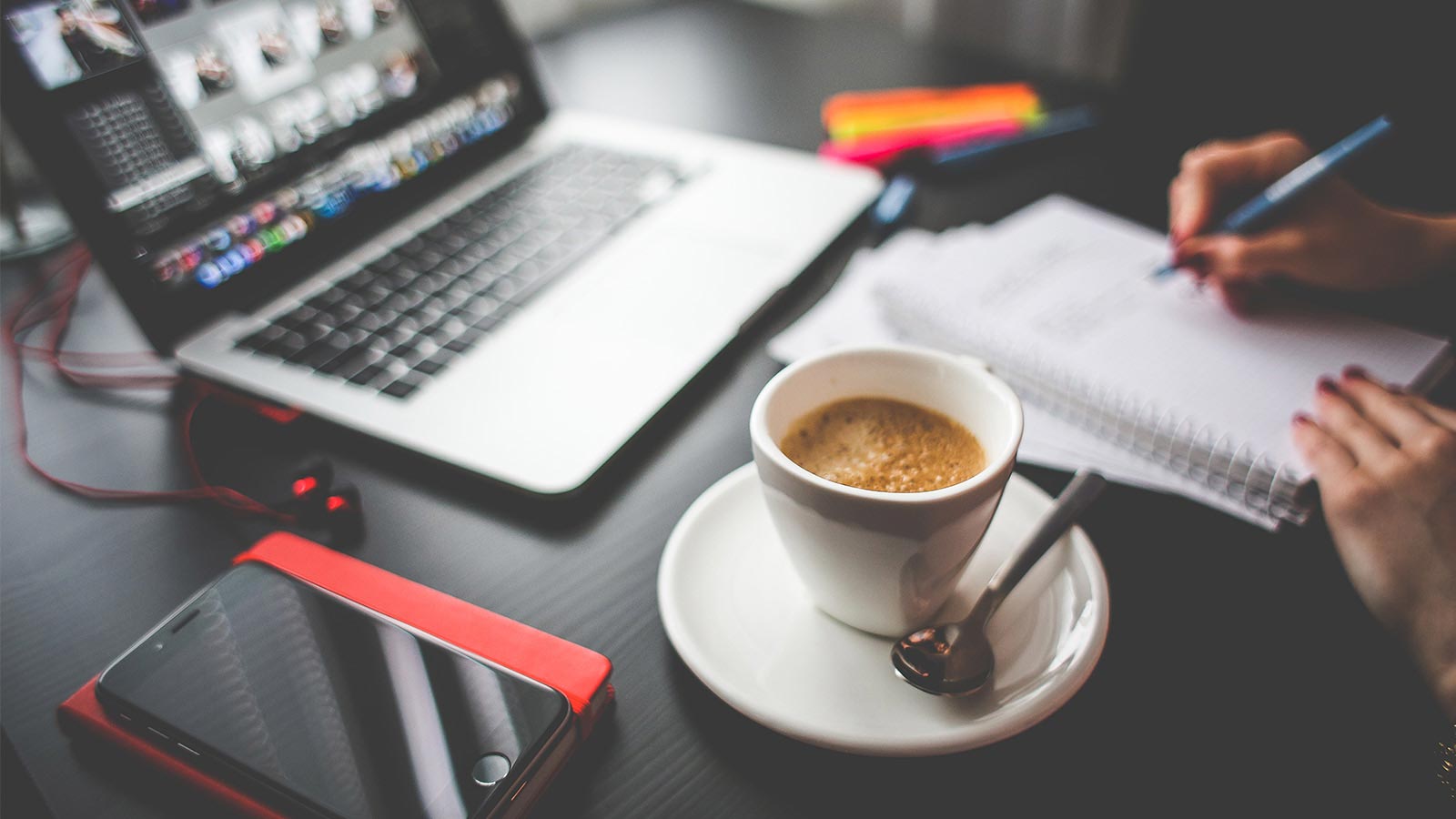 Application Tips for the Advertised Positions
After identifying relevant vacancies, you have to apply directly to them. CV and covering letter are the most important components of a graduate job application. I assume you know how to make a CV and cover letter. You could get several templates for both on the Internet. Get advice from career advisers, tutors and recruitment consultants.
My tips:
No more than two pages for CV, and one page for the cover letter
Include a personal profile including your educational background and domain-specific technical skills at the top (below your name and contact details)
In the cover letter, just focus on two things in your own words – why are you interested in the job role, and what makes you perfect (or ideal) for the job
Get your CV and cover letter proof-read by at least five different people (ideally your career adviser, supervisor, peer, recruitment consultant, and friend)
Application Tips for the Non-Advertised Positions
Another alternative could be an open application, which means writing a 'pain letter' to a company that has not advertised a position. A pain letter is more or less like a traditional cover letter, but you pitch yourself for the positions that might arise in the near future. So, you need to do thorough research about a company, about their business and requirements. It might be possible that the company is actually hiring, but did not advertise any job positions. In that case, your open application would be a perfect thing at the perfect time. You need to send a targeted CV and pain letter to the hiring manager or HR Manager of the company.
Read: My Job Hunting Experience and Pain Letter Approaches
Interview Tips
Read the job description carefully and do research about the company beforehand
Send a short email to the HR person to inquire further about the job role, objectives etc.
Be confident, calm and inquisitive (little nervousness is normal)
Send a follow-up email within 24 hours of the interview; if you think that you could have answered a question in a better way, do it now
Always ask for interview feedback, this can help you prepare for future interviews
Read: 40 Most Common Job Interview Questions
Conclusion
It's absolutely fine to choose USA, Canada, Australia, or any other European country for higher studies. But, don't avoid the UK in the misconception that there are no jobs in the UK. There are jobs in the UK for the international students.
The UK is one of the best countries when it comes to quality teaching and training. Besides, the country is the home to some of the most prestigious universities on the planet that have been there for ages. Even for some people who are originally from the UK, they made the decision of looking into something like new homes in spartanburg sc and had to relocated to the States to pursue their dream career, it is a massive change. But it will all be worth it in the end regardless of where you choose to start your working life.
So, choosing the UK as your study abroad destination is definitely a good idea. But, you have to work hard in a lot of areas.
Good Luck and Happy Job Hunting!
Related Posts:
Current Trends in Education and Jobs in the UK for International Students
How to Stay Competitive in the Current Job Market
Liked the Post? Share with Others!