Studying in the United States of America is always the biggest desire than one could ever have. But, due to financial aspects, many students refrain to think about the reputed universities in the USA. As an international student, you would be looking at an overall expense (fees & living expenses) of INR 80 Lacs to 1.5 Crore for an undergraduate degree or INR 45 Lacs to 85 Lacs for a Masters (MS) program. There are many scholarship and financial aid schemes are out there for the international students. But, searching, applying and obtaining the scholarships are a tedious (and confusing) process. In this post, we will look at how to get scholarship to study in USA.
How to Get Scholarship to Study in USA
Before proceeding on how to get scholarship to study in USA, I would like to stress on the general scholarship process. Here is the recording of one of my previous webinars on how to get full-scholarships to study abroad.
The video has got 27,600+ views so far. Do watch the video understand the in and out of the scholarship process.
Quick Tips on How to Get Scholarship to Study in USA
1. Assess your finances
Know how much the study abroad program will cost (fees and living expenses). Evaluate your profile (merit is the key for any kind of scholarships).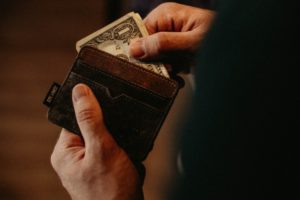 Assess your family income and assets and how much you can arrange through an education loan (demonstrated financial need will be very critical as well).
Don't be too desperate (or greedy) for full scholarships. If you can afford to study with a partial scholarship, don't apply aggressively for the full scholarships. You might lose out on getting a partial scholarship.
Related Posts:
Education Loan for Indian Students to Study Abroad
Need-Blind (Merit-based) & Need-Based Financial Aid & Scholarships for International Undergraduate Students to Study in USA
2. Concentrate on Building an All-Round Profile
The scholarships are primarily based on the merit of the student. Besides, demonstrated financial need is also a key determinant of securing a scholarship.
Grades and test scores are of course important. But, the scholarship committee will look way beyond your scores and grades
Solid work experience is always more than helpful. 2 – 3 years of work experience will give you more chances rather than 6 – 12 months of work experience, especially for full-scholarships.
Community involvement is good, and do impress the admission officers and scholarship committee. But, don't do it just for the sake of doing. A failed attempt at starting your venture, online business (part-time) or a quality research project is better than a 3-month of community engagement.
Universities prefer students who can express themselves and reflect the true-self in the applications. If you are passionate about playing guitar or photography, demonstrate how actively you have followed your passion.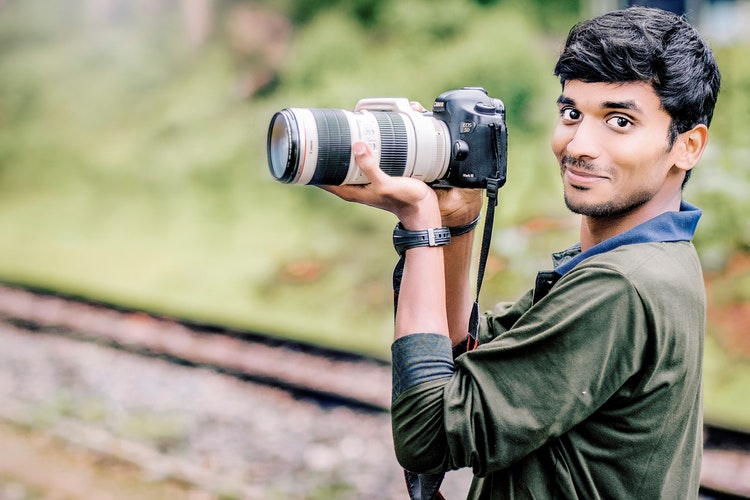 Demonstrate (don't just tell) your leadership quality and the potential to excel in your chosen field.
3. Research and Respect the Timelines
The majority of applicants miss out on getting scholarships because of not researching well enough. Secondly, they miss out on applying to various scholarship schemes before the specified deadlines.
Always create a balanced list of universities. It's quite possible that you might have a great profile for admission to your dream school. But, the chances of getting a scholarship or other form of financial aid (TA/RA) could be very slim.
In such cases, you might get some form of aid in the second term or second year. But, those are not always guaranteed. So, always keep some safe options in hand.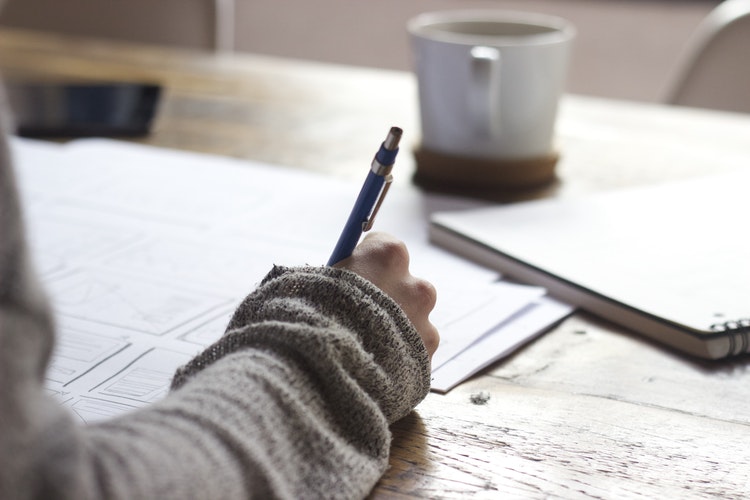 If the expenses of few are really out of your budget, then there is no point in applying to all of them. You could apply two or three such schools, and two or three safe/reach to moderate schools.
It might be possible that your targeted universities are having their application deadlines in January or February. But, for international students, the application deadlines to get considered for financial aid are usually earlier (November or December).
If required, do opt for professional counseling & admission consulting services. If you need guidance with applications and scholarships, do post your query in the comments below. Alternatively, book a consulting session with me.
Related Posts:
6 Common Mistakes in MS Applications that Indian Students Should Avoid
Admission Consulting for Masters from Top Universities Abroad – Is it Worth?
For the Prospective Undergraduates (High School Students)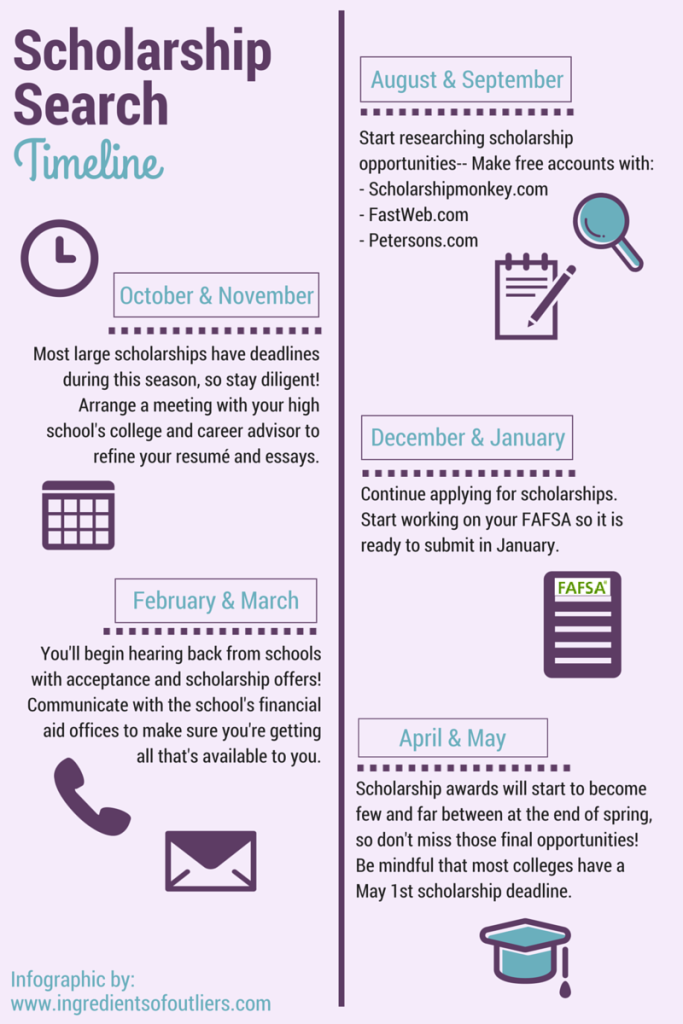 4. Don't Over-Rely on the Rankings
Ranking tables are a good starting point to start the research process for shortlisting universities. But, don't follow them blindly. Rather focus on the research profiles of the faculty members and available research projects at the departments.
Additionally, institutional cultures, curriculum strength, community vibe, opportunities for career advancement, industry tie-ups, and connectedness of its alumni network are more important.
If you have to look at the rankings, focus on the metrics like subject rankings, graduate employability rates, student satisfaction etc.
5. Spend Time on Defining Your Interests and Goals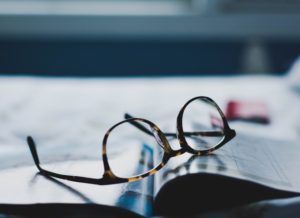 You need to sincerely reflect on your interests, strengths, and ambitions, strengths. The more time you spend on introspection, it will help you to research the programs efficiently.
In order to justify your candidature for a generous scholarship, you have to demonstrate why you want to do an MS in your subject area, and why from that particular university.
While researching the programs on the university websites, have a look at the profiles of the graduate students.
While comparing programs & universities, ask yourself – how a particular program can help you to achieve your career goals.
The self-reflection and introspection will also help you to write the Statement of Purpose, Application Essays, Scholarship Essays.
Related Posts:
How to Write an effective Statement of Purpose (SoP) for Graduate School
7 Pro-Tips for Writing a Great College Application Essay
What do Admission Officers and Faculty Members Look For in Personal Statement (or SOP)
Common App Essay Prompts and Strategies for UG Admissions in the US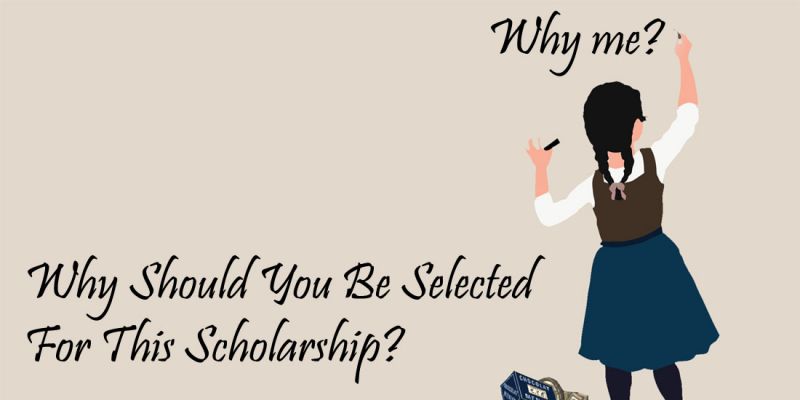 6. Demonstrate True Interest and Engage
You might be having a great profile. But, you're not alone. When you are looking at to obtain a scholarship or financial aid, the completion is cut-throat. What can really put you at advantage is demonstrated interest and engagement.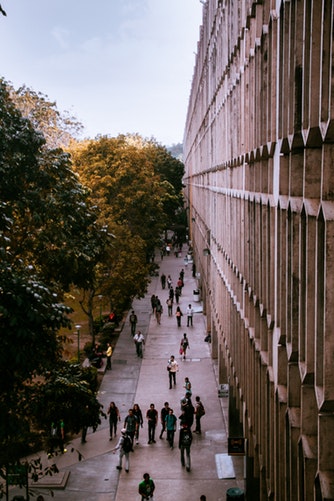 Try to communicate and engage with the faculty members, international officers, and admission officers by asking the right questions.
Ask curious and thought-provoking questions to the faculty members. You need to demonstrate that you are actively interested in knowing more about the program, research projects, and the university.
Follow the targeted universities on social media (Facebook, YouTube, Instagram, LinkedIn etc.). Engage with the current students and alumni to know more about the program, campus culture, student activities, internships, jobs etc.
If there is any university event in your city or any online sessions like Webinar or Facebook Live event, do attend those events.
Trust me; all these things do matter when the competition is damn too high.
7. Searching the Scholarship Schemes
Start with the University (and Department). The majority of the US universities provide generous financial aid in the form of scholarships, grants, loans, and work-placements.
However, do keep backup options as well by looking for external scholarship schemes. Below is a comprehensive list of the scholarship schemes to study in the US.
List of Top Undergraduate Scholarships for International Students in USA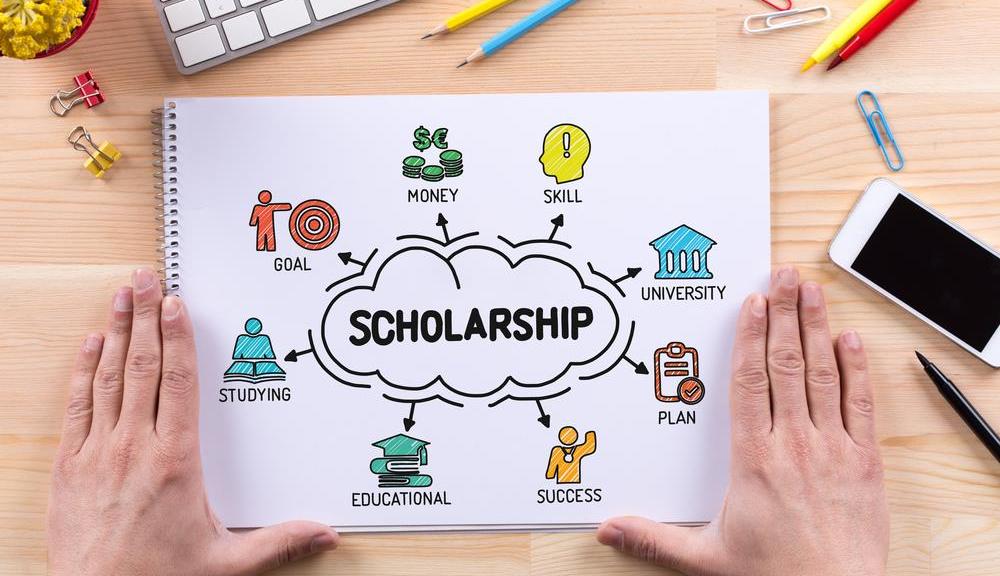 List of Universities that offer Generous scholarships to undergraduate international students
American University Scholarships
Colby-Sawyer College Scholarships
Concordia College Scholarships
Dartmouth College Scholarships
East Tennessee State University
Illinois Wesleyan University Scholarships
Iowa State University International Merit Scholarships
Michigan State University International Scholarships
New York University Wagner Scholarships
Oregon University Scholarships
Wesleyan University Scholarships
University of the West Scholarships
Avvo Scholarship Program
The program consists of two annual scholarships; one for JD Law Students and one for Undergraduate & Pre-Law Students, each with their own awards.
JD Law Students will have the opportunity to win a $10,000 scholarship and be admitted to the newly-created Avvo Scholars Circle, Class of 2015, while Undergraduate Students have the chance to win a $5,000 scholarship award. These students will hopefully go on to start their own law firm, look for new ways to get ahead of the competition with more experience. One way they can do this is to use FindLaw to build their online presence (look at Rocket Pilots review if this interests you) and hopefully become a big firm. They will have to get the scholarship before all this though.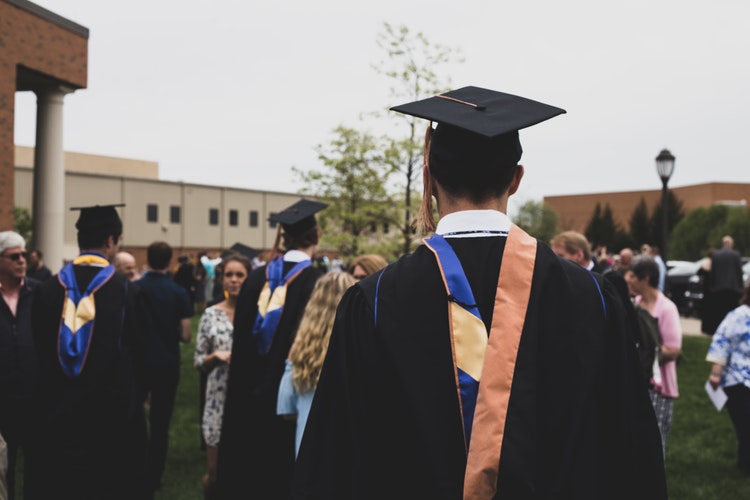 Top Scholarship Schemes for International Students for Postgraduate Studies (Master's & PhD) in USA
Foreign Fulbright Student Program
The Fulbright student scholarship program is for students who want to study masters or PhD degree in reputed universities of USA. The entire scholarship will be sufficient for the tuition fees, textbook fare, airfare, health insurance, and the living stipend. This scholarship program is specially designed for non- degree postgraduate studies.
Humphrey Fellowship Program
The Hubert H. Humphrey Fellowship Program is also a USA Government scholarship program designed especially for experienced professionals. Additionally, the candidates need to demonstrate committment towards the public services in either public sector or private sector of different countries. This scholarship covers the maximum part of expenses during the program.
Aga Khan Foundation International Scholarship
The Aga Khan Foundation provides a limited number of scholarships each year for postgraduate studies to outstanding students (from developing countries) who have no other means of financing their studies. Scholarships are awarded on a 50% grant and 50% loan basis through a competitive application process. The Foundation gives priority to requests for Master's level courses but is willing to consider applications for Ph.D. programs.
World Bank Graduate Scholarship Program
The scheme is open to women and men from developing countries with relevant professional experience and a history of supporting their countries' development efforts who are applying to a master degree program in a development-related topic.
The scholarship provides tuition, a monthly living stipend, round-trip airfare, health insurance, and travel allowance.
AAUW International Fellowships for Women
AAUW (the American Association of University Women) awards International Fellowships for full-time study or research in the United States to women who are not United States citizens or permanent residents. Both graduate and postgraduate studies at accredited institutions are supported.
Abbey Road Summer Scholarships
Abbey Road offers US scholarships worth of US$1,000 to literature and Arts students. "Summer enrichment" is another scholarship program which will grant about US$500 for the students in various universities in the USA.
Civil Society Leadership Awards
In this program, students from the eligible countries will be provided with the fully funded scholarship for their Master's degree in the USA.
The NextGen Scholarship Fund
Scholarships are provided to the students who have at least 3.0 GPA in their graduation level. In this program, the student has to enroll at an accredited university within Washington DC, Maryland or Virginia. The scholarship worth about USD $1,000.
Tortuga Backpacks Study Abroad Scholarship
The Scholarship worth is about US$1,000. For the passionate student, this scholarship is given twice a year.
David P. Shapiro Autism Scholarship
This scholarship is a one-time scholarship program. This program will be awarded to prospective students who are studying in the US.
Preply Scholarship
Basically, this program is a competitive based scholarship in which 3 students will be awarded a sum of $2,000. You need to be in the age-group of 16 – 35 are in order to be eligible for this scholarship. To get this scholarship the candidate have to submit an essay of 500 words. "The importance of multilingualism to personal and professional development" is the topic of the essay.
Rotary Peace Fellowships
Rotary's Peace Centres such as at Duke University or the University of North Carolina at Chapel Hill award scholarships to the students who wanted to study for their master's degree in the US.
GotChosen
GotChosen scholarships are specially designed to help the students to meet their financial needs for their higher education purpose. This scholarship program is considered to be the highest scholarship program in the US as $40K is awarded to the eligible students. This award is not based on the academic performance. It is completely based on the random selection.
MindSumo
In MindSumo scholarship program, the business and engineering students have to solve the challenges given in the competition. The winner of the competition will get the scholarship. MindSumo programme is a partner with Fortune 500 companies.
Capex American Scholarships
AmericanScholarships.com is a portal which offers various scholarships that are available for students in various universities in the US. The candidate has to apply through the portal to get the scholarship while applying to the university.
College Week Live
College Week Live scholarship is granted to the students who work on research in collages. To get this scholarship the student has to login into CollegeWeekLive, select a college based on the interest to do the research. The winner of this competition will be awarded $1,000 scholarship every month.
Global Scholarships for International Students
Global Scholarships for International Students is a scholarship database for international students. This database has a list of all the popular scholarships around the world including the US. This is basically a website that provides the complete details about the scholarship information, application date, the link to the application form, and brief description of the universities in every scholarship articles that they publish.
Related Posts:
Most Generous Scholarships for International Students to Study in the USA, UK & Europe
MBA Scholarships for Women at Top Business Schools
Any queries or doubts? Post them in the comments below. Want a personalized session? Sign up for a 1:1 counseling session with me. Liked the article? Show some generosity and share it on your social circles.
Acknowledgment: Thanks to Parinita Gupta for aggregating the list of Scholarship Schemes.