When it comes to choosing the study abroad destination, one of the key factors considered by international students is the post-study work visa (PSW) regulations. After all, the PSW scheme is the stepping stone towards a job and/or permanent residency. But, it is not safe to choose a country solely on the basis of PSW (and immigration) policies. In this post, we will look at some of the PSW pitfalls in various countries, how scrupulous agents manipulate them, and potential solutions.
UK under Limelight due to Post-Study Work Visa Reinstatement
If we look at the recent trends of international student mobility, Canada is the hot destination for studying abroad. However, with the recent reinstatement of the 2-year PSW visa in the UK, all prospective students are happy and feeling over the moon (UK universities are happier and Abroad Education Agents are happiest though).
Reinstating the PSW visa in the UK is certainly good news. But, if you are thinking of pursuing your degree in the UK next year just because of the reintroduction of the PSW visa, think again.
Post-Study Work Visa in UK and My Déjà Vu Moment
Yesterday, I came across a tweet thread by Sara Custer.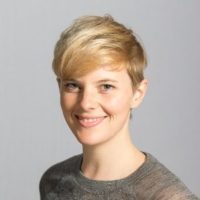 Sara is from an English Literature background and studied MA in International Journalism at the City University London. Currently, she is working in the UK as the Digital Editor with Times Higher Education.
Just to give you quick heads up – London (and the UK in general) is fiercely competitive when it comes to getting Media & Journalism jobs abroad.
Sara had received the PSW in the year 2012, the final year before the PSW scheme got scrapped. But, she did go through a lot to get her first job in the UK after finishing her MA degree.
She recently got her Indefinite Leave to Remain (ILR) Visa in the UK – pretty much similar to Green Card or Permanent Residency.
Going through the tweet thread of Sara was like a déjà vu moment for me. I had a pretty similar experience before the after getting My PSW visa (2010).
I had got my first job after graduation (at the University of Oxford) after facing 50 odd rejections. Even after getting a job, it was not an easy life for me. I was on multiple short-term contracts; I never got a 2-year or 5-year employment contract (it does happen in academia).
However, when there was an opportunity to get a 5-year job contract (and maybe IDL after those 5 years), I moved to the Netherlands (a job at the Utrecht University). Read more about my job hunting journey and how to get a job in the UK as an international student.
Anyway, here are a few excerpts from Sara's series of 13 tweets.
Experience shared by Sara Custer (UK Graduate who had received PSW in 2012) on Twitter
With the re-instatement of post-study work and introduction of other visas, it seems that the UK might be a little less hostile, towards international students ….
But even with PSW back on the table it's a long road to settlement for anyone coming here to study. It's a journey that requires luck and perseverance just as much as it does talent.
Here's how it went for me, a gal from Oklahoma: after finishing my master's degree I was able to get a post-study work visa in 2012, the final year the government offered it.

It took six months for the Home Office to process my visa. All the while I was looking for a job.
I can't stress to you how difficult it is to convince someone in an interview to employ you on the condition that they let you work for just 18 months and that they'll then re-advertise your position in order to prove to the gov that no British or EU national can do your job and that they'll then pay thousands of ££ and go through a government audit in order to sponsor you to work for another 3 years only…..
It's a lot to go through, especially when there is no shortage of journalism graduates in London. Finally, I found an employer (The Pie News) that was willing to hire me under those conditions and I worked there for five years.
Luck was on my side again when Times Higher Education was also willing to sponsor me. This included again proving that I was the only person in the entire country who could do the job and going through a super-secret visa transfer process to be sponsored by them on my next visa.
All in all it took five months and probably a few years off my life (!!) worrying that I would be found out and stressed that the visa wouldn't go through and I'd be left stranded.
This year, after five years on a Tier 2 visa (7 years in total working) I could apply for ILR. To my utter amazement and relief it only took two weeks to process!
I chose to stay here and live with the uncertainty of short-term working visas; with the restraints on my career opportunities and ability to travel long-term. But how many of the "best and brightest" will?
Post-Study Work Visa Doesn't Guarantee a Job for You as an International Student
It's not only about the UK, Ireland or New Zealand – the countries with favorable post-study work visa rules.
The same thing is applicable to Canada, Germany, and Australia – which currently seem to be the most immigration-friendly countries on the planet.
Friendly PSW and immigration policies are definitely good. But, that doesn't mean that a job is guaranteed in the destination country after you finish your degree as an international student.
Read Post-Study Work Visa Rules in the US, UK, Canada, Australia, Singapore, Germany, France, New Zealand, Ireland, Sweden, Switzerland, Italy.
Countries with Major Pitfalls in Post-Study Work Visa Rules
USA
In the US, though the immigration policies are getting stricter, the post-study work opportunities under OPT are still pretty favorable for international students. But, again, that doesn't guarantee you a job after Bachelors, MS or MBA.
International students can work in the US for up to 1 year under the OPT scheme (another 17-month extension for STEM graduates). But, many students don't realize (or maybe are not aware) that you need to find a job (related to your degree) within the first 90 days of your OPT. Otherwise, you will have to return to your home country.
Read An International Student's Lessons from His Bad MS degree Experience in USA.
New Zealand
New Zealand is another beautiful country with very friendly PSW and immigration rules. PR is also possible for the talented and highly qualified graduates.
But, you need to keep in mind that New Zealand is a very small country. There are not enough jobs in every sector.
Many dishonest agents and greedy agencies lure students with the PSW and PR schemes and literally sell courses to students in India.
New Zealand has got a skill shortage in a few specific fields like Civil Engineering, Tourism & Hospitality, Agricultural & Food Science, etc. The country has also better job prospects in areas like Animation, Biomedical Sciences, Electrical & Electronics Engineering.
But, a PG Diploma in Healthcare Management or IT from an unknown institute might not take you anywhere. Once you are unable to find a full-time job (related to your degree) during your PSW period, you have to return back. Read more about the skill shortage occupation categories in New Zealand.
Three to four years back, multiple cases of study abroad scams got reported by New Zealand immigration authorities. Most of them were engineered by dodgy abroad education agents.
So, do your research and take caution. Here are 5 warning signs to spot a fraud agent.
Ireland
Ireland is another country with a 2-year PSW visa opportunity. As usual, many agents just recruit students for institutes to fill up the seats. They don't even care about job opportunities for the students after they graduate.
Here again, you need to be careful as Ireland is also a very small country. If you are not studying the right subject at the right institute, the job market can be very brutal.
Here is an article on the experience of an Indian student in Ireland:
I, along with dozens of others were and are still being trapped by the ugly and highly commercialized educational consultancies of India that have "dressed up ladies" who promise students there are loads of part-time jobs here, and once you graduate, you have a job in your hand. This is BULLS**T. I repeat. It's BULL CRAP!

Read the full article!
The job scenario in Ireland is extremely competitive. Especially for Indians and Non-EU students who have visa restrictions. Know more about the skill shortage scenario in Ireland.
Australia
Australia has got a tricky situation.
You can get a 2-year PSW only if your program is 2-year in duration. So, the majority of international students who want to do a 12-month or 18-month Master's program, are reluctant to take the risk.
Now, the thing is that not all the top universities in Australia offer a 2-year Masters's program. Hence, quite often, students settle for mediocre universities.
In Australia, the Graduate Work Stream (subclass 485) allows skilled graduates to work for 18 months, based on their demand in the job market. In order to be eligible for this scheme, the duration of the program has to be 16 months.
There are many top-notch programs that are 12-month or 18-month in duration. For example, the 21-month MSIT-BIDA program at Carnegie Mellon University Australia (Adelaide) is one of the best in the lot along with excellent internship opportunities and job prospects.
CMU doesn't employ too many agents and many students are also not aware of the program. So, many students fail to grab the opportunity. I am not saying that a job is guaranteed after the program. But, job and overall career prospects are excellent.
Read Top Subjects to Study in Australia for Getting Jobs.
Prioritize the Job Prospects for Specific Subjects over Post-Study Work Schemes
So, as you can see, no country has got a very easy job market. Not even Canada or Germany. Each and every country has got its own pros and cons.
As a study abroad aspirant, you will come across many glamorous agencies and overseas education counselors; especially in India.
Not all of them will give you information (some of them might not even have the information or bother to collect the information) about job prospects for particular courses in particular countries. All they will say to you is that this country is offering PSW and/or easy immigration (or PR) options.
Read 10 Questions to Ask Your Study Abroad Counselor or Consultant.
You Can't Control Your Luck (Always)
If you look at my career graph, I had developed a few niche skills over time, didn't stop trying even after getting rejections after rejections (well, I didn't have an option either), and also studied a subject with better job prospects in the UK (during my time).
As far as Sara's case is concerned, she was in a more competitive domain. But, she had around 5 years of work experience (in the US) and international exposure (in Ireland) before she started her Master's studies in the UK.
Yes, luck could be a factor in my or Sara's case. But, you can't play a gamble when a lot of things are at stake. Hence, it's only wise to focus on research, developing niche domain skills & key soft skills, and be diligent & perseverant.
Few Subject-Specific Examples
Nowadays, Bioinformatics is a great subject to specialize at the graduate level. It's also there in the UK's Occupation Shortage List. So, the UK would be a better destination than Canada or Australia for studying Masters in Bioinformatics.
Read Top Subjects to Study in Canada for Getting Jobs.
Similarly, if you are looking to do a Masters in Data Science or Artificial Intelligence in Europe, the UK & France would be the best two options.
Countries like Sweden and Switzerland offer 6-month stay-back opportunities. But, those two countries offer great job opportunities in areas like Renewable Energy, Natural Sciences, Biomedical Science, Data Science, etc.
Additionally, top universities in Sweden and Switzerland can turn out to be more economical than mediocre universities in the US, UK, Canada or Australia. While Swiss universities do not charge hefty tuition fees, Swedish universities offer very generous scholarship schemes (up to 100% tuition fee waiver along with monthly stipend) to meritorious international students.
Want to Know about Job Prospects after MS in Biotechnology, Bio-Engineering & Biomedical Sciences in Different Countries?
Hence, it's very critical to do your research and prioritize the program content, the reputation of the university/department for the particular course, industrial tie-ups, and the job market for your field of study in the destination country.
Conclusion
Getting a degree abroad is certainly a key milestone in your career. But, that should not be your ultimate goal. Neither getting just a Post-Study Work Visa.
At the end of the day, you need a job after studying abroad – to recover your costs and for future career opportunities.
Every country has got its own advantages and limitations. Foreign universities have also all the rights to market themselves for having you. But, it's your duty to find the right country/university for yourself.
More importantly, be cautious when dealing with study abroad agents, especially the ones who are willing to do everything for you – from application fill-up to visa filing to even packing up your bags before you leave for your higher studies abroad.
If you have got any quick queries, please post them in the Comment (Leave a Reply) section below.
In case you need personalized guidance and/or wish to discuss your study abroad and career roadmap, feel free to Book a Consultation Session (Phone, Skype, Facebook Messanger or WhatsApp Call) with Me.
Doubts with the effectiveness of the 1:1 sessions? Read the feedback & reviews (for 2018 – 2019) from my previous candidates.
Featured Image: Access Masters