Earlier I have discussed how studying MS biotechnology at a university in the vicinity of a biotech hub (cluster) and a PSM Biotechnology program can improve your job chances in the US. In this post, we will have a closer look at PSM vs MS Biotechnology – how to choose the right Masters program in the US. Additionally, we will also look into a few top MS Biotechnology and PSM Biotechnology programs in the US.
PSM vs MS Biotechnology
How to Choose the Right Master's Program in the US
In the last couple of months, quite a few candidates shoot up queries like
Aren't there enough jobs in the US if I pursue a traditional MS Biotechnology program?
I don't want to go for PSM degrees as I am not interested in sales & business development.
I am interested in products & commercialization, can I do MS Biotechnology?
Will a PSM degree hamper my chances of getting a Ph.D. in Biotechnology or Biomedical Sciences?
Let's start with understanding the PSM degrees.
What is a PSM Degree?
Professional Science Master's (PSM) degree programs are designed in partnership with employers and feature learning in real-world environments. PSM is often recognized as the new MBA in the scientific world. They educate science professionals to meet the STEM workforce demands of the 21st century.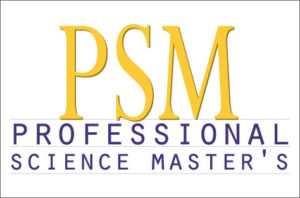 The PSM degree is an innovative graduate degree designed to allow students to pursue advanced training and excel in science without a Ph.D., while simultaneously developing highly-valued business skills without the additional time and money needed to obtain an M.B.A.
The PSM degrees programs were introduced around 20 years back, with the aim of creating a new career pathway and fill the need for scientists who are trained to work in a commercial context.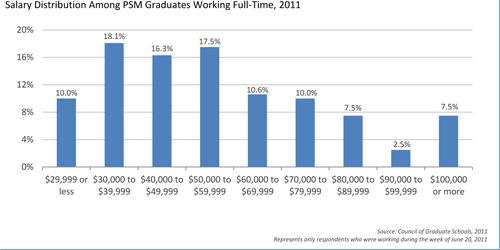 Till 2012, about 5000 students have now earned PSM degrees.
Official data is not available yet to make any judgment in the statistical sense.
However, the available evidence indicates that PSM graduates are finding work, and it's mostly well-paid. PSM programs clearly fill a need in the workforce.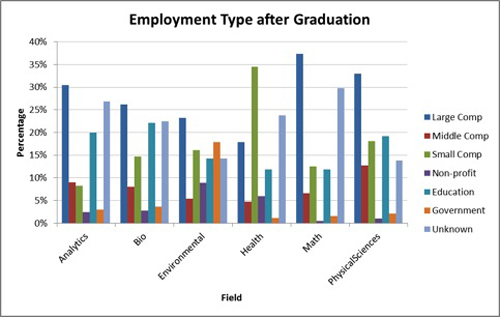 PSM alumni can be hard to track down. As a result, sample sizes are small.
But, according to the experts in the academia & industry –
"there is huge potential for career growth & job satisfaction after completing a PSM degree."
Why PSM Biotechnology?
As well all know that biotechnology is a very practical-oriented field. In the modern biotechnology and life sciences industry, it's not good enough to possess theoretical concepts and technical skill set. You must acquire strong business, commercialization and technology transfer skills in order to be successful in the job market.
PSM biotechnology programs combine research in molecular biology, biotechnology and life sciences with business fundamentals and industrial applications. Additionally, they also offer a Capstone project to all admitted students.
Unlike traditional MS programs, PSM or MBS degree will not act as an automatic bridge to a Ph.D. program. But, that doesn't mean you will be ineligible for undertaking Ph.D. research after your Master's degree.
Don't Assume that PSM is Useless if Want to Stay in Research or Go for PhD
Do not assume that you will become a business development or marketing specialist. You are not going to study hardcore Finance, Accountancy or Marketing. You will be studying biomedical sciences & biotechnology only. PSM is all about providing hands-on training & commercial exposure by applying the concepts of biomedical science and biotechnology.
Watch this Short Video on PSM Biotechnology Programs in the US
List of Top PSM Biotechnology Programs in the USA
Let's have a look at the few top PSM biotechnology programs to get a better understanding.
PSM Biotechnology – University of San Francisco
PSM Biotechnology program at the University of San Francisco is a professional master's program that combines molecular biology research and business fundamentals.
The university is located in the San Francisco Bay Area and surrounded by more than 200 biotech companies, research institutes & startups.
The PSM program offers PSM offers more versatile training than a traditional MS degree as the program has been developed in concert with the biotech companies.
Internships (2 – 6 months in duration) are a key feature of the program. These internships have often led to full-time positions for our students after completion of the program.
Need a Counselling Session (30 / 60 minutes)?

Here is a comprehensive (but not exhaustive) list of top PSM Biotechnology programs in the US along with specialization tracks.
San Diego State University (Biotechnology – Bioinformatics)
California State University San Marcos
CSU Sacramento (Biotechnology & Stem Cell Research)
San Francisco State University (Biotechnology – Stem Cell)
University of Toledo (Biotechnology – Biomarkers & Diagnostics)
UMass Lowell (Biomedical Engineering & Biotechnology)
University of Texas MD Anderson (Biomedical Sciences)
University of Colorado Denver (Biomedical Science & Biotechnology)
University of Illinois at Urbana-Champaign (Bioprocessing & Bioenergy)
SUNY Albany (Forensic Biology)
SUNY Buffalo (Biophysics & Molecular Chemical Biology)
UMass Lowell (Pharmaceutical Sciences & Pharmaceutical Biochemistry)
New Jersey Institute of Technology (Pharmaceutical Chemistry – Biochemistry)
Thomas Jefferson University (Biomedical Sciences & Pharmacology)
North Carolina State University (Microbial Biotechnology)
Keck Graduate Institute (Biotechnology, Medical Devices & Diagnostics, and Pharmaceutical Drug Discovery)
Rutgers State University of New Jersey (Biotechnology & Genomics and Biomedical Engineering)
Case Western Reserve University (Biotechnology Entrepreneurship)
University of Illinois Urbana Champaign (Plant Biology & Biotechnology)
University of North Carolina at Chapel Hill (Toxicology)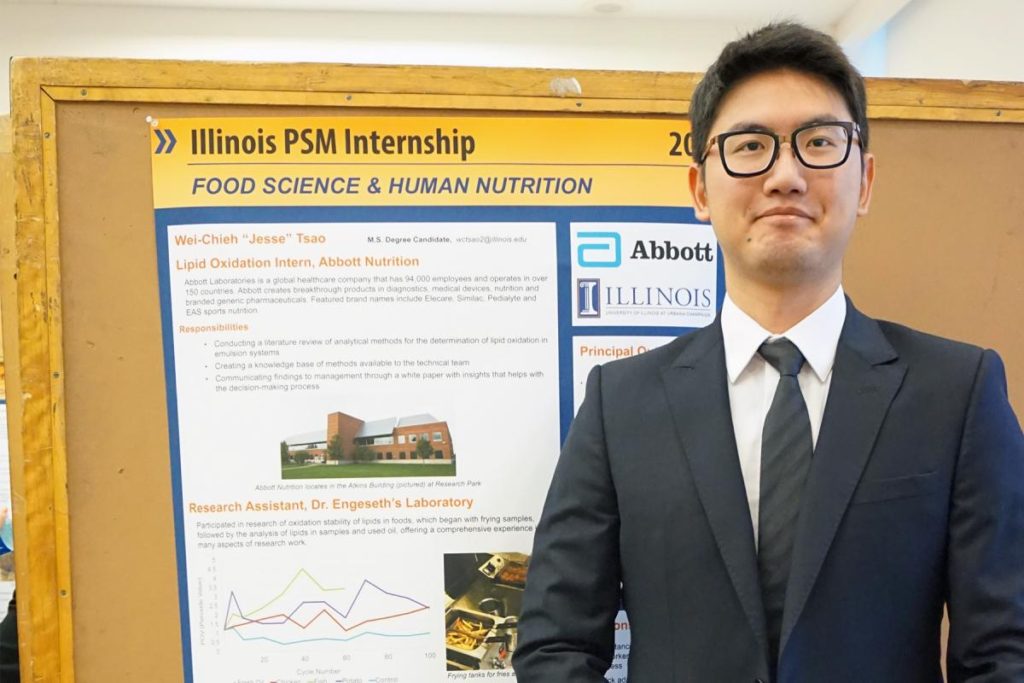 MS Biotechnology in the US
There is concern among few folks that a PSM degree might not help them to find a Ph.D. after Masters, or MS graduates might get more preference. In my personal opinion and research, that's not true. If you look at the San Francisco program, it's a great program to get prepared for Ph.D. as well.
In case you are in doubt, or not sure if you will enjoy the modules on business, commercialization & entrepreneurship, by all means, you must choose an MS program that involves intensive practical training in the form of research projects and/or industry internships.
Here are a few examples of Top MS Biotechnology programs in the US that involve relevant modules along with internships.
MS Biotechnology – Texas Tech University
The MS Biotechnology program at Texas Tech University (TTU) is a 2-year non-thesis Master of Science degree offered through the Graduate School of Biomedical Sciences. The program offers a great blend of business, science, and technology in the academic setting and a wide variety of funded research opportunities.
The curriculum includes two semesters of coursework and a year of full-time research in a Texas Tech University Health Sciences Center lab or an internship with an industry lab. These internships are paid positions, ending at the time of a student's graduation the following Spring semester.
With over 60 centers and institutes and the recent construction of the Research Park & Innovation Hub, resources are readily available to startups and technology commercialization initiatives.
MS Biotechnology – Georgetown University
The MS Biotechnology program at Georgetown University focuses on focus on developing leadership skills, teamwork and entrepreneurship that are essential for career success. The program offers specializations in BioBusiness, BioScience, Drug Design & Discovery, Entrepreneurship and Industrial Sciences. There is also an option for personalized curriculum (Individualized Track), which allows for selection of biotechnology graduate courses to construct a curriculum that is specifically designed for students' interest and career focus.
A highlight of the program is the capstone internship, which allows students to gain the desired work experience. Internship opportunities are available in all the tracks that include research in industry, academic, and government laboratories and in business development, marketing, commercialization, finance, regulatory affairs, and technology transfer. Internship projects can be in basic research, business operations, industrial and biomedical sciences, law or finance. These will be unpaid internships and will be of 13 – 14 weeks in duration.
MS Biotechnology – Northwestern University
MS Biotechnology at Northwestern University is a great program for those who are looking at to do a Ph.D. straightaway after MS, and also for the students who want a job after the course completion.
The courses can be finished in 15 months without an internship. With the internship, the course is of 21-month duration.
Northwestern University is based in Chicago, which is a key player in the biotech industry. Chicago is home to established biotech and pharmaceutical companies like Abbott Laboratories, AbbVie, Baxter Healthcare, Takeda, Baxter International, Astellas Pharma, and Hospira as well as homegrown start-ups like Nanosphere and Ohmx.
Additionally, research parks like the Chicago Technology Park, University Technology Park at IIT, and Illinois Science + Technology Park provide the opportunity for universities and industry to establish a community-based approach to research and scientific development.
Related Post: Top MS Biotechnology Programs in the US
Conclusion
So, as you can see there is indeed little difference between the PSM & MS programs. But, irrespective of the type or name of the program, a good Biotechnology program needs to have proper modules according to your interests & strengths, intensive practical exposure, and industrial internships.
Don't get confused with the names or types of degrees. Focus on the course curriculum & components, and facilities that match your profile & career goals. For instance, the Master's program at Indian University Bloomington is mentioned as MS. But, it is actually gets recognized as a PSM degree.
There is no point in going for a PSM degree from a very low-tier university and/or with little credibility. Rather it's still better to do an MS program from universities like Indiana, Texas Tech, Georgetown or Northwestern.
You might also like the following two articles:
Top Biotech & Biomedical Programs with NO Tuition Fees
Top Masters in Biomedical Engineering & Biomedical Sciences Programs with Full Scholarships
Have you got any queries or need any suggestions? Post your question(s) in the comments below.
Looking for professional counseling & admission consulting? Work with me to get into the top programs. See what others have to say about me.
Featured Image Source: University of San Francisco